Code:
Manufacturer: Vitalvibe
Quantity: 250 g
Reviews: (0 reviews)
Availability: In stock In stock (Try alternative products)
We apologize for the unavailability. Estimated availability is 1.1.1970. We can send you email when we get goods in stock.

We tested
"I like sweets. All the more so when it isn't conflict with health, on the contrary, it supports it, which this delicacy fulfill 200%."
Main product features
healthy snacks with a luxurious taste
crushed cocoa beans with cashew nuts in coconut sugar are easy to chew and enjoy the amazing taste and effects on body and soul
natural source of antioxidants, magnesium, iron, potassium and phosphorus
low glycaemic index
Need help?
Customer service: (+420) 608 984 825
Let yourself be surprised by the great taste! Cocoa beans and cashew nuts play a wonderful symphony, pleasing not only the tongue. They also complement each other perfectly in terms of their beneficial nutrient content. They are an excellent way to give your body energy, good mood and a clear mind.
Unroasted cocoa beans are a source of quality chocolate and cocoa - foods full of antioxidants, iron and magnesium. In addition to their delicious taste, cashews also hide many valuable substances working for human well-being.
We've combined the two treats together and sweetened them with a bit of natural coconut sugar nectar. The result is a unique treat from nature, allowing you to enjoy a healthy snack without a hint of guilt.
Crunchy on the tongue - caresses the soul. With this delicacy, you are guaranteed not to go wrong at visits, parties and celebrations. It will also be a success as a gift. You deserve it yourself - as a tasty and nutritious snack at work, at home and on the go.
Meet Cashew Cacao Clusters
Crushed cocoa beans with cashews in organic coconut nectar - an absolutely delicious crunchy delight! We don't know of a more delicious combination of natural ingredients to better energize and support the body and mind with substances that are especially beneficial during stress... And so much more!

Try it too! Everyone who tastes this goodness for the first time will have a total WAW effect.
And it's definitely not a treat you should ban yourself from. On the contrary - this treat will provide you with many valuable nutrients. When following the principles of a varied rational diet, Cashew Cacao Clusters are even a good source of quality energy during a diet.
The delicious and synergistic combination of natural superfoods reduces fatigue, gives you strength and increases your sense of well-being. Cashews, like cocoa beans, are great sources of the minerals magnesium, phosphorus, iron and potassium. Unroasted cocoa beans, sometimes called the "food of the gods", are an excellent way to get a light kick, stimulate your mind and lift your spirits. They also contain many antioxidants - especially flavonoids, which help protect the heart and blood vessels. The sweet nectar from the coconut sugar gives the blend a luxurious taste with the benefit of a low glycemic index.
The story of cocoa that opens the heart
As far back as BC, "sacred" cacao was used as a ceremonial remedy by South American Indians. Shamans used unroasted cacao beans to banish negativity, open euphoric states and connect with the energy of their own centre - the energy of the heart. Through the lens of Eastern religions (especially Hinduism), we could say that this "food of the gods" has the potential to open the heart chakra. And this is mainly due to the many active substances that this plant abounds with.
What precious substancesthat are hiding inside this combination?
Antioxidants for circulatory health
Flavonoids, contained in unroasted cocoa beans, are substances with antioxidant activity. They eliminate the negative effect of free radicals, prevent premature ageing and contribute to the prevention of a number of civilisation diseases.

And that's not all, they have a variety of other beneficial effects. For example, together with calcium, they contribute to the harmonious function of the heart and blood vessels. They have an anti-sclerotic and anti-inflammatory effect, i.e. they reduce the risk of atherosclerosis and subsequent coronary heart disease. Their content decreases significantly during the normal processing of cocoa beans by roasting. In our beans, thanks to gentle processing, the flavonoid content is preserved to the maximum.
Anthocyanins are purple natural dyes with high antioxidant activity. In addition to cocoa beans, they can also be found in blueberries and acai, for example. They also contribute significantly to the beneficial effect on the human body.
Reduce fatigue, stimulate thinking
Thanks to their iron and magnesium content, cocoa beans contribute to reducing fatigue. They will help when you need them most!
The specific substances involved in this effect are purine compounds: theobromine and, to a small extent, caffeine. Both substances have very similar effects due to their affinity to each other. However, the effect of theobromine is about ten times weaker than that of caffeine. Therefore, with cocoa beans we need not worry about over-stimulation, let alone a certain addictiveness, as is the case with coffee, for example. These compounds have a stimulating effect on the human body, stimulating the central nervous system and reducing fatigue.
Calming the nerves and lifting the mood
TheB vitamins and magnesium in cashews will also calm your nerves. And thanks to the other substances hidden in cocoa beans, you will also feel a pleasant sense of physical fitness and mental alertness. A great combination, don't you think?
Magnesium and potassium, substances contained in both cashews and cocoa beans, contribute to the normal functioning of the nervous system, psychological processes and neurotransmission (the transmission of nerve impulses).
Cocoa beans also contain 'bioactive amines', such as phenylethylamine, which stimulate the nervous system and promote the release of endorphins associated with pleasurable sensations. It also contains substances that enhance the activity of the neurotransmitters (neurotransmitters in the brain) dopamine and serotonin, which are involved in creating feelings of well-being.
For bone health, dental health and muscle building
Thanks to the magnesium, phosphorus and potassium content, the combination of foods in Cashew Cacao Clusters helps to maintain normal bone and teeth health, as well as optimal muscle function and healthy protein production.
For proper blood formation
Thanks to its iron content, the consumption of this goodie contributes to the normal production of red blood cells.rvinek and haemoglobin, and thus also to the normal transfer of oxygen in the body.
To support immunity
The iron content of Cashew Cacao Clusters also contributes to supporting the normal function of the immune system.
Healthy fats as prevention against civilisation diseases
Although cashew nuts contain a higher percentage of fat, much of it is unsaturated fat, a fat that has a significant positive effect on the human body. In fact, they contain essential unsaturated fatty acids that reduce the risk of heart disease, have a beneficial effect on vision and brain function and prevent a number of civilisation diseases.
And much more...
Magnesium, phosphorus and iron in food contribute to normal energy metabolism.

Themagnesium and iron in Cashew Cacao Clusters support healthy cell division.
The secret to preparing this delicacy
Dissolve coconut sugar and sea salt in water and stir together with cashews and cacao nibs. The resulting mixture is spread on baking sheets and dried at a low temperature of up to 46 °C.
This gentle production process ensures that maximum nutritional value and great taste are maintained. The delicacy is deliciously crunchy and the unique taste effect is mainly due to the high quality of the ingredients.
What about coconut sugar/nectar?
Coconut sugar is a great natural sweetener. It has a delicate taste, similar to wildflower honey, a low glycaemic index and a high nutritional value thanks to its many minerals.

Coconut sugar is extracted from the nectar of tropical coconut palm flowers in Indonesia. After harvesting, the nectar is boiled. This creates caramel, which is then crushed into a fine crystal.

In our product manufacturing technology, the sugar made from the nectar is again dissolved into nectar. In fact, it is still the same raw material, just in a different form.
Further information
| | |
| --- | --- |
| Nutritional values | per 100 g |
| Energy value | 2281 kJ / 547 kcal |
| Fats | 37 g |
| of which saturated | 18 g |
| Carbohydrates | 36 g |
| of which sugars | 19g |
| Fibre | 13 g |
| Protein | 14 g |
| Salt | 0,64 g |
Ingredients:
organic cashew fractions (40%), organic cocoa fractions (39%), organic coconut sugar, water, sea salt
Certification:
All ingredients are certified organic, except salt.
Storage:
Store in a cool, dry, dark place.
Warning:
Use extra caution during pregnancy, breastfeeding and with children under 5 years of age.
Caution is also advisable when combining with certain medications and other substances (especially certain antidiabetic drugs, lithium, theophylline, hormonal preparations, caffeinated beverages - coffee/tea).
Chocolate should be handled with caution by anyone prone to migraines or gout.
Data sheet
| | |
| --- | --- |
| Weight including packaging | 260 g |
| Form: | Nuts |
| Country of Origin: | Indonézie, Peru, Taiwan, Chorvatsko |
| Raw: | No |
| Vegan: | Yes |
| Gluten-Free: | Yes |
| Organic | Yes |
Related articles and recipes
Výběr dotazů z Poradny
Zde nám můžete položit otázku a naši odborníci se Vám ji pokusí odpovědět.
Váš dotaz byl úspěšně odeslán našemu týmu. Děkujeme za otázku!
We're sorry we can't share with you
all the information about this product.
Various EU laws and regulations severely limit the extent to which we (and all other food business operators) can communicate the health benefits that these products offer to people.
Our long-standing customers are already intimately familiar with these foods, and they keep coming back to us for them. We also ask you to do your own research. You may discover much more about the potential benefits of these gifts of nature for your health...

John Noah
Founder of Vitalvibe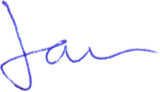 259 Kč , better about0%

259 Kč

299 Kč , better about0%

299 Kč

499 Kč , better about0%

499 Kč

159 Kč , better about0%

159 Kč

249 Kč , better about0%

249 Kč
519 Kč , better about0%

519 Kč

Energy mix Organic

cocoa beans, goji and mulberry
packed with vitamins and minerals
energises and lifts your mood

269 Kč , better about0%

269 Kč

749 Kč , better about0%

749 Kč