Quantity: 100 capsules
Code: 1323
Manufacturer: Dragon Herbs
Availability: Not available (Try alternative products)
We apologize for the unavailability. Estimated availability is 1.1.1970. We can send you email when we get goods in stock.
Pearl powder is one of the most precious dietary supplements from the Orient. Dragon Herbs utilizes the very latest technology to produce the finest pearl powder available in the world for dietary supplement use. Of course, pearls are usually thought of in the Western world as a jewel to be worn, not consumed. But in the Orient, finely ground pearl powder has been used as a dietary supplement for thousands of years, especially by the wealthy.
Dragon Herbs employs a cutting edge grinding technology known as levigation to produce its Levigated Pearl Powder. This super fine pearl powder is easily assimilated and utilized by the body, providing a range of novel constituents that can support radiant health. Levigated Pearl Powder contains ALL the biologically active constituents of Pearl. It is rich in minerals, amino acids and co-factors that make it one of the premier anti-aging tonic substances.
Benefical Effects of Pearl powder
rich source of minerals
contains wide rande of essential amino acids
contains cofactors
stimulates the activity of the enzyme SOD: reduces the activity of free radicals, beneficial effects on skin, hair and nails
contributes to good mental conditions
What is "Levigated" Pearl Powder?
Studies conducted over the past several years have proven that the best way to use Pearl is to use it whole. The traditional problem with using whole Pearl powder was that it was difficult to grind fine enough to make it highly bioavailable. Recent advancements in grinding technology now allow the Pearl to be ground into a powder that is very close to nano-sized. This powder is easily and completely absorbed by the body and is fully utilized once it is in the blood stream.
The technique now used is known as levigation:
High grade Pearl is ground in water using circular motion.
Fine powder will become suspended in water.
The water is removed, thus separating the suspended powder from non-suspended heavier powder.
More water is added and the grinding continues until all pearl powder is "extracted" (goes into suspension).
This will also separate the center impurity (the "seed" that starts the pearl) from actual pearl powder.
The solution with "extracted" pearl in suspension is left to settle so the pearl will deposit to the bottom.
The deposited pearl is then dried. This "levigated" Pearl powder is almost nano-sized and is thus very easy for the human body to absorb.*
Traditional Function: To support eyesight, to support muscle, to support and nourish the skin, and to promote blood circulation
Recommended intake: 3 capsules, 2 times per day or as directed by a healthcare professional
Ingredients: 100% pure, levigated premium grade fresh water pearl powder, Vegetarian capsules**, rice powder
**Pullulan caps 100% natural, water-soluble polysaccharide produced through a fermentation process; vegetable origin; non-GMO; no starch, preservatives or chemical modifications; gluten free.
Keep out of reach of children. Store in a cool, dark and dry place. Do not exceed the recommended daily dose. There is no substitute for a varied diet. Not for children under 3 years of age, pregnant and nursing women.
Data sheet
| | |
| --- | --- |
| Weight including packaging | 550 g |
| Form: | Kapsle |
| Quantity | 100 capsules |
| Country of Origin: | China |
| Vegan: | Yes |
| Gluten-Free: | Yes |
| Wildcrafted | Ano |
Related articles and recipes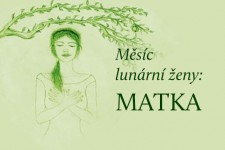 The noon is from time immemorial associated with magic and miracles and those exactly happen in woman´s body during this phase. The aspect of reckless virgin, we described in the previous article is followed by the archetype of caring mother.
A selection of questions from the Counselling Centre
Here you can ask questions and our experts will try to answer it for you.
Your Question has been successfully sent our team. Thanks for question!