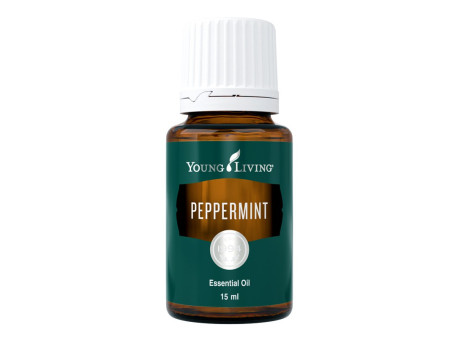 Manufacturer: Young Living
Quantity: 15 ml
Code: 1389
Availability: Skladem More than 5 pieces in stock (Try alternative products)
We apologize for the unavailability. Estimated availability is 1.1.1970. We can send you email when we get goods in stock.
Peppermint essential oil (Mentha piperita) has a strong, clean, fresh, minty aroma and is one of the oldest and most highly regarded herbs. Jean Valnet, M.D., studied peppermint's effect on the liver and respiratory systems. Other scientists have also researched peppermint's role in improving taste and smell when inhaled. Dr. William N. Dember of the University of Cincinnati studied peppermint's ability to improve concentration and mental activity. Alan Hirsch, M.D., studied peppermint's ability to directly affect the brain's satiety centre, which triggers a sensation of fullness after meals.
Data sheet
| | |
| --- | --- |
| Form: | Tekutina |
| Quantity | 15 ml |
| Country of Origin: | USA |
Related articles and recipes
A selection of questions from the Counselling Centre
Here you can ask questions and our experts will try to answer it for you.
Your Question has been successfully sent our team. Thanks for question!