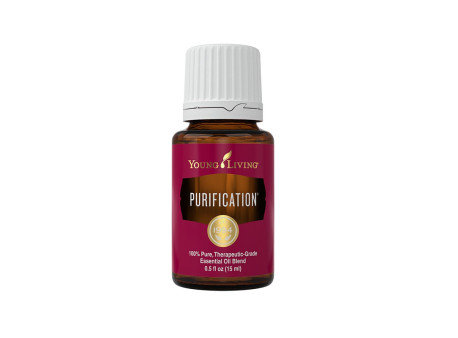 Manufacturer: Young Living
Quantity: 15 ml
Code: 1395
Availability: Skladem Only 2 pieces in stock (Try alternative products)
We apologize for the unavailability. Estimated availability is 1.1.1970. We can send you email when we get goods in stock.
Purification™ is a blend of the highest quality essential oils which can be used directly on the skin to cleanse and soothe insect bites, cuts, and scrapes. When diffused, it helps to purify and cleanse the air from cigarette smoke and disagreeable odours.
Ingredients: Citronella (Cymbopogon nardus), lemongrass (Cymbopogon flexuosus), rosemary (Rosmarinus officinalis), Melaleuca (Melaleuca alternifolia), lavandin (Lavandula x hybrida), and myrtle (Myrtus communis).
Data sheet
| | |
| --- | --- |
| Weight including packaging | 200 g |
| Form: | Tekutina |
| Quantity | 15 ml |
| Country of Origin: | USA |
Related articles and recipes
Essential oils are aromatic compounds obtained from leaves, flowers, fruits, barks and roots of plants. Usually we use essential oils to perfume our houses. During the aromatherapy workshop, Míša has showed us that essential oils are also very powerful when used inertly.
A selection of questions from the Counselling Centre
Here you can ask questions and our experts will try to answer it for you.
Your Question has been successfully sent our team. Thanks for question!