Code:
Manufacturer: HealthForce
Quantity: 500 g
Reviews: (0 reviews)
Availability: In stock More than 5 pieces in stock (Try alternative products)
We apologize for the unavailability. Estimated availability is 1.1.1970. We can send you email when we get goods in stock.

We tested
"When I feel without energy, Vitamineral Green always helps me. I like use Vitamineral Green as a part of detoxification treatment. It contains a complex of green superfoods, which rid the body of harmful substances, support metabolism and contribute to good digestion. "
Purifies, nourishes and supports
Vitamineral Green™ is a unique blend of green foods, algae, enzymes and other superfoods with cleansing benefits. It was developed by the experts at HealthForce SuperFoods for strengthening and internal cleansing of the body. Each ingredient is carefully selected for its comprehensive action on the body. Thanks to the green food content combined with plant enzymes, it helps to harmonize digestion. The advantage of this supplement is its delicate taste and at the same time its powerful effect. It is usually very well tolerated.
This is an all-natural vegan supplement that meets TruGanic's high standards. This means that the plant-based ingredients exceed the normal requirements for organic quality. It contains no GMOs, pesticides, additives or artificial ingredients. The quality of the product is regularly laboratory tested.
So you can be sure you are getting the best of the best!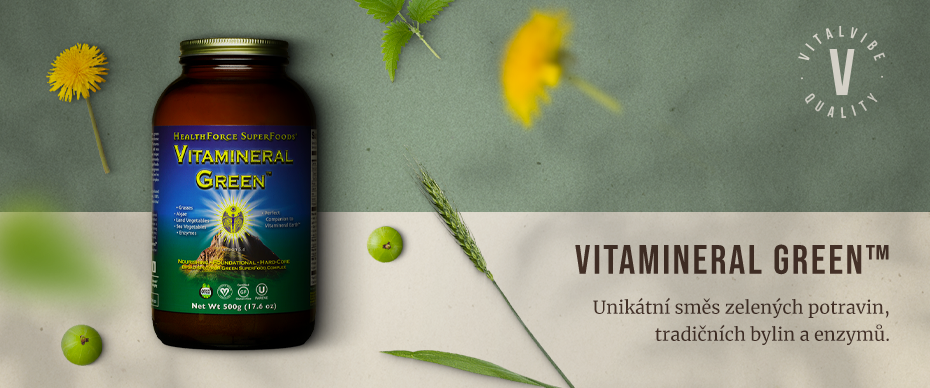 A varied mix of green foods with enzymes
Vitamineral Green herbal blend is packed with nutrients with complex effects due to its unique composition. Thanks to well-known green superfoods such as young barley and young oat juice, young wheat or moringa, and their natural chlorophyll content, it will support the body in cleansing.
It also contains the freshwater algae spirulina and chlorella, which are used for their detoxifying potential, and the seaweeds kelp, nori and dulse, which contain naturally occurring iodine.
Includes nettle, dandelion and horsetail to support the health of the excretory system.

The blend is enriched with plant enzymes that support a balanced digestive process - from breaking down complex dietary components into simpler substances to their easy absorption into the body. Interestingly, the enzymes papain and bromelain are also used in systemic enzyme therapy.
Beneficial effects of Vitamineral Green
Contributes to normal digestion (thanks to ginger).
Contributes to normal kidney function (thanks to nettle leaf and horsetail).
Contributes to the normal function of the urinary system (thanks to horsetail).
Contributes to the elimination of water from the body (thanks to nettle).
Contributes to natural immunity (thanks to nettle and ginger).
Supports the vitality of the organism (thanks to nettle).
Contributes to the normal functioning of the cardiovascular system (thanks to nettle, horsetail and ginger).
Contributes to the maintenance of normal blood sugar levels (thanks to ginger).
Thanks to its natural iron content:
Contributes to the normal production of red blood cells.
Contributes to the normal function of the immune system.
In 1 serving you get up to a third of the recommended daily dose of iron.
WHO CAN TAKE VITAMINERAL GREEN
Those who want to jump-start their body for internal cleansing.
Those who need to harmonize their digestion.
Those who are dealing with difficulties with irregular bowel movements.
Those who have difficulty digesting specific types of food.
Those who are looking for an easily digestible green food with a pleasant taste.
Those who want to enjoy the benefits of the most well-known green foods at the same time.
Those who want to support the body's defenses.
Those who want to nourish and strengthenyour body.
Taking
Recommended Dosage:
Start with 1 teaspoon per day and gradually increase over two weeks to 1 tablespoon per day (6.5 g).
For maximum benefit, take on an empty stomach.
If you don't like the taste of green foods, mix with juice or stir into a smoothie.
Green smoothie tip: blend with water and banana
For maximum benefit from this supplement
Vitamineral Green was designed as part of a comprehensive program to nourish and strengthen the body. Therefore, it is recommended to combine it with other HealthForce SuperFoods products, especially Earh Broth. We recommend taking Vitamineral Green in the morning and Earth Broth in the evening. Alternatively, it can be taken at the same time as Liver Rescue (for liver cleansing) or Vitamin C Natural.
Further information
Composition:
From the ground = 3621 mg
nettle ⧫∞
carob ⧫∞
alfalfa ⧫∞
young barley ⧫∞
young wheat ⧫∞
horsetail ⧫∞
ginger ⧫∞
young barley juice ⧫∞
basil ⧫∞
young oat juice ⧫∞
dandelion ⧫∞
moringa ⧫∞
amla ⧫∞
holy basil ⧫∞

From water = 2,440 mg
spirulina ∞
chlorella ⧫∞

From the sea = 384 mg
kelp °⧫∞
dulse algae °⧫∞
nori algae °∞

Enzymes = 55 mg
protease ∞
alpha-galactosidase ∞
amylase ∞
cellulase ∞
lipase ∞
bromelain ∞
papain ∞

⧫ BIO
° wild growing
∞ TruGanic™
TruGanic™
This is a very strict American food quality standard that meets at least as strict criteria as BIO. The TruGanic™ standard was created by Jameth Sheridan, a HealthForce physician, to demonstrate absolute purity.

TruGanic™ labeled products must undergo a series of tests to prove that they are 100% free of pesticides, insecticides and herbicides, absolutely GMO-free and have zero radiation. No binders, fillers, isolates, chemical solvents or other additives are used in the manufacturing process. All products are naturally gluten-free.

Health Force ensures the smallest possible carbon footprint and the most environmentally friendly growing practices. It is important to them to support ethical and sustainable farming practices and to purchase as many ingredients locally as possible.

Food TruGanic™-certified supplements are designed to achieve the best possible nutritional effects.


| | | |
| --- | --- | --- |
| Nutritional values | 1 serving (1 tablespoon = 6.5 g) | per 100 g |
| Energy value | 104.5 kJ/ 25 kcal | 1607,7 kJ/ 384 kcal |
| Carbohydrates | 3 g | 46,2 g |
| of which sugars | < 1 g | < 1 g |
| fibre | 2 g | 30,7 g |
| Protein | 2 g | 30,7 g |
| Sodium | 20 mg | 0,3 g |
| Calcium | 70 mg (8.8%)* | 1076.9 mg |
| Iron | 4,6 mg (32,9 %)* | 70.8 mg |
| Potassium | 130 mg (6.5%)* | 2000 mg |
| | | * Income reference |
Weight: 500 g
Contains approximately 46 servings.
Packaging: the product is packaged in a recyclable amber glass bottle with an oxygen absorber and airtight cap.
Warning:
Dietary supplement, not intended as a substitute for a varied diet. Do not exceed the recommended daily dosage. Keep out of reach of children. Not for use by children under 3 years of age, pregnant or nursing women.
Storage:
Store in a cool, dry and dark place.


Why do we guarantee HealthForce SuperFoods products?
The mission of HealthForce SuperFoods is to help people return to a state of natural health and inner contentment. This uniquely American brand delivers the purest and most effective natural dietary supplements.

HealthForce SuperFoods products are characterized by the combination of exclusively plant-based ingredients with sophisticated manufacturing processes that replicate nature.

The company was founded out of sheer passion in 1990 by holistic medicine physician Jameth Sheridan, D.H.M along with Kim Sheridan - a natural nutritionist. They wanted to bring the world unique herbal blends, based on scientific knowledge, that have complex supportive effects. Their detox products, functional superfood blends or herbal extracts carry superior quality, uncompromising purity and maximum efficacy.

The original TruGanic™ seal of quality takes the safety of the products even further than conventional organic certification. Numerous laboratory tests regularly demonstrate the absolute absence of pesticides, herbicides, insecticides, radiation, GMOs and gluten. HealthForce SuperFoods products are not tested on animals, do not use gelatin capsules, and make maximum use of environmentally friendly manufacturing and packaging practices. This, of course, puts them in line with all the principles of ethical veganism.
Data sheet
| | |
| --- | --- |
| Form: | Powder |
| Country of Origin: | USA |
| Vegan: | Yes |
| Gluten-Free: | Yes |
| TruGanic | Yes |
Related articles and recipes
Výběr dotazů z Poradny
Zde nám můžete položit otázku a naši odborníci se Vám ji pokusí odpovědět.
Váš dotaz byl úspěšně odeslán našemu týmu. Děkujeme za otázku!
We're sorry we can't share with you
all the information about this product.
Various EU laws and regulations severely limit the extent to which we (and all other food business operators) can communicate the health benefits that these products offer to people.
Our long-standing customers are already intimately familiar with these foods, and they keep coming back to us for them. We also ask you to do your own research. You may discover much more about the potential benefits of these gifts of nature for your health...

John Noah
Founder of Vitalvibe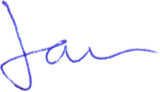 Earth Broth™ powder

natural mixture of mushrooms and herbs
adaptogenic effects
supports immunity and nourishes

2 090 Kč , better about0%

2 090 Kč