Code: 1213
Manufacturer: Vitalvibe
Quantity: 250 g
Reviews: (0 reviews)
Availability: In stock More than 5 pieces in stock (Try alternative products)
We apologize for the unavailability. Estimated availability is 1.1.1970. We can send you email when we get goods in stock.
We tested
"I rank MSM powder among the favorites in the range of Vitalvibe products. I use it regularly for a long time, not only internally. In combination with spirulina and clay, it creates paste, which I also put as a face mask."
MSM (methylsulfonylmethane) is an organic form of sulfur, commonly found in nature. MSM is produced in the ocean, where microscopic plankton release sulphur into seawater where it escapes into the atmosphere. In the gaseous state, it reacts with ozone and ultraviolet radiation to form dimethyl sulphate (DMSO) and DMSO2, known as MSM. MSM then falls to the ground with rain.
MSM can be broken down by certain bacteria in nature. Fortunately, some of the microorganisms living in the human digestive tract can also make the valuable amino acid methionine (or the related cysteine) and other inorganic sulfur compounds from organically bound sulfur. Plants can also perform a similar reaction, which is why methionine is naturally found in small amounts in plants.
On the other hand, man cannot produce these amino acids himself, so he is dependent on dietary intake. In the natural diet, methionine is found, in addition to animal sources, mainly in cabbage, cauliflower, broccoli, lettuce, seaweed, onions, and to a large extent also in garlic (we can tell by the typical smell of raw garlic) and others. However, heat treatment destroys methionine and thus deprives humans of sources of this valuable amino acid. Fortunately,by supplementing methionine from MSM powder, we cancompensate for any deficiency.


For whom is MSM suitable?
For those who are concerned with the quality of their hair and nails.
For those who are concerned about the appearance of their skin and want to positively influence it.
For those who address the condition of the joints and the entire musculoskeletal system.



Recommended dosage: ½ teaspoon (0.5-1 g) per 45 kg of weight twice a day. Add this amount to plain water or fresh orange juice and drink.
Please note: If you are taking any medication, a 2 hour interval between taking the medication and MSM should be observed.
MSM can also be taken topically as it is very well absorbed into the body through the skin. Mix the powder with water and rub into the skin. For other uses (e.g. as an ingredient for a face mask), get inspired here.



Ingredients: 100% MSM (methylsulfonylmethane) powder
It is not a source of carbohydrates, fat, protein or fibre.
It is a chemically unique substance, not a mixture of organic substances. Therefore, the effect of MSM is always identical, although it may come from different sources. In this case, it is not the origin of the substance that should be considered, but its purity. Only 100% pure MSM can have positive effects on the body.
Doplněk stravy. Do not exceed the recommended daily dose. It is not a substitute for a varied diet. Not intended for children under 3 years of age, pregnant and lactating women. Store in a cool, dark and dry place. Keep out of reach of children. Always close the container tightly after use.
Data sheet
| | |
| --- | --- |
| Weight including packaging | 270 g |
| Form: | Powder |
| Quantity | 250 g |
| Serving size: | 2,6 g (96 dávek v balení) |
| Country of Origin: | China |
| Vegan: | Yes |
| Gluten-Free: | Yes |
Related articles and recipes
Výběr dotazů z Poradny
Zde nám můžete položit otázku a naši odborníci se Vám ji pokusí odpovědět.
Váš dotaz byl úspěšně odeslán našemu týmu. Děkujeme za otázku!
We're sorry we can't share with you
all the information about this product.
Various EU laws and regulations severely limit the extent to which we (and all other food business operators) can communicate the health benefits that these products offer to people.
Our long-standing customers are already intimately familiar with these foods, and they keep coming back to us for them. We also ask you to do your own research. You may discover much more about the potential benefits of these gifts of nature for your health...

John Noah
Founder of Vitalvibe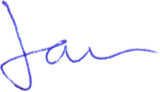 Irish Moss

sun-dried seaweed
vegan thickener
suitable for desserts

299 Kč , better about0%

299 Kč

Tea He Shou Wu

instant extract of herbs
strengthens the heart and blood vessels
restores vigour and vitality

1 299 Kč , better about0%