Counseling: Vitamin B12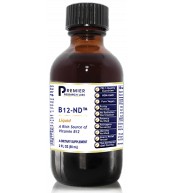 Healthy people carry a large stock of vitamin B12 in their liver. With a good diet and a normal recording, the stock constantly replenished. A vitamin B12 deficiency is almost never the result of a wrong diet, but is almost always...
product
B12/Bkomplex? 17. srpna 2017
Dobrý den, chtěla bych se zeptat jaké jsou výhody a nevýhody, kdybych si koupila B12 a nebo celý Bkomplex. CO by jste mi doporučili? Děkuji za opdověď.
View response
Replied by:
Dobrý den, Pavlíno, výběr závisí především na tom, co od přípravku očekáváte. :) Já osobně ze své zdravotnické zkušenosti vždy doporučuji užívat vitamíny skupiny B dohromady kvůli lepší vstřebatelnosti v jejich kombinaci. Z mnohých zkušeností vím, že se některé ženy obávají především vyšších dávek vitamínu B6, který někdy může zvyšovat chuť k jídlu, ale na druhou stranu mohu říci, že i tento účinek je velmi individuální. Máte-li pestrou a kvalitní stravu, je doplnění celého komplexu vitamínů skupiny B dobrou volbou. Přejete-li si doplnit specificky pouze vitamín B12, je samozřejmě možné užívat jej samostatně. Pokud byste si přála zkonzultovat konkrétní zdravotní problém, neváhejte se na nás obrátit. Přeji Vám krásný den :) Mgr. Lenka Sobková