Essential oils and their use in case of illness
Essential oils are aromatic compounds obtained from leaves, flowers, fruits, barks and roots of plants. Usually we use essential oils to perfume our houses. During the aromatherapy workshop, Míša has showed us that essential oils are also very powerful when used inertly.
Oils carry vital energy of plants and they are naturally assimilated into the human body. The word "essential" means essential to live. So, the same way they protect a plant against viral and bacterial infections, they can protect us. So many products have appeared on the market during the last few years. However, many of them don't involve these precious compounds anymore. They have been destroyed by high pressure and heat during a process of distillation. Because of that it is very important to be careful and verify everything when shopping for essential oils.
Practical use of essential oils
Thanks to essential oils, you can get rid of many diseases, even the mental ones. They deal with stress, anxiety, tension, etc. They can also help you to relieve cold, flu, stomach disorder or headache. They can even stimulate you before a workout. Because of their high quality, just a few drops of any essential oil is all you need.
Tip for sportsman: "Before your workout, use Valor oil. Already by its name, valor or "courage", it is obvious what is it used for. Thanks to content of Matricaria chamomilla it balances energies in your body and gets you ready for your exercise. It also balances coordination problems and treats scoliosis. To relieve stiff or tired muscles, apply oil to the painful areas which could be trapezius muscle, different muscle insertions, lower back, etc. Diluted with another oil, you can use it regularly after your workout," advised workshop lector Michaela Ptáčková.
There are more uses of these essential oils: either by direct inhalation and diffusion or by application on the body surface. In case of inhalation, drop oil into your palms and gently massage in a clockwise, circular motion. Than you can breathe in the aroma from your opened palms as from a bowl.
You can inhale also from a bowl with hot water. You drop oil into water and then inhale vapors. For more intensity I suggest you to cover your head by a towel.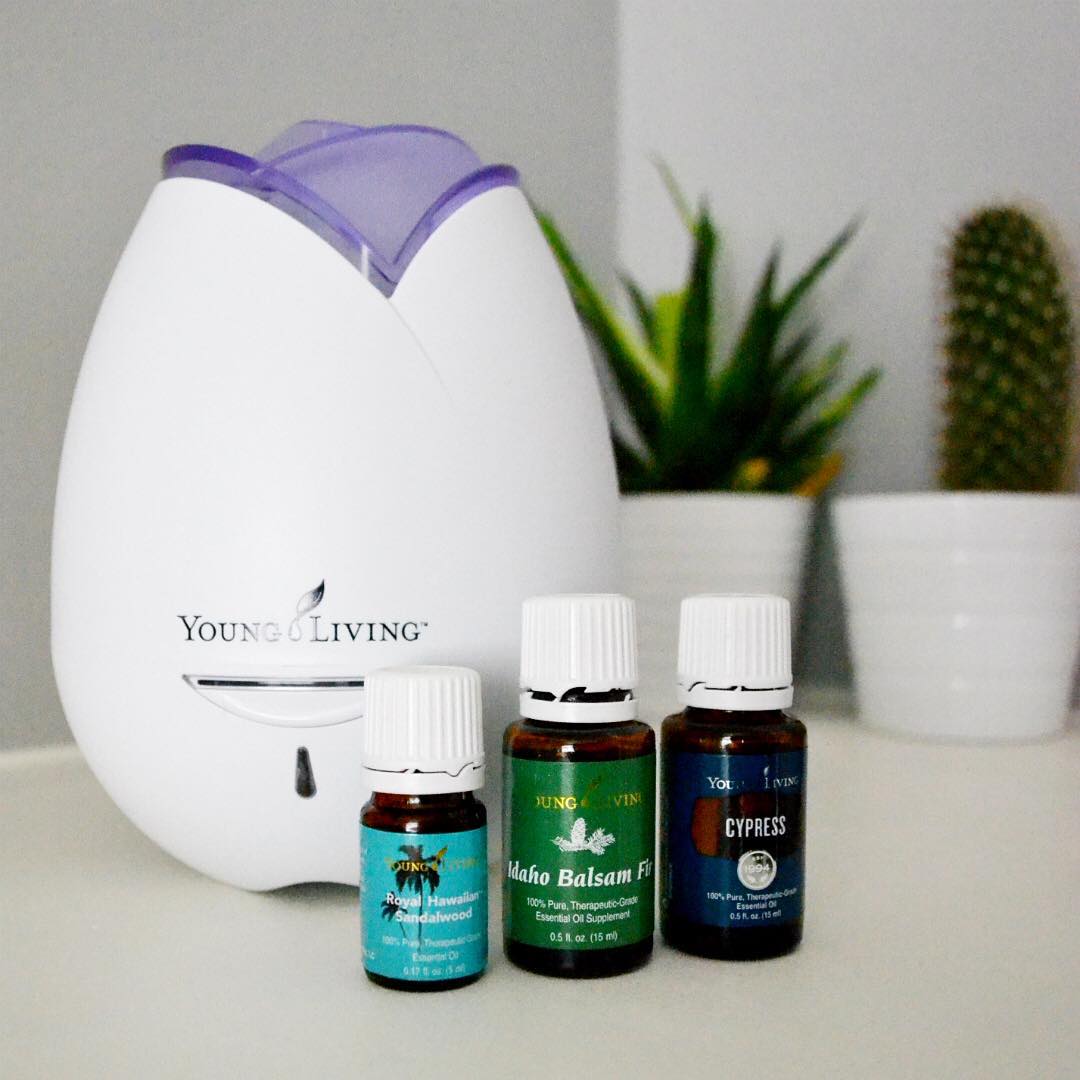 Diffusion method is easy to perform in an aromatherapy diffuser. Thanks to the combination of water and oils, it creates light vapor which remains for even couple of hours in the air. Compared to the common use of lamps and candles, the quality of oil is not destroyed by its warming in this case.
Tip for a natural repellent: "You can easily protect yourself from mosquitoes by application of lemon grass essential oil Purification. It also helps to neutralize the odors at house," advises Míša.
You can apply oil even to your body, directly on your skin. You should start by the application of oil on your soles to see your body reaction. Generally we don't apply more than two oils at the same time.
There is a wide range of products on the market. They differ in price as well as in quality. Synthetic oil will always have the same effect on you whereas essential oils will always correspond to your body needs. If you need to warm your body up, it will warm for example your trapezius muscle. If you want to "cool" after a long exhaustive day when your body needs to calm down, oil could have a cooling effect. They are so called adaptogenic. Some of them are applicable to deal with several diseases thanks to one essence.
Tip for cough relief (Míša): "Oil R.C. contains eucalyptus blend. Apply it on your skin in the tonsillar area and between shoulder blades. It reduces cough and cleanses respiratory tract."
Clove (Syzygium Aromaticum)
It is one of the most powerful antioxidants. It has strong antiviral, antibacterial, antiseptic and anti-inflammatory effects. It was already used by the inhabitants of Ternate Island in 16th century who suffered from epidemics. It is also highly effective in slowing down the ageing process; it fights against rheumatism and hepatitis, throat, nose and lungs infection, toothache and gum pain. Its smell stimulates your memory, it creates a feeling of courage and protection and it improves quality of your sleep.

As we have mentioned above, it can be applied either directly on the affected area (gums, lips, chakras and reflexive points) or be dispersed. Good quality oils are even good to "eat". In case of cough, just put one drop straight on your tongue.
Míša's tip: "Don't be afraid to add all essential oils into your raw desserts or salads."
In Thieves blend, clove is used in combination with cinnamon, eucalyptus and rosemary. It treats all kinds of tonsillitis, urinary tract infection and it dilutes blood in case of anemia.
Tip for toothache relief: "Drop oil on a sensitive area, for example on your teeth. It works as a natural anesthetic."

Tip against inflammatory disorders: "If you suffer from urinary tract infection, put oil either directly into the urethra (potential burning sensation speeds up the healing process) or just massage it gently on the skin in underbelly area. If the essence is too strong for you, buy some capsules in a pharmacy, reduce oil with another vegetable oil and use capsules instead of antibiotics. Contrary to antibiotics, use of oil doesn't lead to resistance. Oil is life," explains Míša.
Lavender (Lavandula Angustifolia)
Effects of this oil were discovered by a French scientist, René Gattefossé, when he got gravely burned in his lab. Lavender helped him to recover faster from his burns and injuries.

Oil is distinguished by very sweet, fresh and herbal aroma with calming effect. It helps body to deal with stress and disharmony. It can be used to relax, calm before sleep, but it also creates feelings of endurance and energy. It is most widely used in case of injury or to calm irritated skin, but also to treat respiratory tract infections, menstrual problems, burns, high blood pressure or hardening of the arteries.
You should be very careful about the quality of product you buy. True Lavender is often substituted for so called hybrid lavender. This one has no therapeutic effects and it is useless against viral and bacterial infections.
Tip for ladies: "This oil is also beneficial to your skin. If you mix it with almond or jojoba oil, you can use this blend before you go to bed. It will calm your skin and you will easily fall asleep. After its inhalation, you will fall asleep almost immediately. Another oil dealing with wrinkles and aging process is Myrha. You can use this essential oil like a perfume on your body. It has a beautiful feminine smell," adds workshop lector.
Peppermint (Mentha Piperita)

One of very appreciated and ancient herbs is Peppermint. It was used against many disorders in the past, mainly to calm and provide a good function of your digestive system. It improves a function of livers, respiratory tract. It is also effective against migraines: rub mint oil under the base of your skull and on your temples.
Tip for spring detox: "Add a drop of lemon oil into water in the morning and a drop of mint oil in the evening. This combination is great for your spring detox. It dissolves mucus and helps you to purify your body," presented lector.

Tip for drivers: "In case of headache, mint will clear your mind and wake you up. So you will be alert at the wheel. For this kind of use, apply 1-2 drops on your tongue. As a prevention, it has antitumoral, antiviral and antiparasitic effects," pointed out Míša.
Every person requires a different essence. "If some essence doesn't smell you well, it is just a sign that your body is not in harmony. You should not start using it until energy in your body is balanced," added Michaela Ptáčková.
Everybody can use essential oils. They don't cause allergies because allergy is caused by proteins and these are not inside any of oil. However, some of them are not recommended during pregnancy or hypertension. Míša Ptáčková, our specialist in aromatherapy, is willing to answer you any questions you have. Magic of essential oils is really incredible. They can deal with illnesses, mental and physical disorders, with hearing impairment or musculoskeletal disorders.
All methods of use of essential oils given in this article provide a general guide and they are not intended as a substitute for a consultation with an qualified specialist. The author takes no responsibility for potential injuries or problems caused by wrong and unprofessional use of essential oils.