Code:
Manufacturer: Vitalvibe
Quantity: 500 g
Reviews: (0 reviews)
Availability: In stock More than 5 pieces in stock (Try alternative products)
Recommended price:
-16%
249 Kč
less by
40 Kč
We apologize for the unavailability. Estimated availability is 1.1.1970. We can send you email when we get goods in stock.
Treat yourself to chia seeds in the best RAW and BIO quality possible! Thanks to organic growing and gentle processing, you can be sure that our chia seeds do not contain any hazardous substances.
Chia is a complex functional food that is appreciated worldwide. They are an excellent source of fibre and protein and contain a wealth of vitamins, minerals and antioxidants. They are also the richest known plant source of omega-3 essential fatty acids.
Chia are the oily seeds of the herbSalvia hispanica, native to the mountainous regions of Central America. This annual plant grows to a height of approximately 1 metre and is characterised by its white or purple flowers. The fruits are grey to black seeds with a pleasant neutral taste, which are a real boon to our health.
The story of chia seeds
The beneficial effects of chia seeds were known even to the ancient Aztecs and Mayans, who used them mainly as a source of invigoration and energy. This is where the name "chia", the Mayan word for "strength", originated.
Aztec warriors ate chia during their expeditions. The Indians of southwestern North America, who traveled from the Colorado River to the Pacific Ocean in search of trade, ate chia seeds mixed with water. Chia can quickly fill you up and replenish important nutrients for a long time.

This traditional snack is still popular today as a great source of energy during physical exertion. No wonder chia seeds are sometimes called 'runner's food'. They have the ability to provide vitality and stamina during long sporting events.
What makes chia seeds great?
Chia seeds contain plenty of healthy fats, vitamins, minerals and fibre. That's why they are not only popular with athletes. They're also great for daily protein and health supplements, especially for people on a plant-based diet or diet.
Chia seeds are a rich source of omega-3 and omega-6 fatty acids in an ideal ratio (3:1), which are important for the proper functioning of the heart and nervous system.
The seeds also contain minerals such as calcium, phosphorus, magnesium and potassium, which are important for the health of the whole body, and you will find vitamins B1 and B6 and vitamin E.
5 reasons to eat our Organic & RAW chia seeds

They are a wholesome complex food
They are a source of antioxidants, high in protein, fibre and many other vitamins and minerals.
They give you energy
Chia will give you a boost of energy that lasts for a good while.
They help keep you feeling full
Chia absorb a relatively large amount of water, mainly because they contain a lot of soluble fibre. This also slows down digestion and is good for the gut microbiome. This can be particularly useful during dieting.
They are easily digestible
The human body can digest chia seeds very easily.
They are easy to prepare and store
Chia seeds can be used in smoothies, soups, porridges, crackers and desserts. They are also a great thickener. They are easy to store and will keep dry for a long time without spoiling.
100% natural quality
With our chia seeds you can be sure you are using the best you can get in organic and raw quality.
Where do our chia seeds come from?
Organic chia seeds are grown in Peru, where the best climatic conditions for producing high quality varieties are found. Thanks to organic farming methods and gentle processing techniques, they retain their full nutritional richness.
Uses
The uses of chia seeds in the kitchen are truly diverse:
They are suitable whole and ground for puddings, porridges, fruit and nut mixes, salads and muesli.
They are also a great ingredient for healthy bars and raw balls.
The seeds can also be added directly to smoothies without soaking.
You can also grind them into a fine powder and use this as a binding and thickening ingredient.
For more inspiration on modifying chia seeds, check out our recipes.
Our tip: If you want to increase the digestibility of chia seeds, we recommend pouring 1:7 water over them and letting them sit for 20 minutes. They form a specific jelly-like gel, soften and are easier to chew and digest. Learn more about activating the fruits in this video.
Instructions for making chia porridge:
Read more
Quantity:
500g
| | |
| --- | --- |
| Nutritional values | per 100 g |
| Energy value | 2035 kJ/486 kcal |
| Fats | 32 g |
| of which saturated | 3 g |
| Carbohydrates | 38 g |
| of which sugars | 6,2 g |
| Fibre | 30 g |
| Protein | 20 g |
| Salt** | 0,04 g |
| Omega-3 | 20 g |
| Omega-6 | 6 g |
* Reference intake values
** in the form of naturally occurring sodium
These seeds are:
Naturally gluten-free
uncooked
non-GMO
Recommended dosage:
1-2 tablespoons per day (5-10 g), maximum recommended amount 15 g per day.

Storage:
Store in a dark, dry and cool place (max. 10°C). Nuts are naturally high in fat and may be prone to rancidity at higher temperatures.
The packaging should be removed after use.always close it well.
Data sheet
| | |
| --- | --- |
| Form: | Seeds |
| Country of Origin: | Paraguay |
| Raw: | YES |
| Vegan: | Yes |
| Gluten-Free: | Yes |
| Organic | Yes |
Related articles and recipes
Výběr dotazů z Poradny
Zde nám můžete položit otázku a naši odborníci se Vám ji pokusí odpovědět.
Váš dotaz byl úspěšně odeslán našemu týmu. Děkujeme za otázku!
We're sorry we can't share with you
all the information about this product.
Various EU laws and regulations severely limit the extent to which we (and all other food business operators) can communicate the health benefits that these products offer to people.
Our long-standing customers are already intimately familiar with these foods, and they keep coming back to us for them. We also ask you to do your own research. You may discover much more about the potential benefits of these gifts of nature for your health...

John Noah
Founder of Vitalvibe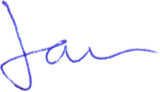 259 Kč , better about0%

259 Kč

159 Kč , better about0%

159 Kč

69 Kč , better about0%

69 Kč

Spirulina Powder Organic

source of a wide range of nutrients
supports blood formation
benefits heart and vascular health
great support for detoxification and diets
boosts phasic endurance and reduces fatigue

199 Kč , better about0%

199 Kč

249 Kč , better about0%

249 Kč
169 Kč , better about0%

169 Kč