Manufacturer: HealthForce
Quantity: 80 g
Code: 1123
Availability: Not available (Try alternative products)
We apologize for the unavailability. Estimated availability is 1.1.1970. We can send you email when we get goods in stock.
Because our supplier has interrupted production due to the changing of composition of this product, we are now trying to find another probiotics. We want to bring you the highest quality and efficiency that is at all possible, so we are currently testing the goods from a new manufacturer. Everything is on the right track; in a few months, probiotics should be available again for you. If you leave us your email contact here, we'll let you know as soon as they are available again.
A natural synergy of acid-resistant, ultra-stable ultra-high potency implantable, survivable, whole food prebiotics (NO isolates) that greatly magnify potency and healthy growth. Feeds on toxins and detoxifies them. Enhances digestion and nutrient assimilation. Actually create nutrients such as vitamin B12, enzymes, and neurotransmitters (the gut is your second brain). Significantly supports immune function. Supports elimination of candida and unfriendly bacteria.
Probiotics
Lactobacillus plantarum: helps balance the intestional flora, helps maintain digestive flora, reduce flatulences/bloating
Lactobacillus rhamnosus: beneficial affects the intestinal flora, suports a healthy intestinal flora, helps body´s natural defences, stimulates the specific and non-specific immune system, healthy functional flora is preventing before potentially pathogenic microorganism
Lactobacillus bulgaricus: supports your body´s natural defence
Streptokok thermophilus: helps body´s natural defences, stimulates the specific and non-specific immune system, strengthens immune system in case of allergy, healthy functional flora is preventing before potentially pathogenic microorganism, helps maintain digestive health, helps balance the intestinal flora.
Prebiotics
Burdock root:has a diuretic effect, reduces the blood sugar level, suitable for diabetics, contributes to the health of the bladder and the liver
Probiotic acid protection
Marshmallow: helps maintaining heart health, supports a conscious cardiovascular living, contributes to the maintenance of a normal blood pressure, contributes to appetite, helps to support digestion
HealthForce Energetics: Homeopathic, Vibrational, Magnetic
Friendly Force: The Ultimate Hard-Core, No Holds Barred Probiotic
Recommended Intake: 1.5 teaspoons (2.65 grams) or more per day. Do not take at the same time of day as antibiotic substances.
Intensive Intake: 4-6 grams/2-3 teaspoons per day
Suggested Use: add into smoothies, drinks and dressings for enhanced; into nut/seed cheeses, krauts and cultured drinks; to enemas and colonic implants
Special technology
EcoFresh Nutrient Lock™. Our dark glass with unique metal lid and oxygen absorber protects 100% of nutrients(creates a vacuum). Glass is recycled/recyclable, does not outgass (see Note below) and is non-toxic to melt down. Plastic bottles and metal/foil pouches (worst and not recyclable) dramatically degrade nutrient levels. Plastic outgasses and is highly toxic to melt down.
| | |
| --- | --- |
| Ingredients | Serving Size: 1,5 teaspoons (2,65 g) |
| Lactobacillus plantarum, L. paracasei, L. rhamnosus, L. salivarius, Streptococcus thermophilus, L. bulgaricus | 5660 miliard CFU |
| Yacon root, Burdock root | 16 g |
| Seaweed, Marshmallow root | 23,8 g |
| Shilajit (mumio) | < 0,1 g |
EcoFresh Nutrient Lock packaging (amber glass, airtight metal lid with rubberized seal and oxygen absorber) guarantees full potency, not just at time of manufacture, but until expiration date! (Dramatic difference vs. other packaging methods).
Keep out of reach of children. Store in a cool, dark and dry place. Do not exceed the recommended daily dose. There is no substitute for a varied diet. Not for children under 3 years of age, pregnant and nursing women.
Data sheet
| | |
| --- | --- |
| Weight including packaging | 250 g |
| Form: | Powder |
| Quantity | 80 g |
| Country of Origin: | USA |
| Raw: | YES |
| Vegan: | Yes |
| Gluten-Free: | Yes |
| TruGanic | Yes |
Related articles and recipes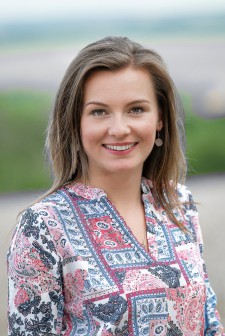 In our teens, everyone was telling us that it would calm soon that we shouldn´t touch our face or it would get worse. Yes, we are talking about acne. However, acne is more than just a sign of puberty; it is also a warning signal of our body that something is not quite right. We interviewed a blogger and a health counsellor Petra Kratochvílová, the author of the blog Uzdrav svou pleť (Heal Your Skin) and we asked her how to deal with this illness.
A selection of questions from the Counselling Centre
Here you can ask questions and our experts will try to answer it for you.
Your Question has been successfully sent our team. Thanks for question!
USA

0%

1 140 Kč

USA

0%

1 620 Kč

Nevada (USA)

Vitamins for him

natural, completely plant-based, and raw

wide range of vitamins and minerals

0%

1 450 Kč