Code: 1121
Manufacturer: HealthForce
Quantity: 150 capsules
Reviews: (0 reviews)
Availability: In stock More than 5 pieces in stock (Try alternative products)
We apologize for the unavailability. Estimated availability is 1.1.1970. We can send you email when we get goods in stock.

We tested
"I use Scram as part of my detox treatments. It supports digestion and cleanses the body of harmful substances and microorganisms."
SCRAM™ is a product against parasites inside the human body. Parasites that are ubiquitous and significantly weaken health. They are also the cause of many health problems as they consume nutrients in the host body and excrete highly toxic wastes. This product aids in the destruction of parasites and their germs, and additionally controls the reaction in the elimination of parasites and microbes. The SCRAM™ dietary supplement uses herbs tested over time in traditional medicine - black walnut, clove and wormwood to destroy the adverse organisms. In addition, thistle seed extract and the Peruvian herb Chanca Piedra are added for liver support and enzymes to support body cleansing.
The resulting product is preserved using EcoFresh Nutrient Lock™ technology**.


Milk Thistle (Silybum Marianum)
Supports liver health and immunity
Helps the detoxifying potential of the liver
maintains function thereby supporting digestion and overall body cleansing
protects liver cells from environmental influences
supports the functioning of the digestive system, especially the gallbladder
has antioxidant effects
strengthens the body against allergies
contains taraxacin, tannins and inulin
Wormwood (Artemisia absinthium)

contributes to a healthy appetite
promotes digestion
contributes to the normal function of the digestive tract
Helps promote the flow of digestive juices

Enzymes
Protease, amylase, lipase, cellulase: promote healthy digestion, help the body absorb essential minerals, important for individuals who regularly consume foods rich in fats and sugars
Recommended dosage:
Day 1: 1 capsule
Day 2: 3 capsules
Day 3: 6 capsules
Days 4-17: 10 capsules
Ideally, take the entire dose at once, or as recommended by qualified health care personnel.
Recommended additions: whole plant-based, high-fiber, organic, vegan foods with high water content; high in fresh vegetable juices
Ingredients: Herbal blend 5000 mg (organic clove ∞, black walnut ∞, wormwood leaf and stem ∞, milk thistle seed extract ∞, chanca piedra plant extract ∞, Enzyme blend (protease ∞, alpha-galactosidase ∞, amylase ∞, cellulase ∞, lipase ∞, bromelain ∞, papain ∞), vegan fermented tapioca™ capsule ∞ (reagent-free).
∞ TruGanic™

- stuffed in "VeganCaps™" (made from fermented tapioca, no additives)
TruGanic™
This is a very strict US food quality standard that meets at least as strict criteria as BIO. The TruGanic™ standard was created by Jameth Sheridan, a HealthForce physician, to demonstrate absolute purity.

TruGanic™ labeled products must undergo a series of tests to prove that they are 100% free of pesticides, insecticides and herbicides, absolutely GMO-free and have zero radiation. No binders, fillers, isolates, chemical solvents or other additives are used in the manufacturing process. All products are naturally gluten-free.

Health Force ensures the smallest possible carbon footprint and the most environmentally friendly growing practices. It is important to them to support ethical and sustainable farming practices and to purchase as many ingredients locally as possible.

As such, TruGanic™ certified food supplements are designed to achieve the best possible nutritional benefits.



Nutritional values
Nutritional values

in 10 capsules (5 g)

Energy value

5 kcal / 21 kJ

carbohydrates

2 g

fibre

2,4 g

vitamin C

6 g ( 7,5 %)*

calcium

42 mg (5 %)*

iron

1.6 mg (11 %)*

Not a source of fat or protein.
* Reference intake values
Warning: Dietary Supplement. Keep out of reach of children. Store in a cool, dark and dry place. Do not exceed the recommended daily dose. It is not a substitute for a varied diet. Not intended for children under 6 years of age, pregnant and lactating women. Contains moisture absorbers which should be left in the bottle until consumed. Not suitable for women who are trying to conceive
**EcoFresh Nutrient Lock™: dark (amber) glass with unique metal cap and oxygen absorber protects 100% of nutrients (creates a vacuum); glass is recyclable, does not release hazardous gases and is non-toxic on decomposition.
Net weight: 90 g
TruGanic™
This is a very strict American quality standard that meets even stricter criteria than conventional organic foods. The TruGanic™ standard was created by HealthForce physician, Jameth Sheridan, to demonstrate absolute purity.

TruGanic™ labeled products must undergo a series of tests to prove that they are 100% free of pesticides, insecticides and herbicides, absolutely GMO-free and have zero radiation. No toxic cleaning agents or additives are used in the manufacturing process. Regular inspections also ensure air quality and cleanliness.
TruGanic™ certified food supplements are thus designed to achieve the best possible nutritional benefits.


Why do we guarantee HealthForce SuperFoods products?
The mission of HealthForce SuperFoods is to help people return to a state of natural health and inner contentment. This uniquely American brand delivers the purest and most effective natural dietary supplements.

HealthForce SuperFoods products are characterized by the combination of exclusively plant-based ingredients with sophisticated manufacturing processes that replicate nature.

The company was founded out of sheer passion in 1990 by holistic medicine physician Jameth Sheridan, D.H.M along with Kim Sheridan - a natural nutritionist. They wanted to bring the world unique herbal blends, based on scientific knowledge, that have complex supportive effects. Their detox products, functional superfood blends or herbal extracts carry superior quality, uncompromising purity and maximum efficacy.

The original TruGanic™ seal of quality takes the safety of the products even further than conventional organic certification. Numerous laboratory tests regularly demonstrate the absolute absence of pesticides, herbicides, insecticides, radiation, GMOs and gluten. HealthForce SuperFoods products are not tested on animals, do not use gelatin capsules, and make maximum use of environmentally friendly manufacturing and packaging practices. This, of course, puts them in line with all the principles of ethical veganism.
Data sheet
| | |
| --- | --- |
| Weight including packaging | 250 g |
| Form: | Kapsle |
| Quantity | 150 capsules |
| Country of Origin: | USA |
| Vegan: | Yes |
| Gluten-Free: | Yes |
Related articles and recipes
When my husband and I decided that this is the right time to have a baby, we asked a fundamental question – are we both healthy enough to bring a healthy child into the world? Maybe this worry has amused you but the rules of live on our planet are clear and ruthless. Healthy children are born to healthy parents.
Výběr dotazů z Poradny
Zde nám můžete položit otázku a naši odborníci se Vám ji pokusí odpovědět.
Váš dotaz byl úspěšně odeslán našemu týmu. Děkujeme za otázku!
We're sorry we can't share with you
all the information about this product.
Various EU laws and regulations severely limit the extent to which we (and all other food business operators) can communicate the health benefits that these products offer to people.
Our long-standing customers are already intimately familiar with these foods, and they keep coming back to us for them. We also ask you to do your own research. You may discover much more about the potential benefits of these gifts of nature for your health...

John Noah
Founder of Vitalvibe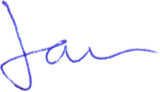 Liver Rescue™

herbal mixture
rids the body of harmful substances
promotes liver regeneration

1 099 Kč , better about0%

1 099 Kč

499 Kč , better about0%

499 Kč

999 Kč , better about0%

999 Kč

259 Kč , better about0%

259 Kč

1 170 Kč , better about0%

1 170 Kč
Liver Rescue™

herbal mixture
rids the body of harmful substances
promotes liver regeneration

1 099 Kč , better about0%

1 099 Kč