Code: 1210
Manufacturer: Premier Research Labs
Quantity: 54 ml
Reviews: (0 reviews)
Availability: In stock More than 5 pieces in stock (Try alternative products)
We apologize for the unavailability. Estimated availability is 14.12.2022. We can send you email when we get goods in stock.

We tested
"Vitamin B12 in liquid form is great in that I can dose it according to my current needs."
What it is
High-quality vitamin B12 in a liquid fermented form that provides accurate and effective dosing for long-term supplementation (even in acute deficiency states).
Ensures the supply of the natural active form of vitamin B12 to the body. It is a rich "live" source of vitamin B12 from cultured probiotic cultures.
ND Technology™ is based on the micro-digestion of extremely small biological particles, using a patented fermentation process of multi-tribal probiotic colonies to allow easy absorption into the body's cells.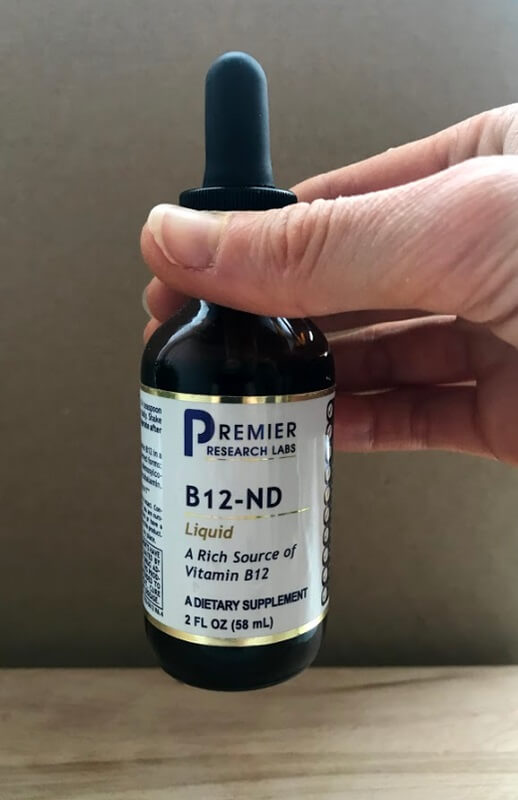 For whom we recommend
Vegans, vegetarians, vitarians (For these groups supplementation is strongly recommended. For vegans, it is necessary in most cases in the long term. Up to 73% of vegans are B12 deficient according to 2010 data, see article with the basics on B12).
All whose diets are largely plant-based.
With both moderate and severe B12 deficiency.
Why it is important - effects
Helps maintain healthy nervous system and mental function.
Necessary for healthy blood circulation and blood pressure.
Essential for cell division (especially in the digestive system).
Helps maintain cognitive function in aging.
Necessary in the transformation of food into energy.
Supports the formation of amino acids.
Experience
"When choosing a vitamin B12 for a serious deficiency I was suffering from (see interview with Evcha), the purity of the formula was most important to me.
I didn't want to put in any chemicals or artificial substances, so Premier Research Labs vitamin B12 for me the obvious choice.
But on the other hand, I also needed it to really work. And it delivered on that. I wouldn't change it again. Plus, the dosage form suits me as well.
Thanks to the drops, one can easily choose the amount of B12 one needs in a given situation."
- Eva Dudíková, customer
Manifestations of deficiency and excess
Healthy people maintain their liver's supply of vitamin B12 when following a varied diet (people on a plant-based diet when supplementing). Deficiency in people who normally consume or supplement B12 in sufficient quantities is most often caused by the body's inability to absorb it properly.
In people who eat a predominantly plant-based diet, some studies suggest that absorption is more efficient. However, it is always important to remember to have reliable sources of B12 in the diet (which in the case of a vegan diet are only supplements).
Deficiency is manifested by: anemia, weight loss, impaired memory, mental performance, muscle coordination, tremors and tingling sensation in the limbs (more also in the article with the basics about B12).
Excess manifests: since B vitamins are water soluble, it is impossible to have an excess in the body, it would be excreted in the urine.
Recommended dosage
Preventive long-term: 0.25 ml daily with a glass of water (this dose contains 200 µg of vitamin B12, which is fully sufficient for long-term preventive use).
Acute for deficiency conditions: 1.25 ml daily with a glass of water (this dose contains 1000 µg of this vitamin and is suitable for rapid replenishment in case of deficiency (but always consult a doctor first), the dosage is also indicated by the manufacturer on the label)
Dosage can be taken by dripping under the tongue, where rapid absorption occurs, and then washing down with water.
The need for vitamin B12 supplementation is an individual matter and should be discussed with your doctor. Shake before use.
Ingredients
Vitamin B12 (in the form of methylcobalamin, adenosylcobalamin, hydroxycobalamin), purified water, natural alcohol (OTCO certified), organic molasses, organic cane sugar.
Content
54 ml
(216 doses at 0.25 ml dosage)
Nutritional information
In 0.25 ml:
Vitamin B12 - 200 µg (8 000 %)*
In 1.25 ml:
Vitamin B12 - 1 000 µg (40 000 %)*
*reference intake value
Keep out of reach of children. Store in a cool, dark and dry place. Store in the refrigerator after opening. Do not exceed the recommended daily dose. It is not a substitute for a varied diet. Not intended for children under 3 years of age, pregnant and lactating women.
Minimum shelf life 2 years from the date of manufacture: the date of manufacture is indicated on the bottle in the format e.g. Lot# 160322 (16=year, 03=month, 22=day) - therefore the shelf life is until 22 March 2018.
Data sheet
| | |
| --- | --- |
| Form: | Tekutina |
| Country of Origin: | USA |
| Vegan: | Yes |
| Gluten-Free: | Yes |
Related articles and recipes
Výběr dotazů z Poradny
Zde nám můžete položit otázku a naši odborníci se Vám ji pokusí odpovědět.
Váš dotaz byl úspěšně odeslán našemu týmu. Děkujeme za otázku!
We're sorry we can't share with you
all the information about this product.
Various EU laws and regulations severely limit the extent to which we (and all other food business operators) can communicate the health benefits that these products offer to people.
Our long-standing customers are already intimately familiar with these foods, and they keep coming back to us for them. We also ask you to do your own research. You may discover much more about the potential benefits of these gifts of nature for your health...

John Noah
Founder of Vitalvibe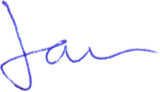 Vitamin B

protector of the nervous system
dosage according to actual need
keeps the body in balance

999 Kč , better about0%

999 Kč

259 Kč , better about0%

259 Kč

499 Kč , better about0%

499 Kč

Spirulina Powder Organic

source of a wide range of nutrients
supports blood formation
benefits heart and vascular health
great support for detoxification and diets
boosts phasic endurance and reduces fatigue

199 Kč , better about0%

199 Kč

1 170 Kč , better about0%

1 170 Kč
Vitamin B

protector of the nervous system
dosage according to actual need
keeps the body in balance

999 Kč , better about0%

999 Kč