Code:
Manufacturer: HealthForce
Quantity: 400 g
Reviews: (0 reviews)
Availability: In stock More than 5 pieces in stock (Try alternative products)
We apologize for the unavailability. Estimated availability is 1.1.1970. We can send you email when we get goods in stock.

We tested
"I take natural vitamin C during periods when I need to support immunity. Its clean ingredients are important to me - only on the basis of fruit, without chemical and synthetic additives."
Main product features
pleasant, slightly sour, fruity taste
the product has a new, improved recipe
Need help?
Customer service: (+420) 608 984 825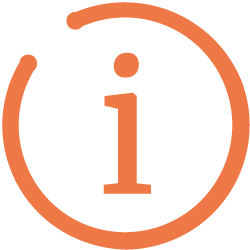 This product has undergone innovation
The product has a brand new formulation, different packaging and a much higher grammage. It now contains the wonderfully bioavailable vitamin C from camu camu and amla berries together with acerola extract.
Due to these changes and the larger packaging (now 400 g instead of the original 270 g), the price has also increased. With the addition of whole camu camu and amla fruit powder, Natural Vitamin C now has a stronger fruit flavour than the previous version and has a higher bioavailability.

Vitamin C can be considered one of the most important vitamins. You will know it mainly for its ability to contribute to the maintenance of normal immune system function. But that's not all. It supports a huge number of processes and functions in the body. It influences the absorption of certain substances with which it works synergistically and, in the long term, contributes to maintaining the body's internal harmony.

Vitamin C helps return the body to its natural state of physical and mental health. Take it in its natural form from the finest plant sources and your body will reap the added benefits of the synergistic action of beneficial phytonutrients.

Meet Natural Vitamin C
Vitamin C is a complex active ingredient that contributes to overall harmony and helps to maintain the proper function of the human body's defenses. In professional terms, vitamin C is an essential micronutrient, essential for human health.
It participates in many biological processes in our body. It significantly affects the activity of all major regulatory systems, not only the already mentioned immune, but also, for example, nervous. It helps to protect cells from oxidative stress. Its properties are beneficial for maintaining optimal vitality at the level of all cells and tissues.
Our Natural Vitamin C is supplemented only with naturally occurring substances, therefore it is very well absorbed by our body and completely non-toxic. The vitamin C in this product is derived from ground exotic camu camu and amla fruits, which are directly abundant in it, and is supplemented with wild acerola cherry extract. Thanks to naturally occurring flavonoids, which promote the absorption and effects of vitamin C itself, it is perfectly bioavailable.
What are the main beneficial effects of vitamin C?
It contributes to the normal function of the immune system.
Contributes to the normal functioning of the nervous system.
Pcontributes to the protection of cells from oxidative stress.
Contributes to the normal production of collagen for normal blood vessel function.
Contributes to normal collagen production for normal bone, gum and skin function.
Contributes to normal energy metabolism.
Contributes to a reduction in the rate of fatigue and exhaustion.
Contributes to the regeneration of the reduced form of vitamin E.
Increases iron absorption.
Contributes to the maintenance of normal immune system function during and after intense physical exercise.
What does vitamin C help us with?
It is a proven reinforcement of the organism during difficult periods - as a prevention against the appearance of ailments and as an effective helper.
It is suitable as a supportive agent for people who want to keep their blood vessels in order.
It is a suitable dietary supplement for people with iron deficiency, as it helps its absorption and thus has a positive effect on normal blood formation.
It is a great helper during sports, as it promotes the regeneration of the musculoskeletal system and coping with the feeling of exhaustion after strenuous exercise.
It is good for maintaining mental well-being during stressful periods.
It benefits the beauty of the skin and teeth.
It has a beneficial effect during the healing process.
It is useful as a support for maintaining the health of smokers and people living in smoky environments.
It is a suitable dietary supplement for children.
Image: Amla or Indian gooseberry
What treasures does Natural Vitamin C contain?
Acerola fruit extract
The South American acerola, also called the "Barbados cherry", has red fruits about the size of our cherries. Its specificity is its high vitamin C content: it has about 30 times more than a lemon, up to 1357 mg/100 g. In addition, it also contains anthocyanins, which are powerful natural antioxidants. In addition to vitamin C, the juicy flesh of acerola is also rich in minerals, vitamin A and B6, bioflavonoids, iron, calcium and magnesium.
Ground camu camu fruit
The Amazonian camu camu fruit is the world's number one in terms of vitamin C, which it literally overflows with. It contains up to 3000 mg/100 g, which is 60 times more than in oranges. In addition, camu camu is rich in vitamins B1, B2, and B3. It also contains antioxidant substances such as carotenoids and many minerals.
Ground amla fruit
Amla or Indian gooseberry is a green coloured fruit. After acerola and camu camu, amla is the next richest natural source of vitamin C. It is mainly native to the mountainous regions of India. The fruit contains up to 600 mg/100 g of vitamin C as well as beneficial natural antioxidants such as flavonoids.
Tapioca starch
Tapioca is a starch extracted from the root of the cassava, a tuber native to South America. It is used as a natural means to improve texture and prevent wetting.
Image: Camu camu
Why choose for Natural Vitamin C?
It is a 100% fruit-based vitamin C complex, without chemical solvents or synthetic ascorbic acid.
Vitamin C does not occur in nature as an isolate. It is found as part of a whole complex of substances that includes other important cofactors (co-actants) that help the body with proper absorption. These include the already mentioned flavonoids. This vitamin C, made from whole fruit, is therefore a very natural, concentrated source for the body.
On top of that, it has a mild, refreshing taste. It is therefore perfect in smoothies, water, juices or coconut water. It contains no artificial additives, added sweeteners or artificial flavours.

Organic, with organic certification
Camu camu and amla carry organic certification
Product meets the requirements of vegan, kosher and gluten-free diets
Product carries the TruGanic™ seal (see below)
Contains no GMOs, pesticides, fillers or binders
Packaged in recyclable amber glass
Image: Acerola or Barbados Cherry
Learn more
Dosage:
6 g (approx. 2 teaspoons) per day contains 360 mg of vitamin C (equivalent to 450% of the recommended daily allowance)
Dose according to your current condition.
The maximum permissible amount in a daily dose is set at 2000 mg
Ingredients:
Acerola fruit extract*, camu camu fruit◊*, amla berry◊*, tapioca starch* (as drying medium).
*TruGanic; ◊ BIO
TruGanic™
This is a very strict American food quality standard that meets at least as strict criteria as BIO. The TruGanic™ standard was created by Jameth Sheridan, a HealthForce physician, to demonstrate absolute purity.

TruGanic™ labeled products must undergo a series of tests to prove that they are 100% free of pesticides, insecticides and herbicides, absolutely GMO-free and have zero radiation. No binders, fillers, isolates, chemical solvents or other additives are used in the manufacturing process. All products are naturally gluten-free.

Health Force ensures the smallest possible carbon footprint and the most environmentally friendly growing practices. It is important to them to support ethical and sustainable farming practices and to purchase as many ingredients locally as possible.

As such, TruGanic™ certified food supplements are designed to achieve the best possible nutritional benefits.



Nutritional values:
| | | |
| --- | --- | --- |
| Nutritional values | per 100 g | per 6 g (1 serving) |
| energy value | 414 kcal/ 1741 kJ | 25 kcal /104.5 kJ |
| carbohydrates | 83,3 g | 5 g |
| of which sugars | <1 g="" --1--=""> | <1 g="" --1--=""> |
| Protein | 0 g | 0 g |
| Fats | 0 g | 0 g |
| vitamin C | 6000 mg (7500 %)* | 360 mg (450 % DDD*) |
* reference intake values
Warning:
Dietary supplement, not intended as a substitute for a varied diet. Do not exceed the recommended daily dosage. Keep out of reach of children.
Why do we guarantee HealthForce SuperFoods products?
The mission of HealthForce SuperFoods is to help people return to a state of natural health and inner contentment. This uniquely American brand delivers the purest and most effective natural dietary supplements.

HealthForce SuperFoods products are characterized by the combination of only plant-based ingredients with sophisticated manufacturing processes that replicate nature.

The company was founded out of sheer passion in 1990 by holistic medicine physician Jameth Sheridan, D.H.M along with Kim Sheridan - a natural nutritionist. They wanted to bring the world unique, science-based herbal blends that have comprehensive supporteffects. Their detoxification products, functional blends of superfoods or herbal extracts carry top quality, uncompromising purity and maximum effectiveness.

The original TruGanic™ seal of quality takes the safety of the products even further than conventional organic certification. Numerous laboratory tests regularly demonstrate the absolute absence of pesticides, herbicides, insecticides, radiation, GMOs and gluten. HealthForce SuperFoods products are not tested on animals, do not use gelatin capsules, and make maximum use of environmentally friendly manufacturing and packaging practices. This, of course, puts them in line with all the principles of ethical veganism.
Data sheet
| | |
| --- | --- |
| Form: | Powder |
| Country of Origin: | USA |
| Vegan: | Yes |
| Gluten-Free: | Yes |
Related articles and recipes
Selection of questions from Counselling
You can ask a question here and our experts will try to answer it.
Váš dotaz byl úspěšně odeslán našemu týmu. Děkujeme za otázku!
We're sorry we can't share with you
all the information about this product.
Various EU laws and regulations severely limit the extent to which we (and all other food business operators) can communicate the health benefits that these products offer to people.
Our long-standing customers are already intimately familiar with these foods, and they keep coming back to us for them. We also ask you to do your own research. You may discover much more about the potential benefits of these gifts of nature for your health...

John Noah
Founder of Vitalvibe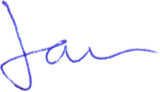 419 Kč , better about40%

251 Kč

Organic Goji Berries

dried fruit of longevity
source of vitamin C and iron
for health, vitality and beauty

399 Kč , better about0%

399 Kč

499 Kč , better about0%

499 Kč