Code: 1764
Manufacturer: Ovonex
Reviews: (0 reviews)
Availability: In stock More than 5 pieces in stock (Try alternative products)
We apologize for the unavailability. Estimated availability is 1.1.1970. We can send you email when we get goods in stock.
For children from 1 month to 6 years, containing a water-dilutable active form of vitamin D3, which is needed for normal growth, bone and tooth development. In synergy with vitamins B5 and K2-MK7, it regulates the metabolism of calcium and phosphorus and promotes its use in the body. D3 contributes to the normal function of the immune system.
Vitamin D
contributes to normal immune function
contributes to the maintenance of normal dental health
contributes to the normal absorption/utilization of calcium and phosphorus
contributes to the maintenance of normal muscle function
contributes to the maintenance of normal bone health
contributes to normal blood calcium levels
contributes to the process of cell division
Vitamin B5 (pantothenic acid)
contributes to the normal synthesis and metabolism of vitamin D
contributes to the reduction of fatigue and exhaustion
contributes to normal mental activity
contributes to normal energy metabolism
Vitamin K
contributes to the maintenance of normal bone health
contributes to normal blood clotting
Recommended daily dosage by age:
Premature babies in home care 4 drops daily up to 12 months
Children 1 month to 3 months 4 drops 1 x daily
Children 4 to 11 months 4 to 9 drops 1 x daily
Children 1 year to 3 years 9 to 14 drops 1 x daily
Children 4 to 6 years 14 to 18 drops 1 x daily
Ideally drip into drink or food.
Ingredients: purified water, vegetable glycerol, mineral concentrate from the Great Salt Lake, vitamin D3 - cholecalciferol (from seaweed), vitamin K2-MK7 - menaquinone (from plants), vitamin B5 - pantothenic acid, grapefruit seed extract - citrus paradisi, rosemary extract (antioxidant), natural orange flavour.
Nutritional values
A dose of 9 drops (0.25 ml) contains:
Vitamin D3
10.00 µg (400 IU); 200%*
Vitamin K2-MK7
11.25 µg (15%)*
Vitamin B5
3,00 mg (50 %)*
*RHP - reference intake value
25 ml pack contains:
100 doses
Not suitable for infants consuming 500 ml or more of artificial milk per day (not suitable for premature infants). Not suitable for people taking blood thinners. Store out of reach of children, in a dry and dark place, at room temperature! Do not exceed the recommended dosage! Not intended as a substitute for a varied diet! Shake before use.
Store in a dark place at room temperature.
Data sheet
| | |
| --- | --- |
| Form: | Liquid |
| Country of Origin: | USA |
| Vegan: | Yes |
| Gluten-Free: | Yes |
Selection of questions from Counselling
You can ask a question here and our experts will try to answer it.
Váš dotaz byl úspěšně odeslán našemu týmu. Děkujeme za otázku!
We're sorry we can't share with you
all the information about this product.
Various EU laws and regulations severely limit the extent to which we (and all other food business operators) can communicate the health benefits that these products offer to people.
Our long-standing customers are already intimately familiar with these foods, and they keep coming back to us for them. We also ask you to do your own research. You may discover much more about the potential benefits of these gifts of nature for your health...

John Noah
Founder of Vitalvibe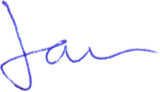 12,40 € , better about0%

12,40 €

70,45 € , better about0%