Manufacturer: Premier Research Labs
Quantity: 13,7 ml
Code: 1209
Availability: Not available (Try alternative products)
We apologize for the unavailability. Estimated availability is 29.9.2017. We can send you email when we get goods in stock.
Vitamin D is often referred to as the 'sunshine vitamin' because it is produced when our skin is exposed to sunlight. During the summer or warmer months, if you are able to expose significant parts of your body to the sun without burning your skin, there is no need to take Quantum Vitamin D3 serum as your body will make as much vitamin D as you need. Vitamin D experts such as Dr Reinhold Vieth have found that exposing around 80% of your body area to a midsummer's temperate sun for around 30 minutes will cause the body to make the equivalent amount of circulating 25-hydroxyvitamin D gained from ingesting around 50 mcg of vitamin D3. This is close to the maximum your body can produce daily from exposure to sunlight. Conventional suncreens may contain harmful chemicals and they prevent the body from making vitamin D. You may want to use some of the Premier Research Labs skin careproducts before and after exposure to the sun.
D3 Serum is produced without the use of toxic solvents and contains no sweeteners, additives, excipients or any other non-nutritive ingredients.
Benefits of Vitamin D3
help support your body's natural defences
necessary for normal bone and tooth formation and the maintenance of strong and healthy bones
helps absorb calcium and phosphorus from the gastrointestinal tract, while facilitating both calcium uptake in bones and the proper regulation of blood calcium level
needed for the proper function of the thyroid
helps build and maintain strong muscles and also to maintain muscle function in ageing
not just an aid in calcium absorption, but also plays a role in cardiovascular function and supports healthy inflammatory response
needed for normal cell division
Recommended use: 1 drop daily (1000 IU) with a meal (to dispense one drop, invert the bottle at a 45° angle until a drop emerges).
Ingredients: Vitamin D3, Extra Virgin Olive Oil, D-Alpha Tocopherol
Keep out of reach of children. Store in a cool, dark and dry place. Do not exceed the recommended daily dose. There is no substitute for a varied diet. Not for children under 3 years of age, pregnant and nursing women.
Data sheet
| | |
| --- | --- |
| Weight including packaging | 200 g |
| Form: | Tekutina |
| Quantity | 12,6 ml |
| Country of Origin: | USA |
Related articles and recipes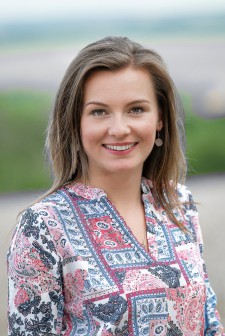 In our teens, everyone was telling us that it would calm soon that we shouldn´t touch our face or it would get worse. Yes, we are talking about acne. However, acne is more than just a sign of puberty; it is also a warning signal of our body that something is not quite right. We interviewed a blogger and a health counsellor Petra Kratochvílová, the author of the blog Uzdrav svou pleť (Heal Your Skin) and we asked her how to deal with this illness.
It is only middle of February and nature will keep sleeping for a while under the cover of snow but the human body is step by step preparing for the spring. You may have noticed that you´ve been more perceptive towards nature, you impatiently look for budding snowdrops and you hear birds sing more often. Energy that during the winter pulled back inside the body now changes its direction and gets to the surface with the beginning of the new vegetation period. Biological spring is here!
A selection of questions from the Counselling Centre
Here you can ask questions and our experts will try to answer it for you.
Your Question has been successfully sent our team. Thanks for question!