Code:
Manufacturer: Ovonex
Quantity: 100 ml
Reviews: (0×)
Availability: In stock More than 5 pieces in stock (Try alternative products)
We apologize for the unavailability. Estimated availability is 1.1.1970. We can send you email when we get goods in stock.

We tested
"Magnesium helps me run every day without muscle cramps and at the same time calms me down nicely in the evening."
Need help?
Customer service: (+420) 608 984 825
When ordering over 74,64 €
Free shipping
Magnesium and vitamin B6 contribute to the reduction of fatigue and exhaustion, contribute to the good condition of the musculoskeletal system and help normal energy and protein metabolism. In addition, they are essential for the proper function of the nervous system.
Liguid Magnesium contains a unique natural source of magnesium and more than 70 other minerals and trace elements found in the waters of Utah's Salt Lake (USA). It is enriched with the highly absorbable magnesium bis-glycinate chelate, which has high magnesium bioavailability, and vitamins B1 and B6.
This dietary supplement is suitable for vegans, athletes and anyone who needs to supplement magnesium.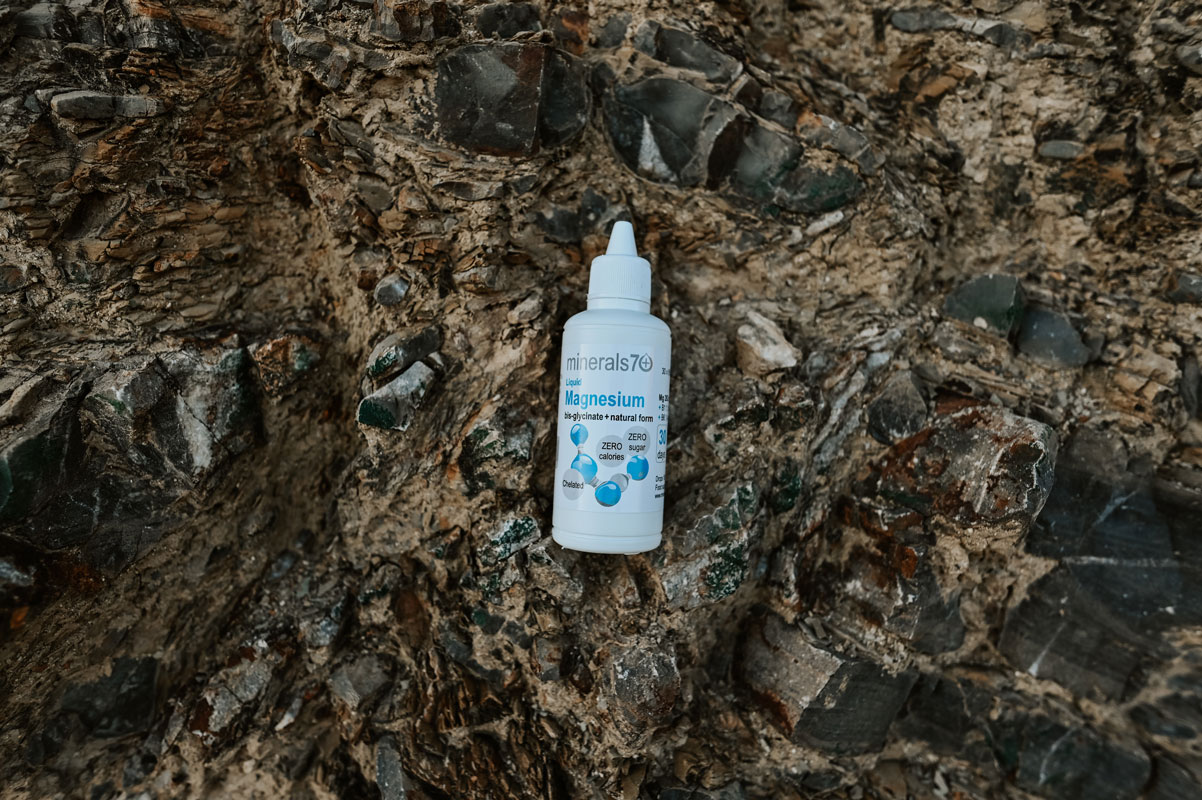 What Liquid Magnesium is good for:
Magnesium contributes to reduced levels of fatigue and exhaustion, normal muscle function, maintenance of normal bones and teeth, normal nervous system, mental and brain function (including the ability to concentrate, learn, remember and think), normal energy metabolism and energy balance in the body, electrolyte balance (maintaining proper levels of important ions - sodium, potassium, magnesium and others) and normal protein synthesis.
Vitamin B1 contributes to normal energy metabolism, normal nervous system function, normal mental function and normal heart function.
Vitamin B6 contributes to normal cysteine synthesis, normal energy metabolism, normal homocysteine, protein and glycogen metabolism, normal red blood cell formation, normal immune system function, regulation of hormonal activity, normal nervous system function and normal mental function. It contributes to the reduction of fatigue and exhaustion.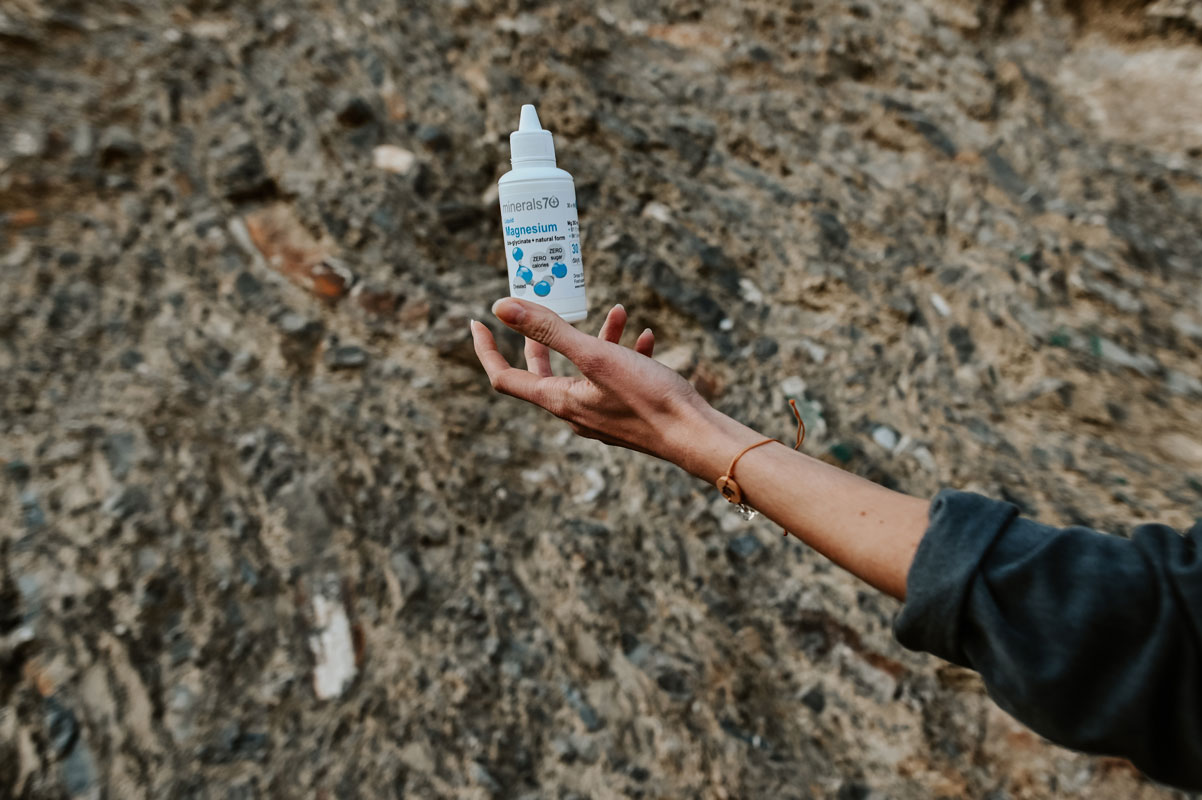 Further information
Dosage:
Daily dose 3.34 ml = 66 drops, take optimally in the morning and evening 1.67 ml = 33 drops.
Mix in 250 ml of water, fruit juice, etc.
Shake before use.
Ingredients:
Great Salt Lake concentrate, purified water, magnesium bis-glycinate, B6 (pyridoxine), vitamin B1 (thiamine), citric acid, rosemary extract
Daily intake content (most important elements):
Magnesium .......... 263.00 mg (RHP 70.13%)
Vitamin B1 ..... 1.10 mg (RHP 100%)
Vitamin B6 .... 1.40 mg (RHP 100%)
RHP = reference intake value
Does not contain:
Gluten, lactose, sugar, alcohol, colorants and flavorings. Suitable for vegans
Warning:
Not intended as a substitute for a varied diet and for children under 3 years of age. Do not exceed recommended dosage.
Storage:
Store dry and dark at room temperature and out of reach of children.

Why did we choose Ovonex?
Ovonex is a Czech brand that combines the power of nature with highly functional dietary supplements. Liquid minerals and plant extracts from this brand are characterized by excellent absorption and great bioavailability.
The core values of this likeable company include the use of quality ingredients, an emphasis on functionality and high benefits for the user. We tried the liquid minerals ourselves and were impressed by their parameters.
They are professionals who produce their preparations according to their original know-how. The preparations are compiled on the basis of cutting-edge scientific knowledge in cooperation with Czech university experts.
Raw materials from EU and US suppliers are used. The quality of each supply of raw materials is always documented by a COA certificate. The entire production process is subject to strict quality controls.
It is important to us that you will not find any colourings, flavourings, sugars, fats, gluten, lactose, alcohol or commonly used preservatives, polishes, fillers or anti-caking agents in Ovonex products.
Data sheet
| | |
| --- | --- |
| Form: | Liquid |
| Country of Origin: | USA |
| Vegan: | Yes |
| Gluten-Free: | Yes |
Related articles and recipes
Selection of questions from Counselling
You can ask a question here and our experts will try to answer it.
Veronika Strnadelová 10. November 2022
Dobrý den, jaký je rozdíl mezi tímto tekutým Mg a hořčíkem v kaplích, který prodáváte. Nejsem si jistá, který koupit.

Ing. Petra Vašková odpověděl:
product specialist, holistic nutrition consultant
Dobrý den, Veru
v obou doplňcích je stejná forma hořčíku (bisglycinát hořečnatý) i vitamin B6. V doporučené denní dávce je také shodné množství hořčíku. V Liquid Magnesium je pak navíc vitamin B1 a látky, které stabilizují tekutou podobu doplňku. Účelem plní stejnou funkci, takže si vyberete spíše dle toho, jestli Vám vyhovuje forma tekutá nebo forma kapslí.
Přeji krásný den,
s pozdravem,
Petra
Stanislav 19. January 2021
Dobrý den, zajímám se o produkt CHLORRELLA MANNA. Mám vysoký krevní tlak(pravděpodobně ze stresu, 66 let). Byli mi předepsány prášky, ale chtěl bych je časem přestat brát. Je tento produkt pro mě vhodný popř. Který jiný. Děkuji.

Ing. Petra Vašková odpověděl:
product specialist, holistic nutrition consultant
Dobrý den, pane Stanislave,

Chlorellu Mannu určitě užívat můžete, nicméně vysoký krevní tlak a jeho řešení spočívá zejména v úpravě stravy a životního stylu, jak píšete. Doporučila bych Vám pak ještě doplněk s obsahem hořčíku, který je dáván do souvislosti se zlepšeným prouděním krve (https://www.vitalvibe.eu/cs/vitaminy-a-mineraly/902-liquid-magnesium.html).

V případě dalších dotazů jsem k dispozici na 732 690 885 nebo petra.v@vitalvibe.cz.
Přeji pěkný den,
s pozdravem,
Petra

Váš dotaz byl úspěšně odeslán našemu týmu. Děkujeme za otázku!
We're sorry we can't share with you
all the information about this product.
Various EU laws and regulations severely limit the extent to which we (and all other food business operators) can communicate the health benefits that these products offer to people.
Our long-standing customers are already intimately familiar with these foods, and they keep coming back to us for them. We also ask you to do your own research. You may discover much more about the potential benefits of these gifts of nature for your health...

John Noah
Founder of Vitalvibe