Code:
Manufacturer: Ovonex
Quantity: 100 ml
Reviews: (0 reviews)
Availability: In stock More than 5 pieces in stock (Try alternative products)
We apologize for the unavailability. Estimated availability is 1.1.1970. We can send you email when we get goods in stock.
Iron and vitamins contribute to the transport of oxygen in the body, the formation of red blood cells and hemoglobin. Liquid Ferrum helps to reduce the level of fatigue and exhaustion. It contributes to the normal function of the immune system and energy conversion metabolism, and supports our cognitive functions - memory, concentration, attention and speed of thought.
Liquid Ferrum contains more than 70 minerals and trace elements found in the waters of the Great Salt Lake (USA), with a high content of natural magnesium. It contains ferrous bis-glycinate chelate, which has high bioavailability and tolerability and is a quality source of iron. It is enriched with vitamins B9 and B12.
It is suitable for athletes and all those who need to supplement iron effectively.
What Liquid Ferrum is used for:
Iron contributes to reduced levels of fatigue and exhaustion, normal energy metabolism, the production of red blood cells and hemoglobin, normal oxygen transport in the body, normal immune system function and is involved in the process of cell division.
Magnesium contributes to the reduction of fatigue and exhaustion, to normal muscle function and the maintenance of normal bone and teeth, to normal nervous system function, mental function and brain function (including the ability to concentrate, learn, remember and think), to normal energy metabolism and energy balance in the body, to electrolyte balance (maintaining proper levels of important ions such as sodium, potassium, magnesium and others) and to normal protein synthesis. Magnesium is involved in the process of cell division.
Vitamin B12 contributes to reduced levels of fatigue and exhaustion, normal mental and nervous system function, normal energy and homocysteine metabolism, normal red blood cell production, and normal immune system function.
Vitamin B9 It is essential for the synthesis of nucleic acids, in hematopoiesis and is of particular importance for normal growth and development of the fetus.
Ionic trace minerals are essential to the human body, increasing the absorption (assimilation) of vitamins and minerals. Trace minerals cannot be produced by the human body, so they must be "replenished".
Further information
Dosage:
20 drops (1 ml) to be taken preferably in the morning, half an hour before or 2 hours after a meal.
Mix in 250 ml of water, fruit juice, etc.
Ingredients:
Great Salt Lake concentrate, purified water, ferrous bis-glycinate, vitamin B9 (folic acid), B12 (cyanocobalamin), rosemary extract
Daily dose of 1 ml (20 drops) contains:
Iron ........ 19.60mg (RHP140%)
Magnesium ....... 60.00mg (RHP 16%)
Vitamin B9.....0.34mg (RHP 170%)
Vitamin B12....0.14mg (RHP 5600%)
RHP = Reference Intake Value
Does not contain:
Gluten, lactose, sugar, alcohol, flavorings and colorings
Suitable for vegans.
Liquid Ferrum does not cause constipation.

Why did we choose Ovonex?
Ovonex is a Czech brand that combines the power of nature with highly functional dietary supplements. Liquid minerals and plant extracts from Ovonex are characterized by excellent absorption and great bioavailability.
The core values of this likeable company include the use of quality ingredients, an emphasis on functionality and high benefits for the user. We tried the liquid minerals ourselves and were impressed by their parameters.
The Ovonex professionals produce their preparations according to their original know-how. The preparations are compiled on the basis of cutting-edge scientific knowledge in cooperation with Czech university experts.
Raw materials from EU and US suppliers are used. The quality of each supply of raw materials is always documented by a COA certificate. The entire production process is subject to strict quality controls.
It is important to us that you will not find any colourings, flavourings, sugars, fats, gluten, lactose, alcohol or commonly used preservatives, polishes, fillers or anti-caking agents in Ovonex products.
Data sheet
| | |
| --- | --- |
| Form: | Tekutina |
| Country of Origin: | USA |
| Vegan: | Yes |
| Gluten-Free: | Yes |
Related articles and recipes
Výběr dotazů z Poradny
Zde nám můžete položit otázku a naši odborníci se Vám ji pokusí odpovědět.
Váš dotaz byl úspěšně odeslán našemu týmu. Děkujeme za otázku!
We're sorry we can't share with you
all the information about this product.
Various EU laws and regulations severely limit the extent to which we (and all other food business operators) can communicate the health benefits that these products offer to people.
Our long-standing customers are already intimately familiar with these foods, and they keep coming back to us for them. We also ask you to do your own research. You may discover much more about the potential benefits of these gifts of nature for your health...

John Noah
Founder of Vitalvibe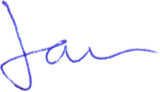 499 Kč , better about0%

499 Kč

259 Kč , better about0%

259 Kč

499 Kč , better about0%

499 Kč

299 Kč , better about0%

299 Kč

399 Kč , better about0%

399 Kč
Liquid Light

concentrated mineral solution
high content of natural ions
restores strength and enegy

999 Kč , better about0%

999 Kč

Vitamin mineral Rush™

complex of vitamins and minerals
in the form of a colloidal solution
for whole body support

999 Kč , better about30%

699 Kč