Code: 1715
Manufacturer: NaturLabs
Quantity: 60 capsules
Reviews: (0 reviews)
Availability: In stock More than 5 pieces in stock (Try alternative products)
We apologize for the unavailability. Estimated availability is 1.1.1970. We can send you email when we get goods in stock.
Harness the power of natural minerals to maintain your health! The combination of zinc, selenium and copper are among the essential micronutrients necessary for normal immune system function, hormonal balance and many metabolic processes. These minerals are also important for healthy hair, nails, skin and bones. They are involved in a number of complex processes in the body.
The synergistic combination of zinc and selenium together with copper in chelate form ensures perfect absorption and high bioavailability of the active substances for our organism.
Zinc, selenium and copper are essential trace elements that our body cannot do without. This dietary supplement, thanks to the zinc it contains, supports the immune system, hormonal balance, fertility, bone health and, together with copper, protects the body from free radicals. In particular, selenium contributes to good hair and nail quality, normal thyroid function, and normal immune system function. Copper significantly increases the absorption of zinc.
Our ancestors took these minerals together with their natural diet from gardens and fields. But nowadays, due to the use of agrochemicals, agricultural areas are overwhelmed with pollutants and depleted. Conventional crops no longer provide as many minerals as they did in the past.
The vegan dietary supplement contains these important minerals in one of the most accessible chelate forms. This combination works synergistically, where the individual elements are mutually reinforcing in their effects. The chelated form of the minerals is natural and intrinsic to the body. It therefore has perfect bioavailability.
Who will it help?
People with weakened immune systems
people with infectious diseases and those seeking prevention
people dealing with hair, skin or nail problems
people with reduced thyroid function
people dealing with hormonal imbalances
athletes
vegetarians and vegans
children and adolescents
people who, for whatever reason, do not get enough of these minerals from regular foods
all other groups of people with increased micronutrient requirements
What are the health benefits of zinc, selenium and copper?
Zinc
contributes to the normal function of the immune system
contributes to the protection of cells against oxidative stress
contributes to the maintenance of normal bone health
contributes to the maintenance of normal hair, nails and skin
contributes to normal acid and base metabolism
contributes to normal carbohydrate metabolism
contributes to normal DNA synthesis - contributes to normal fertility and reproduction
contributes to normal macronutrient metabolism
contributes to normal fatty acid metabolism
contributes to the normal metabolism of vitamin A
contributes to normal protein synthesis
contributes to the maintenance of normal testosterone levels in the blood
Selenium
contributes to normal immune system function
Contributes to the protection of cells against oxidative stress
contributes to the maintenance of normal hair and nails
contributes to normal spermatogenesis
contributes to normal thyroid function
Copper
contributes to the normal function of the immune system
contributes to the protection of cells against oxidative stress
contributes to the maintenance of the normal state of connective tissues
contributes to normal energy metabolism
contributes to the normal functioning of the nervous system
contributes to normal hair pigmentation
contributes to the normal transfer of iron in the body
contributes to normal skin pigmentation
Why choose the chelated form of minerals?
Most common vitamin and mineral supplements in powder or tablet form are not sufficiently absorbed by our bodies. They are broken down by enzymes and gastric juices in the digestive tract during transport. Thus, only a small percentage of the active substance actually reaches its destination.
The chelated form of the minerals significantly improves absorption. Minerals consumed in this form are much more natural to the body and better absorbed than the commonly sold organic and inorganic forms of minerals. The body is able to reap many more benefits from the chelated form of minerals.
What is its specificity?
A chelate is the binding of one mineral to two amino acids (or organic acids). This special organic form of the mineral is found in nature, for example in the leaves of plants. For the body, the absorption of amino acids is completely natural, and so the absorption of chelates is completely smooth. In addition, chelated minerals (unlike ordinary minerals) do not irritate the stomach and intestinal lining during digestion.
Benefits of chelated minerals
Higher availability and absorption compared to conventional inorganic forms.
Does not irritate the gastric mucosaalluvium and intestine as common minerals
No aftertaste, long shelf life and purity (no additives)
Why prefer bulk minerals in capsules?
Mineral dietary supplements come in bulk and liquid form. What are the advantages of powder-filled capsules over the more common liquid form?
Powder-filled capsules are easily portable, convenient for travel and convenient to take. The bulk form of our minerals is only pure powder without additives of course, so it contains no fillers, preservatives or inactive substances.
The powder packed in a capsule lasts much longer. Unlike liquid supplements, which must be consumed quickly after opening, the powder form has a longer shelf life and is more stable.
Read more
Method of use
1 capsule per day, with sufficient water.
Ingredients:
Zinc (zinc bisglycinate), selenium (selenomethionine), copper (copper citrate), vegan hydroxypropylmethylcellulose capsule
Nutritional values
Ingredients in 1 capsule
Zinc (zinc bisglycinate)
15 mg (150 %)*
Selenium (selenomethionine)
82.5 μg (150 %)*
Copper (copper citrate)
1 mg (100 %)*
*RI - Reference Intake Value
The package lasts for 2 months.
Net weight: 22.5 g
Warning:
Doplněk stravy. Not a substitute for a varied diet. Keep out of reach of children. Do not exceed the recommended daily dose. Not intended for children under 3 years of age.
Storage:
Store in a cool, dark, dry place.
Why did we choose NaturLabs?
NaturLabs is a Czech brand that seeks inspiration from the gifts of nature and the latest expertise in biochemistry. It develops plant-based products that have a positive effect on specific functions of the human body with a focus on product quality and purity without the addition of artificial additives.
By combining a scientific approach and inspiration from nature, it develops premium quality products with high functionality and efficacy. In doing so, it emphasizes the maximum effectiveness of active ingredients backed by current scientific research.
Food supplements are produced with the utmost respect for natural resources. NaturLabs strives to minimize the negative environmental impact caused by its existence.
NaturLabs' goal is to produce food supplements that benefit all living beings for their physical and mental health, enabling them to reach their full potential of being.
Data sheet
| | |
| --- | --- |
| Form: | Kapsle |
| Country of Origin: | Czech republic |
| Vegan: | Yes |
| Gluten-Free: | Yes |
Related articles and recipes
Výběr dotazů z Poradny
Zde nám můžete položit otázku a naši odborníci se Vám ji pokusí odpovědět.
Váš dotaz byl úspěšně odeslán našemu týmu. Děkujeme za otázku!
We're sorry we can't share with you
all the information about this product.
Various EU laws and regulations severely limit the extent to which we (and all other food business operators) can communicate the health benefits that these products offer to people.
Our long-standing customers are already intimately familiar with these foods, and they keep coming back to us for them. We also ask you to do your own research. You may discover much more about the potential benefits of these gifts of nature for your health...

John Noah
Founder of Vitalvibe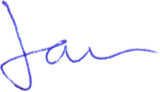 Liquid Zincum Selenium

zinc and selenium in drops
dosage according to current needs
nourishment of hair, nails and skin

249 Kč , better about0%

249 Kč