Code: 1232

We tested
"I add Vitamin Mineral Rush to my tea in the morning together with lemon. I simply create a vitamin drink to start the body at the beginning of the day."
Need help?
Customer service: (+420) 608 984 825
When ordering over 74,64 €
Free shipping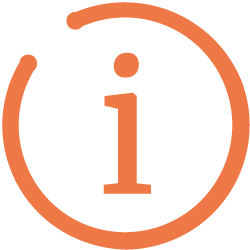 We will be saying goodbye to this product

Vitamin mineral Rush will be ending in our portfolio and we are restocking. You have a unique opportunity to still buy this vitamin and mineral cocktail at a great price.
Vitamin Mineral Rush are vitamins and minerals in the form of a colloidal solution. It is made from natural plant sources and contains no artificial substances. These natural ingredients come in a form full of plant nutrients such as fulvic acid (or fulvic acid), which helps the mineral complex to be absorbed and transported quickly to the cells where it is needed. This is why it is called a "rush" - a quick rush.
It is made up of natural organically grown or wildcrafted plants. These natural sources are blended to create an all-natural dietary supplement. The powerful vitamin B complex supplements a full spectrum of minerals and other essential vitamins for a better life.
Key Beneficial Ingredients:
Vitamin A: contributes to the normal function of the immune system, helps maintain normal vision, skin and mucous membranes, contributes to normal iron metabolism
Vitamin B spectrum: contributes to the proper functioning of the nervous system, important for normal energy metabolism and proper functioning of the nervous system
vitamin C: contributes to normal immune system function, normal nervous system function, protection of cells from oxidative stress, normal collagen formation, normal energy metabolism, reduction of fatigue and exhaustion, increases iron absorption
Vitamin D: contributes to normal immune system function, maintenance of normal bones and teeth, normal muscle function, normal absorption and utilisation of calcium and phosphorus,
vitamin E: contributes to the protection of cells against oxidative stress
Recommended dosage: 2 teaspoons (10 ml) daily
Složení: Water, vitamin complex isolated from plants - vitamins B1, B2, B3, B5, B6 and B9 from certified organic source (from guava, holy basil and lemon extract), vitamin A (in the form of natural carotenoids), vitamin C (from 50% amla extract), vitamin D3, vitamin E, mineral complex from natural sources - iron, iodine, molybdenum and chromium, stevia, trace element complex from natural sources.
Other ingredients: purified water, sweetener steviol glycoside from the stevia plant.
Nutritional values
in 1 serving: 2 teaspoons (10 ml)
Vitamin A
1500 µg

(188%)*

Vitamin B1
4 mg (364 %)*
Vitamin B2
2.4 mg (171 %)*
Vitamin B3
4.3 mg (27 %)*
Vitamin B5
4.4 mg (73 %)*
Vitamin B6
2.8 mg (200 %)*
Vitamin B9
1600 µg (800 %)*
Vitamin B12
12 µg (480 %)*
Vitamin C
60 mg (75 %)*
Vitamin D3
13 µg (260 %)*
Vitamin E
27 mg (225 %)*
Iron
1 mg (5 %)*
Iodine
6.3 µg (4 %)*
Mineral complex
28 µg
* reference intake values
Use: The drink has a pleasant sweet taste. It is great with water or any other beverage. Try adding a squeeze of lemon or lime to make a light, refreshing, citrusy drink, rich in vitamins and minerals.
Number of servings per pack: 24 (236.5 ml)
No chemicals, fillers, soy, gluten or artificial ingredients.
Keep out of reach of children. Store in a cool, dark, dry place. Do not exceed the daily recommended dose. Not a substitute for a varied diet. Not intended for children under 3 years of age, pregnant and lactating women.
Data sheet
| | |
| --- | --- |
| Weight including packaging | 570 g |
| Form: | Liquid |
| Quantity | 236,5 ml |
| Country of Origin: | Nevada (USA) |
| Raw: | Yes |
| Vegan: | Yes |
| USDA Organic: | Yes |
| Gluten-Free: | Yes |
| Organic | Yes |
Related articles and recipes
Selection of questions from Counselling
You can ask a question here and our experts will try to answer it.
Jana Krištofová 1. February 2021
Dobrý den, chtěla jsem se zeptat jak lze kombinovat Vitamín mineral Rush s vitamíny lipozomální C a D+K a CBD a MCT oil ?Jestli dobrat nejdřív kapsle a pak nasadit tekutou formu,nebo to nějak střídat?A jak lze CBD tablety brát jestli lze dlouhodobě,nebo se musí dělat pauzy? Děkuji Jana

Ing. Petra Vašková odpověděl:
product specialist, holistic nutrition consultant
Dobrý den, Jani,

Vitamin D3+K2 užívejte vždy s jídlem (kdykoliv v průběhu dne), Vitamin mineral Rush™ s Lipozomálním vitaminem C můžete užívat společně (ráno na lačno) a kapsli CBD k večeru. Všechny můžete užívat v jeden, není třeba čekat, až některý doberete :-). U CBD doporučuji dát pauzu (např. po 3 měsících užívání 3 týdny pauza).

V případě dalších dotazů jsem k dispozici na 732 690 885 nebo petra.v@vitalvibe.cz.
Přeji pěkný den,
s pozdravem,
Petra

Viktor 17. December 2016
Dobrý den, chtěl bych se zeptat jestli se má užívat s jídlem a nebo jestli ho můžu užívat i před cvičením ? Děkuji

Michaela Ptáčková odpověděl:
Krásný den, Viktore, ideálně s jídlem, se smoothie, čerstvou šťávou nebo i s hlavním jídlem.
Váš dotaz byl úspěšně odeslán našemu týmu. Děkujeme za otázku!
We can't share all information
about this product with you
Due to legislation, we can write very little about some products.
Our long-term customers know the products in depth and come back for them. We also encourage you to do your own research and make a conscious decision about what your body needs.

Jan Noah
Founder of Vitalvibe