Our Team
We are a team, we are a friendly team with open arms for everyone, operating on the principles of a free society. We are real people, we are the Vitalvibe Family sharing the same goal. Sharing our experiences and knowledge, helps convey joy and enthusiasm. Inspiring a healthy approach to life and nutrition is one of our fundamental pillars. Our mission is to inspire others and make the world a better place.

Ing. Jan Noah
owner of Vitalvibe and raw vegan food enthusiast
I changed my diet from day to day. I switched from a classic consumer of traditional Czech cuisine to a 100% raw diet. That was in 2009. That's when I found out on the magical island of Bali what a raw/vegan diet actually is and how it can change our lives.
I went through a detox and managed to deal with unpleasant addictions to sugar, meat, dairy products or pastry. The change in diet meant an amazing cleansing of the body both on a physical and psychological level. I took more raw food and yoga seminars, got inspired by many amazing people, meditated and searched for myself. I left my original career in web solutions and marketing services to co-found Vitalvibe.
I cleared my mind. I learned to listen to my body and felt like sharing it. I now enjoy every bite full of life-giving energy that oozes from all-natural foods, superfruits, cacao beans, green grasses, blends, and the like that I myself often seek out around the world..

I am very happy that through the company Vitalvibe I can provide these wonderful products of nature to others. I also have great joy with my several year old son, Neem, who has been on a mostly organic and vegan plant-based diet since birth. Every day he shows us how a child can be healthy and vital - without diseases that he has not yet experienced during the first few years of his life. Me and also my amazing wife Zuzka – blogger and lecturer of raw food Love of Raw are very grateful fo that.
My dream has always been to do something for people and with people. With Vitalvibe, my dream comes true every day.
How you can contact me? E-mail me at: jan@vitalvibe.cz.
Zuzana Noah
raw food specialist, visionary, designer and lover of miraculous solutions

My passion is to inspire and motivate others to adopt healthy habits that can transform body, health, mind and overall energy in life.
Together with my husband Honza, we love living and vegan food and have created several projects dealing with everything that supports a healthy and conscious life. This way of being fulfills us and gives us enormous meaning.
We inspire others with our lives and we happily spread everything that works perfectly for us and that we discover on our way to an ever brighter health and harmonious life.
I love natural food, so over the years I have filmed several hundred of my own video recipes and written a lot of inspiration in books, articles and online courses. I really like creating unusual events at our Vitalvibe store. I also love design, photography, dancing and chocolate in all possible forms.
Together with Honza, we have two beautiful and above all healthy children, whom we lead to a conscious life and love for nature, people and this planet. We support their gifts and talents and teach them that everything always has a solution, that everything in life is really possible and miracles do happen.


Pavla Limmlová
store mainstay, actress and promoter of traditional Chinese medicine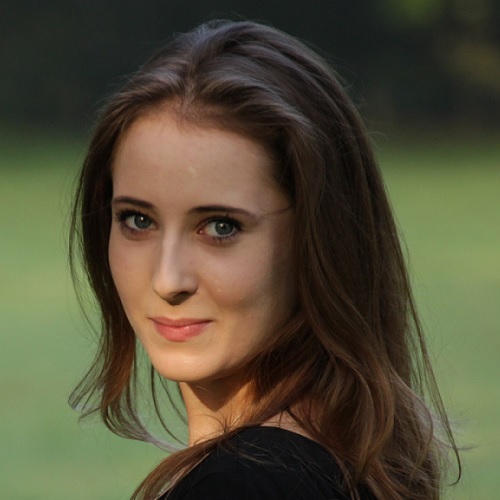 At Vitalvibe, I am the intermediary between "you" and "us". Everything we create for you, as well as what you come to us with, I connect in the Vitalvibe center space. From the range of our products and information about them, through the necessary advice to directing your journey to someone else from us. The key to everything is communication.
Communication has always been synonymous with my life. I studied drama acting and later traditional Chinese medicine. In the field of communication, we could and can meet in the theater or behind a radio microphone.
Traditional Chinese medicine turned me towards communication in yet another direction – from the outside in. It has become the strongest possible tool for me to know what and where is happening in the body, how and with what we actually put diseases into the body and how to heal in the most natural way possible. For me, this knowledge means a clear manifestation of what is "outside is inside". This is also my vision of the world.
I like to perceive what we hear when we quiet down and listen. Trust in God and the Earth is also important to me. From within myself, I feel the need to care about our planet, the things we buy, eat and support. Living life in harmony with the space, not in conflict with it. And I try to connect all that in my life. Inside yourself and out there, your role in Vitalvibe.
Marek Pastorek
wholesale support, business strategist, sports enthusiast and inquisitive experimenter
I make plans and look for ways to enable as many people as possible to draw energy from our life-giving products. I take care of wholesale partners and I also work to make retail customers happy to come to us. In short, I pay attention to the satisfaction of the business side and the good feeling of everyone involved.
My joy and lifelong interest is sport. I have tried many types of exercise in my life. I have been involved in sports nutrition since I was a student, and also professionally for many years. The human body fascinates me on all levels and I like to develop its potential. Movement is the engine of my life. I don't want to get stuck at one point, I'm constantly moving on and overcoming my own limits. Yoga and various meditation techniques give me this possibility at the moment. I'm not afraid to try new things and I'm curious to see where they take me.
Simple movement in nature is no less important to me. I like to go out of the overcivilized world to the mountains from time to time. Now, however, I feel about sailing and the connection between man and the sea. Sea and mountains - there I feel a closer contact with Being itself.
How you can contact me? E-mail at marek.p@vitalvibe.cz.
Lenka Neveselá
buyer, logistics manager, traveler and discoverer of beautiful corners of the Earth
Behind the scenes, I make sure that all our products are available to you. I negotiate optimal conditions with suppliers and together we look for ways to accommodate each other. Often it is contact with the whole world, because our providers are based in America, Europe and Asia. I enjoy the diversity of people and the variety of cultures. During my travels, I got to know a number of our suppliers personally and found out how great people they are. I am deeply grateful to be able to work in a field that allows you to live what you believe in, where you can meet like-minded people who do their work with heart, wherever they are from.
I like traveling without guides, where you get to know the locals well. I traveled around the world, worked in several different places on the planet, to understand that everything is about people and their approach to being. I am constantly on the move, my passion is African dance. I love walking in the mountains and swimming in lakes or rivers. Whether I'm walking barefoot in the forest or swimming on the waves in the sea, I enjoy nature with all my senses and it gives me moments filled with happiness. Grounding and balance, that is, in short, what makes my life full.
Nikol Mastromatteová
e-shop guardian, customer support, forever searching
I am the link between the electronic ordering system and your wishes. You can find me behind the customer line, information email and processing orders. I make sure everything runs smoothly on both sides during the ordering process and try to advise you whenever you have questions about how to improve your life with diet.
It makes me happy when together we discover a new way to feel better and when our products open the door to a healthier life full of energy. I see it as work where we support the development of your potential, because you can use this energy to make your dreams come true.
I am fulfilled by the study of spirituality, the discovery of laws in the connection of nature and the universe. I like to study herbalism and relax with archery. My joy is cooking and generally creating in the kitchen, when I mainly stick to a plant-based diet and Italian flavors.
Aneta Svobodová
strategist, head of marketing and lover of prospects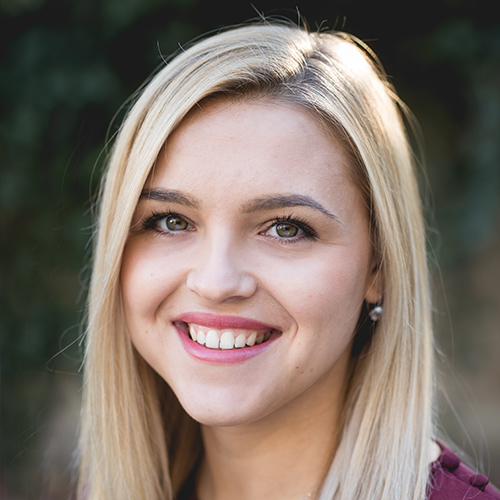 I have a marketing team under my wing, I take care of planning what we will create for you. I try to guide every decision with the clearest conscience. I support people from our team in their co-creation and accompany them in fulfilling business plans. It's an exciting process of building together and learning from each other.
I have been sailing in the waters of marketing for many years, but Vitalvibe brings me wonderful fresh inspiration in connecting work with work on yourself - on your body and inner growth. Because I deal with my own health, our products are a support for me on the way to a great feeling of vitality and strength.
I like to stay in nature, where I relax. When possible, I walk in the mountains, or at least I always find a nice hill or lookout point in the area from where I can observe the landscape. Being able to look around gives me a sense of comforting perspective and awareness of the importance of the "here and now" moment. Although I live in the city, I like to return to the countryside where I come from. Here I feel like a fish in water and I draw on my sources of strength near nature.
Filip Hanák
brand keeper, graphic artist and eternal inspirer
A few years ago I decided to make a big personal change and overhauled my lifestyle almost from the ground up. I exchanged the then purely commercial work environment for a matter of the heart called Vitalvibe. Since then, every day I enjoy creating again, linked to the deep meaning that you perceive if you work in an area identical to your life direction. It constantly moves me forward both physically and spiritually. Vitalvibe gives me space to apply years of know-how in the field of design and marketing in my work, with which I identify myself 100%.
I feel and know that it has meaning and therefore I like to share with others. I am pleased to be part of a wider community for which I can actively create. That's why I enjoy co-creating projects in my spare time that make the world of like-minded people more loving, support their way of life and connect them with others. Currently, I participate in a number of activities dedicated to the protection of nature and animals, I co-organize community housing for people who consciously approach their diet and their own lives. I also regularly organize group backpacking and sleeping in the open, full of fun and discovering new places of our beautiful Earth.
Kateřina Stojaspalová
content manager, participant observer
I work with information, I play with words. I prepare everything you can read from us. My task is connecting topics and placing things in a wider context. I take care that our texts have head-heel, that you like them and that they bring something new to your life.
Because I naturally seek understanding of people and the world around me, spreading information that brightens horizons and moves us forward brings me a sense of deep satisfaction. And I feel it in myself. The more husks I uncover about our world, the more conscious and balanced life it brings me.
For several years, I worked in a company supporting a sustainable lifestyle, which inspired people in the field of healthy households. Vitalvibe followed this up beautifully in my life and connected consideration for the Planet with love for ourselves, which we materialize every day with quality food. And that is exactly what the actions that change our world and our future come from - from the little things, from ourselves, from the joy in the heart.
My passion is good music full of the right energy, which can fill the inside with well-being. I recharge my batteries by moving in nature, wandering in the mountains and forests, or talking with friends and nice people.
Kateřina Matějíková
marketing right hand, copywriter and nature lover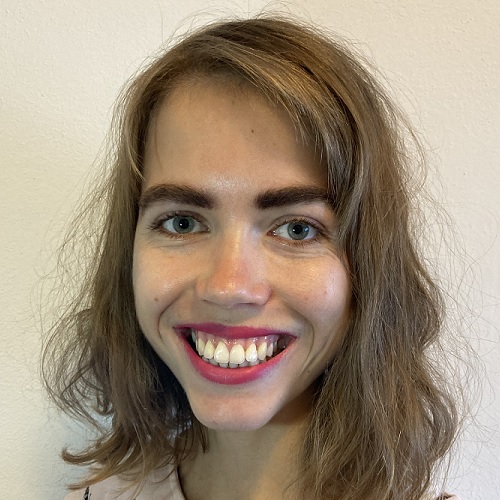 My mission at Vitalvibe includes searching for materials and preparing texts. I like the creativity and creativity that comes with this job. Each new task brings the revelation of a lot of interesting information, which I pass on through our articles. And that makes me really happy and fulfilled.
Since I completed studies focused on conventional and organic agriculture, I try to incorporate this professional lens into my work. At the same time, I like to follow trends and new approaches regarding food and its effects on health. It is important to me that our texts bring a conscious view of food and its origin, nature and lifestyle into your life.
When I want to relax and gain energy, I like to go out into nature, where I find peace and relaxation. I love to just wander in the forest among the trees, occasionally stopping for a moment, observing the colors and sounds, breathing consciously and enjoying the magic of the present moment.
Sabina Dos
video maker, painter and raw chef at the same time
You know me from the videos I create for you where I introduce you in depth to our products. I am constantly refining my existing know-how in search of interesting things and "pearls" with which I like to enrich you. I enjoy the creative process and self-education. I see my work as part of inner growth.
The topic of food and health accompanies me for a significant part of my life. I went through various dietary trends, including vegetarianism and veganism, and even applied a radical detox, which helped me get rid of unpleasant health problems. For a long time, I worked in raw restaurants and for several years anchored myself in a company producing raw confectionery. Cooking and creating recipes remained my hobby.
My passion and at the same time therapy with a deeper meaning is painting. It is a tool to put emotion into physical reality without words. I paint visions and dreams as well as symbolically depicted everyday experiences. You can view my work on my website sabinados.com.
Petra Vašková
product specialist, holistic nutrition consultant - heart soul and yoga instructor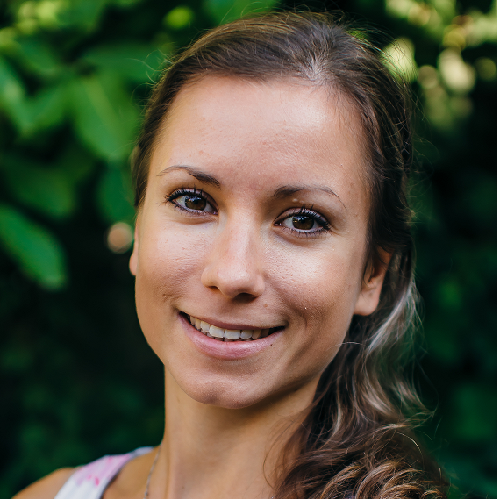 My inner compass and drive - the desire to help people - brought me to Vitalvibe. I try to solve together with you what is bothering you or what you do not know how to deal with, while we discuss the connection between nutrition and health in our online counseling or during personal consultations.
Since I studied food technology with a focus on human nutrition, I protect the professional side of our communication. I took responsibility for the factual correctness of information about the products that flow from us to the world through various channels, and I also give lectures under the Vitalvibe banner.
What I love about my work is its incredible variety. Every day is different: sometimes I need to pay more attention to people, and other times I deal with the professional side of the products. I enjoy following trends and keeping up to date. However, the most valuable meaning for me remains the mentioned help, with which my every step is connected. After all, food is the easiest thing to influence health. Fuel, medicine and prevention.
I teach yoga classes almost every day after work and I highly recommend them to absolutely everyone. Exercise pumps an infusion of endorphins into the body, a powerful cocktail of joy that can make even everyday days much more beautiful.
Gabriela Bambuchová
financial and accounting guru, analyst and yogi in one person
I take care of the financial flows and make sure that every payment goes exactly where it is supposed to. It makes me happy when things run smoothly and it doesn't rub off anywhere. It makes sense to me to be a part of Vitalvibe like this and to have a part in spreading superfoods with their amazing potential to other people. I see this diet as nourishment not only for our body, but also for our soul. I feel that if we "nourish" our bodies and not just "fill" them, we can develop our potential and live in health, contentment and most of all joy.
I enjoy connecting to my body through movement. My passions are running, spontaneous dancing and yoga. I love long runs in nature, when I perceive the calming of the mind, the alignment of movement and breath, and the harmony of nature. During yoga, I again feel a deep connection to my body and breath. Relaxing with pastels in hand. Painting helps me get inside myself.