Code: 1060
Manufacturer: HealthForce
Quantity: 120 capsules
Reviews: (0×)
Availability: Out of stock Out of stock
We apologize for the unavailability. Estimated availability is 1.1.1970. We can send you email when we get goods in stock.
Need help?
Customer service: (+420) 608 984 825
When ordering over 74,64 €
Free shipping
This complex mixture Contains 15 enzymes derived from plant ingredients that provide full-spectrum support for muscle function, stimulate tissue regeneration and boost immunity.
Digestion Enhancement Enzymes™ help the body to process food harmoniously and absorb valuable nutrients from it. They also accelerate the breakdown of unusable nutrients from food. This minimizes the amount of food that is toxic to the body, completely undigested or just spread on, which is a great burden to the body.
With a slight change of diet, lack of natural food or even excessive lightening of food, the body may lack specific enzymes. This manifests itself in digestive difficulties.
Digestive enzymes are effective in helping with classic digestive problems such as pressure or pain in the abdomen, feelings of heaviness, bloating and difficulty with elimination.
When taken continuously, it also promotes the regeneration of the body, tissue healing and helps to harmonize the immune system.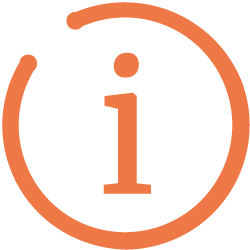 Changing the composition
Enzymes now have a new, improved composition for smooth training. If you are interested, read more about it.
What are enzymes?

Enzymes are specific proteins that act as catalysts (i.e., accelerators of chemical reactions) in the body for important processes such as training, energy pumping, immunity, or cellular regeneration. It is estimated that there are approximately 50,000 of the most common types of enzymes in the human body.
Beneficial effects of enzymes
Proteinase, amylase, lipase, cellulase, alpha-glycosidase:
promote healthy training
helps the body to break down protein, fats and carbohydrates
are particularly important for individuals who regularly consume foods rich in fats and sugars
Bromelain and papain:
support normal immune function
promote regeneration of body tissues (this is also used by classical medicine to help wounds heal faster after surgery and injuries)
WHERE Enzymes CAN help wonderfully
people with impaired digestive function
as a result of a long-term inappropriate diet
as a result of inappropriate dietary composition
for anyone suffering from recurrent training difficulties, such as those in the abdomen or overweight¡n
after surgical removal of the lens
in case of sensitivity reactions to certain foods (it helps the body to absorb nutrients more easily)
in the case of chronic intestinal problems, the source of which is an inadequate reaction of the body when directed inwards (but here appropriate timing of treatment is necessary)
to improve the utilization of nutrients from the diet
for people switching to a healthier way of eating
for anyone who has not been eating in a way that is appropriate for them for a long time, e.g. during a vigorous reduction diet
during peak sports
for blood support - good absorption of vitamins and minerals is reflected in the quality of skin, hair, teeth and nails
in the case of more serious health conditions (an adequate absorption of nutrients has a significant effect on the overall condition of the patient)
to speed up regeneration
after irradiation
after surgery (here, however, it is advisable to consult a physician)
to strengthen immunity
for those who often suffer from the most serious ailments
in winter, when there is not enough fresh, natural food
in the case of long-term illnesses
helps as a supportive agent to facilitate training and increase the intake of important nutrients
to improve fitness
to accelerate the recovery of the whole body after sport and exercise

The role of enzymes in the training process
For the development of the functioning of the organism, an adequate training is very important. Because the absorption of nutrients is dependent on the thorough processing of food. The training has an effect on the number of biochemical processes and has a complex impact from the point of view of the organism.
In the process of digestion, enzymes play a key role, helping to process specific nutrients from food. The human body can produce them in sufficient quantities. However, a developed diet containing sufficient fresh foods that are rich in naturally occurring enzymes and that harmoniously stimulate the production of those enzymes that we have in the body is a prerequisite. This can be quite a tricky thing, though.
It is important that the food we eat really suits them. What is the cognitive significance? After eating we feel good, we feel light and energetic, we don't feel bloated or feel a 'heavy belly'. And it doesn't have to be just nutritionally inferior food. It is often the case that they may not even like a particular composition of healthy foods. Therefore, it is said that some nutritional guidelines are not universal for all. And what suits some people needs to be discovered, even in the field of health food.
However, to make it less easy, some foods can be introduced gradually. And so, for example, you may find that when you switch from a classic Czech cuisine to a vegan diet, you will initially suffer from a lot of raw vegetables that you are not used to. But then, over time, they will subside and you will start to feel great after eating. The key is again the enzymes that the body learns to create again.
In all of these cases, Digestion Enhancement Enzymes can be a great aid to make it easier on our bodies a lot of work. It will ensure that we feel good after a meal by providing us with enzymes that we may be lacking.
Why is enzyme deficiency a problem?
We get much of our enzymes with our natural diet, but cooking destroys them. If a person does not consume enough raw food, he or she does not get the valuable enzymes that ensure harmonious food processing and nutrient absorption.
Thus, for example, an overweight person may be undernourished in terms of vitamins and minerals.
If the body lacks enzymes, it must laboriously create its own. The lack of enzymes results in food that is merely digested, which brings with it further digestive difficulties.
In addition, if the body is forced to create its own digestive enzymes, it becomes more depleted. Therefore, it subsequently produces less digestive enzymes, which can lead to weakened health, disease, aging, degeneration, lack of vitality and other problems.
How do digestive problems occur?
When the body ingests foods devoid of enzymes (cooked foods, foods heated above 45 degrees Fahrenheit), unsoaked nuts, seeds and cereal grains, the body's supply of digestive enzymes is reduced and if not replenished, difficulties can occur.
Also, a diet that does not "fit" gradually depletes digestive functions and makes the person "indigest", or in more extreme cases, causes other digestive diseases such as chronic inflammation.
And this does not only apply to those who eat heavy meals. Enzyme deficiencies can also be an issue for those who are fans of healthy, fresh food, especially when there is a sudden change (e.g. switching to a raw plant-based diet), where, although we lighten our diet, our digestive processes gradually weaken. The reason is again simple. If we consume a diet that is too light, the digestive tract lacks stimulus and produces less and less digestive enzymes. Then, despite a very light diet, digestive problems occur, such as a feeling of heaviness in the abdomen, bloating, difficulty with elimination, etc.
They are great to help to harmonize digestion
Digestion Enhancement Enzymes™ replace enzymes that are completely absent in cooked food and may have reduced levels in raw food due to mineral deficiencies. The food will be better digested and the valuable stores of metabolic enzymes in your body will not be depleted. This fundamentally increases the ability to absorb food and food supplements.
As a result, perhaps the famous saying should be modified to, "You are what you digest and absorb; not just what you eat."
Enzymotherapy
Enzymes, however, have a much broader reach. Their beneficial effects can also be used, for example, to regenerate the body. If we swallow enzymes on an empty stomach, they are not used to break down food, but some of them can be absorbed further into the body, where they then have a very specific effect.
Generally speaking, they act mainly in areas of tissue damage - after injuries, operations or in inflammatory deposits. They "clean" these places and accelerate their healing. But they can also support the regeneration of the whole organism. These effects are mainly due to the enzymes of the bromelai n and papain, which also speed up metabolism and are also used in weight loss products.
Therefore, enzymes are part of common dietary supplements to promote healing and recovery. Their effects benefit elite athletes or, for example, people after surgery and injuries. Digestion Enhancement Enzymes™ can also be taken for this purpose. However, it is very important to take them in the morning on an empty stomach and not to combine them with food.
Wherever enzymes taken on an empty stomach can be beneficial:
to speed healing after injuries and surgeries
to improve long-weakened immunity
to support a range of other diseases
for rapid recovery after sport or increased physical exercise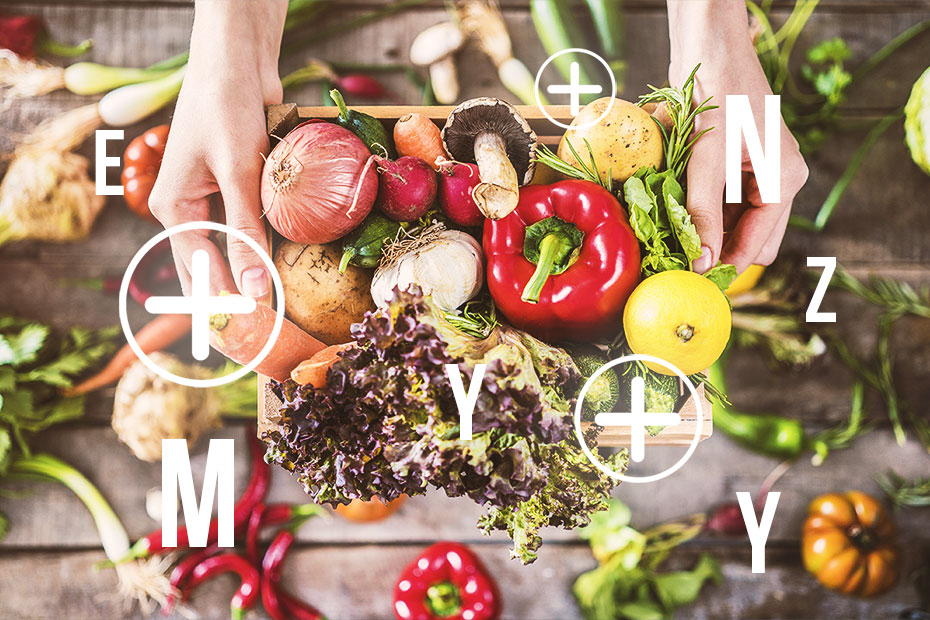 How to use IT
The purpose for which you take enzymes matters a lot for their proper effect:
---
In case of digestive problems
(or to improve nutrient absorption)
You can either take them regularly, e.g. with every main meal, or just as needed, for example if you know that a particular food is usually difficult to digest.
Recommended dosage: 1-4 capsules with each meal depending on the amount of food cooked and digestive problems. If you consume meat, dairy, eggs, unsoaked nuts and seeds, it is advisable to take 4 capsules. Tofu, cereal grains, potatoes 2-3 capsules. Cooked vegetables 1-2 capsules. The more cooked food (and unsoaked nuts and seeds) you eat, the more you need to replenish the enzymes that the food has lost by cooking.
---
In the case of enzymotherapy
(to support the regeneration of the body and harmonize the immune system)
In this case, it is fundamentally important to take enzymes fasting. Wash them down with fresh water only. If they meet food in the digestive tract, they will be "used up" to digest it and will have no further effects. So definitely do not add them to smoohie, to a drink or to food, as you may be used to with other dietary supplements.
---
When to watch out
When we take enzymes in medical indications, they alter blood clotting. Caution is therefore in order, especially in patients on antithrombotic therapy and also in all bleeding conditions. In the case of use after surgery, prior consultation with a physician is therefore advisable.
The product is not suitable for children under 3 years of age, pregnant and lactating women.
What makes HealthForce digestive enzymes great?
This blend contains an extraordinary amount of highly potent and highly absorbable plant-based enzymes, untainted by packaging and storage methods. All product ingredients are 100% pureAll natural, without added fillers and additives.
Digestion Enhancement Enzymes™ from HealthForce contain a comprehensive spectrum of enzymes tailored to the harmonious functioning of the digestive system. Many equivalent products on the market contain exotic enzymes in their blends, but they are of little importance in the overall digestive process. As a rule, they only increase the price of the product without significantly increasing the overall digestive support. They strike a balance between effectiveness and affordability.
Organic and vegan
The powder is packaged in vegan fermented tapioca capsules. It contains no GMOs, soy, gluten, lactose or added sugar.
The packaging of the product is respectful of nature and human health. It is made from recycled glass, which is further recyclable. Toxic substances can transfer from conventional plastic boxes into the product at higher temperatures. In contrast, amber glass extends the life of the dietary supplement and helps preserve maximum nutrient content.
Why use plant enzymes instead of animal enzymes?
Plant enzymes work in all phases of digestion, including the digestion phase. Animal enzymes (usually derived from the pancreas of slaughter animals) are only active in the later stages of digestion and thus do not participate in the digestion process. Plant enzymes therefore have a much more complex reach.
New, improved formulation
The new product formulation makes it even easier to solve today's digestive problems. Peptidases, pectinases, invertases, xylanases, hemicellulases and glucoamylases have been added to improve the digestion of plant-based foods.
The peptidase and protease are primarily aimed at digesting gluten, improving its digestibility and also helping with casein digestibility (for those who consume dairy products). These added enzymes will not only greatly improve the effectiveness of the product as a whole, but will also help those with gluten and dairy sensitivities.
The enzyme pectinase helps break down pectin (present in large amounts in fruits and vegetables).
Xylanase is important because of its ability to break down xylans, which are part of the cell walls of plants. It is also an excellent enzyme in combination with alpha-galactosidase (AGS) because it helps release nutrients from high-fiber foods and can help prevent bloating.
Read more
| | |
| --- | --- |
| Nutritional values | In 4 capsules (1.3 g=1 serving) |
| Protease | 50 500 HUT |
| Protease stable in acidic environment | 220 SAPU |
| Amylase | 8000 DU |
| Lipase | 2000 FIP |
| Cellulase | 2 000 CU |
| Lactase (non-dairy) | 800 ALU |
| Papain | 168 000 PU |
| Bromelain | 132 000 PU |
| Alpha-galactosidase | 180 GaIU |
| Hemicellulase | 2 000 HCI |
| Invertase | 400 SU |
| Peptidase | 100 DPPIV |
| Glucoamylase | 400 AGU |
| Pectinase | 40 endo-PGU |
| Xylanase | 500 XU |
Other ingredients: Enzyme blend (1300mg), MCT oil, tapioca starch, vegan hypromellose capsules
TruGanic™
This is a very strict US food quality standard that meets at least as strict criteria as BIO. The TruGanic™ standard was created by Jameth Sheridan, a HealthForce physician, to demonstrate absolute purity.

TruGanic™ labeled products must undergo a series of tests to prove that they are 100% free of pesticides, insecticides and herbicides, absolutely GMO-free and have zero radiation. No binders, fillers, isolates, chemical solvents or other additives are used in the manufacturing process. All products are naturally gluten-free.

Health Force ensures the smallest possible carbon footprint and the most environmentally friendly growing practices. It is important to them to support ethical and sustainable farming practices and to purchase as many ingredients locally as possible.

As such, TruGanic™ certified food supplements are designed to achieve the best possible nutritional benefits.


Netweight: 44.76 g
Warning: Dietary supplement, not intended as a substitute for a varied diet. Do not exceed the recommended daily dosage. Keep out of reach of children. Not for use by children under 3 years of age. If you are pregnant or nursing, consult a physician before use.
Why do we guarantee HealthForce SuperFoods products?
The mission of HealthForce SuperFoods is to help people return to a state of natural health and inner contentment. This uniquely American brand delivers the purest and most effective natural dietary supplements.

HealthForce SuperFoods products are characterized by the combination of exclusively plant-based ingredients with sophisticated manufacturing processes that replicate nature.

The company was founded out of sheer passion in 1990 by holistic medicine physician Jameth Sheridan, D.H.M along with Kim Sheridan - a natural nutritionist. They wanted to bring the world unique herbal blends, based on scientific knowledge, that have complex supportive effects. Their detox products, functional superfood blends or herbal extracts carry superior quality, uncompromising purity and maximum efficacy.

The original TruGanic™ seal of quality takes the safety of the products even further than conventional organic certification. Numerous laboratory tests regularly demonstrate the absolute absence of pesticides, herbicides, insecticides, radiation, GMOs and gluten. HealthForce SuperFoods products are not tested on animals, do not use gelatin capsules, and make maximum use of environmentally friendly manufacturing and packaging practices. This, of course, puts them in line with all the principles of ethical veganism.
Data sheet
| | |
| --- | --- |
| Weight including packaging | 150 g |
| Form: | Capsule |
| Quantity | 120 capsules |
| Country of Origin: | USA |
| Raw: | No |
| Vegan: | Yes |
| Gluten-Free: | Yes |
Selection of questions from Counselling
You can ask a question here and our experts will try to answer it.
Hana 2. August 2022
Dobrý den,lze kapsle vysypat nebo je třeba je spolknout celé? Je připadně alternativa pro lidi co nezvládnou spolknout tablety? Děkuji za info

Ing. Petra Vašková odpověděl:
product specialist, holistic nutrition consultant
Dobrý den, Hani,

kapsle nám chrání obsah. Některé enzymy totiž mohou být citlivé na velmi kyselé prostředí v žaludku. Z toho důvodu najdeme na trhu nejčastěji právě formu kapslí. Spousta enzymů je ale také odolná vůči ph, takže dle mého názoru budete mít užitek u v případě, že kapsli otevřete a obsah vsypete do vody, rozmícháte a vypijete.

V případě dalších dotazů jsem k dispozici na 732 690 885 nebo petra.v@vitalvibe.cz.

Přeji krásný den,
s pozdravem,
Petra

Simona 16. November 2020
Dobrý den,chci se zeptat, který z Vašich suplementů,doporučujete na střeva,při problémech s nadýmaním a podobně a na celkovou očistu střev. Moc děkuji předem za odpověď :)

Ing. Petra Vašková odpověděl:
product specialist, holistic nutrition consultant
Dobrý den, Simi,

na problémy s nadýmáním bych Vám doporučila užívat probiotika, spolu s trávicími enzymy, které snižují zejména množství nestrávených sacharidů ve střevech. Pro celkovou očistu střev tu máme opravdu velké množství možných doplňků a potravin, takže aby toho pro Vás na začátek nebylo moc, doporučila bych Vám chlorellu a mladý ječmen. Ty se hodí k detoxikaci trávicího traktu asi nejvíce, zejména díky vysokému obsahu chlorofylu. S oběmi zelenými potravinami začínejte v menších dávkách. Pro detox je samozřejmě vhodné odlehčit stravu, pít dostatek čisté vody apod. :-)

Pokud byste si nevěděla rady s dávkováním, nebo byste měla jakékoliv jiné dotazy, jsem k dispozici na 732 690 885 nebo petra.v@vitalvibe.cz.
Přeji pěkný večer,
s pozdravem
Petra

adriana borza 29. November 2018
Dobrý deň,

dcéra robí modernú gymnastiku a trénuje 6x do týždňa po 3h denne. Má 10 rokov. Čo byste mi doporučili, ak ju niekdy boli svalstvo. Zvnútra aj zvonka a na celkovú regeneráciu organizmu. 2 týždenne chodíme k fyzioterapeutke + denne cvičíme kompenzačné cvičenia.

Ďakujem a pekný deň Vám prajem
Adriana Borza

Lenka Sobková odpověděl:
Dobrý den, Adriano,
tréninkový plán vaší dcery je opravdu velmi náročný, bolesti svalů se proto asi úplně nevyhnete. Nicméně některé potraviny a doplňky stravy umožňují regeneraci urychlit.
Jejich vhodný výběr ovšem závisí hlavně na složení jejího jídelníčku. Předpokládám, že má dcera stravu pestrou a kvalitní. U ní je hlavně nutné dbát na dostatečný (ale ne příliš vysoký) příjem plnohodnotných bílkovin, a také na vyvážený příjem tuků - nutné jsou hlavně omega-3 nenasycené mastné kyseliny, ale nevynechávala bych ani přiměřené množství "těžších" přirozených tuků, jak třeba máslo. Tyto živiny jsou samotným základem pro to, aby tělíčko mělo z čeho tkáně obnovovat, a také se dále vyvíjet a růst.
Dále je možné přidávat další přípravky již na cílenou regeneraci tkání. Tady bych doporučila jednoznačně přípravky s obsahem živých enzymů. Nepíšete, zda dcera už nějaké užívá. Pokud zatím takovou zkušenost nemáte, začínala bych od jednoduchých zelených potravin - skvělá je pro začátek chlorella nebo třeba zelený ječmen. Tento výběr je spíš otázkou, co dceři bude chutnat a také vyhovovat.
Pokud již tyto přípravky znáte, můžete vyzkoušet i další kombinace - skvělý je třeba Vitamineral Green (kombinace zelených řas, šťáv z natí bylin a živých enzymů) nebo třeba Elite Green Protein (ten bohužel už jen doprodáváme). Nejpřímější cestou jsou potom enzymy v čisté podobě v přípravku Enzymy podporující trávení. I když jeho název jej odkazuje hlavně na podporu trávicích funkcí, jeho sílu využíváme i mnoha dalších indikacích. Pokud dcera spolkne kapsli nalačno (ideálně ráno půl hodiny před snídaní), tyto enzymy se "nespotřebují" na strávení potravy, ale tělo je vstřebá a použije k cílené obnově všech tkání, kde je regenerace třeba.
To je už mnoho let známý spolehlivý postup, kterému se říká enzymoterapie (a vy jistě znáte i všudypřítomné reklamy na komerční produkty obsahující enzymy izolované v tabletách v červenobílých krabičkách). Z hlediska regenerace tkání jde možná o nejúčinnější způsob, jaký dnes známe.
Enzymy se samozřejmě nacházejí i čerstvém ovoci, zelenině a řasách (i to všechno jsou jejich zdroje v našem jídelníčku). Syrové potraviny ovšem v tomto ročním období není ideální konzumovat ve velkých množstvích, proto užívání doplňku stravy tady může být opravdu přínosné. A navíc tento přípravek obsahuje třeba i bromelain (obsažený v malé míře v plodu ananasu), což je jeden z "nejúčinějších" enzymů podporujících právě obnovu tkání.
Samozřejmě je třeba respektovat v celém přístupu také aktuální roční období, které momentálně vyžaduje více odpočinku.
Pokud byste měla jakoukoli další otázku, neváhejte se na mě obrátit na tel. č. 777 742 608.
Přeji krásný den :)
Mgr. Lenka Sobková
Vanda 10. March 2016
Dobry den, chtela bych se zeptat kdy budou enzymy znova na skladu. Dekuji za odpoved

Michaela Ptáčková odpověděl:
Krásný den, Vando, produkt je bohužel dlouhodobě nedostupný a nemáme od dodavatele info, kdy bude opět skladem. Jako alternativu lze zvolit mladou pšenici, která je také plná enzymů, a s nástupem jara ji naše tělo obzvláště ocení. Nebo přímo od firmy HealthForce Vitamineral green v prášku či kapslích.
Marketa 3. June 2015
Dobry den,mam dotaz k travicicm enzymum.
Mam caste problemy se zazivanim,na gastroskopii nic nezjistili uz miuly rok,myslim,ze jim dietne,ale obcas hresim a pak je mi zle,casto me boli zaludek a streva mam nafoukla.Jsou vhodne tyto enzymy? Ale prosim o radu,v lekarne mi cpou enzymy jejich znacek a uz to me odradilo a nechci chemii. dekuji moc a krasny den.

Lukáš Vaníček odpověděl:
Dobrý den,
tyto enzymy jsou určitě vhodné. Já osobně užívám na zlepšení trávení chlorellu. Tak mi funguje úplně nejlépe. Můžete tedy zkusit i tu. Každopádně jsme na enzymy měli vždy jen samé kladné reakce. Snažte se aby v každém jídle byla zastoupená cca z 50% syrová zelenina. Ta pomůže se strávením ostatního jídla.
Váš dotaz byl úspěšně odeslán našemu týmu. Děkujeme za otázku!
We can't share all information
about this product with you
Due to legislation, we can write very little about some products.
Our long-term customers know the products in depth and come back for them. We also encourage you to do your own research and make a conscious decision about what your body needs.

Jan Noah
Founder of Vitalvibe