Bonus program for wholesale partners
Do you want to increase your profit margins on Vitalvibe products or do your personal shopping at interesting prices? As our wholesale partners, we offer you a special bonus system.

How does it work
As a customer with a wholesale account in Vitalvibe e-shop, you buy for wholesale prices and so you order from e-shop already with a wholesale discount.
Apart from a wholesale discount, you may also get back some extra money from your total order.
As soon as your order is completed, if the final amount is greater than:
555 € excl. VAT, you get back 3 % from your total order
925 € excl. VAT, you get back 4 % from your total order
2965 € excl. VAT, you get back 5 % from your total order
→ The amount which you get back is usable as a discount within your next order.
→ This amount will be automatically added on your "Bonus Account" in your e-shop account with a corresponding discount voucher.
→ The amount of the actual discount and a corresponding discount code usable in your order is found in a section called "Discount Vouchers".
→ You can use your discount voucher always in the following order, either as a concrete amount which will be subtracted from your personal purchase or as a percentage discount from your wholesale order.


Illustration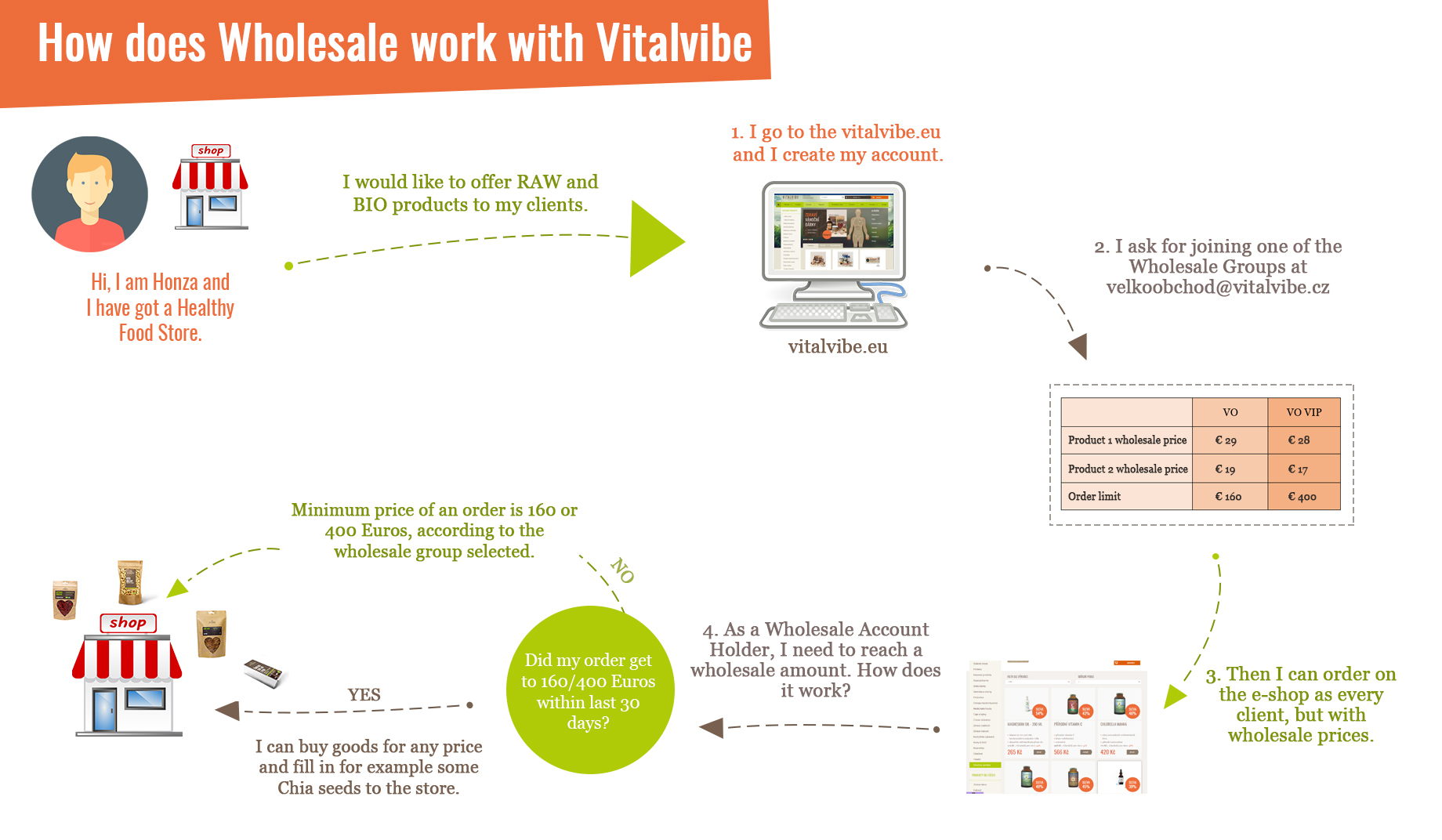 Example:

A customer finishes and pays for an order of 34 000 Kč excl. VAT on his wholesale account. On his "Bonus Account" a new bonus of 1 390 Kč is displayed. As soon as the previous order is payed and delivered, a customer can transfer this money on a discount voucher.
Afterwards he can use this voucher to order goods for his customers and this way he gets a discount of 3 % from a total amount.
Otherwise he may use a discount voucher of 1 390 Kč to order goods for his personal use and so try new products.