Code: 1621
Manufacturer: Nobilis Tilia
Quantity: 20 ml
Reviews: (0×)
Availability: In stock Only 3 pieces in stock
We apologize for the unavailability. Estimated availability is 1.1.1970. We can send you email when we get goods in stock.
Need help?
Customer service: (+420) 608 984 825
When ordering over 74,64 €
Free shipping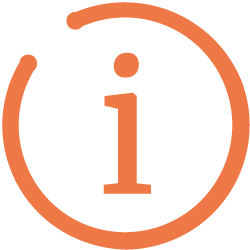 The product has undergone innovation
This product now has a new formula, enriched with the exceptional scent of essential oil gardenia and petitgrain (orange leaf). You will also be pleased with the practical cap with dispenser and the formula suitable even for sensitive skin.
This product now has a new formula enriched with the exceptional scent of gardenia and petitgrain essential oils. You will also enjoy the practical cap with dispenser and the formula suitable for sensitive skin.
Boost your skin in the morning and replenish lost moisture in the evening with the highly hydrating and regenerating effects of this serum. Its use is an essential step in every woman's skin care routine. It gently treats the skin, has anti-inflammatory effects and smooths out fine lines and imperfections. The new formula combines the balanced power of two types of hyaluronic acid - low molecular and medium molecular, and is complemented by horsetail extract to brighten and soften the skin. The fresh, fruity-floral fragrance combines gardenia and petitgrain. Together they will lift your mood, promoting relaxation and harmony. The scent fades subtly once the serum is absorbed, leaving your skin and mind ready for the next skincare product.
How to use
Apply a few drops of the serum morning and evening to cleansed and clean skin, neck and décolleté. Thanks to its gentleness, the serum can also be used on the eye area. It is easily absorbed and acts as an ideal base for creams and facial oils.
Tip.
Who will love it?
Any woman who wants to maintain fresh, youthful and vital skin into old age. And also wants to enrich her daily beauty care with the benefits of aromatherapy, complemented by the scents of petitgrain and gardenia.
For acne-prone skin
For extremely sensitive skin
For sensitive skin
For eczema and psoriasis
For oily skin
For normal (combination) skin
For skin with pigmentation disorders
For skin with dilated veins
For mature skin
For dry skin
Ingredients: Ingredients: Aqua (demineralized water), Glycerin (moisturizer), Pentylene Glycol (moisturizer, with antimicrobial effect), Sodium Hyaluronate (natural polysaccharide), Panthenol (D-Panthenol, moisturizing ingredient), Citrus Aurantium Amara Fruit Extract (bitter orange fruit extract), Citrus Reticulata Fruit Extract (mandarin fruit extract), Citrus Aurantium Sinensis Peel Extract (sweet orange peel extract), Equisetum Arvense Leaf Extract (horsetail extract), Parfum* (natural perfume with essential oils of Petitgrain, Cardamom and others and Gardenia jasmine flower absolute), Ascorbic Acid (vitamin C, antioxidant)
Citric Acid (citric acid, pH regulator), Lactic Acid (lactic acid, pH regulator), Geraniol*, Limonene*, Linalool*. *- from natural essential oils
Protect from direct sunlight and frost, store between 6°C and 25°C in original and complete packaging.
Selection of questions from Counselling
You can ask a question here and our experts will try to answer it.
Váš dotaz byl úspěšně odeslán našemu týmu. Děkujeme za otázku!
We're sorry we can't share with you
all the information about this product.
Various EU laws and regulations severely limit the extent to which we (and all other food business operators) can communicate the health benefits that these products offer to people.
Our long-standing customers are already intimately familiar with these foods, and they keep coming back to us for them. We also ask you to do your own research. You may discover much more about the potential benefits of these gifts of nature for your health...

John Noah
Founder of Vitalvibe