Code: 1645
Manufacturer: KIKI Health
Quantity: 60 g
Reviews: (0 reviews)
Availability: In stock More than 5 pieces in stock (Try alternative products)
We apologize for the unavailability. Estimated availability is 1.1.1970. We can send you email when we get goods in stock.
This natural mixture for cleansing absorbs toxins and substances with negative effects on health. Its charm lies in its simplicity. It is composed of pure zeolite, a natural clay-quartz mineral with a microporous structure, and the addition of activated carbon, which is obtained from coconut shells.
Both ingredients work as a highly effective adsorbent and their synergistic action creates a natural regulator of toxins and impurities in the body. It is a great helper in the home treatment room.
What does Zeolite help with?
â Contributes to the reduction of postprandial fatigue
â Provides a natural glow
â Can be applied externally for clearer skin
Traditional detoxifying agent from nature
Zeolite Clinoptilolite is a naturally occurring mineral of volcanic origin from the volcanic arc region of the southern Aegean Sea in Turkey. It was formed millions of years ago and has been used for both internal and external use since then.
Our activated charcoal is extracted from coconuts, which have first been thoroughly purified by washing to remove any contaminants so that the resulting product can be used as a quality dietary supplement. Activated charcoal and zeolitic supplement are mixed in a 1:2 ratio.
Additional information
Method of administration:
Internally: Take 1 heaping teaspoon mixed with water before or after meals twice daily.Â
For external use:Â Zeolite works great when mixed with Organic Coconut Oil as a face and body mask. It can also be mixed with water.
Composition:
Zeolite Clinoptilolite, activated carbon
Quantity: 60g
Storage:
Store in a cool, dark and dry place. Keep cool and dark.
Warning:
Keep out of reach of children. Do not exceed the recommended daily allowance. Do not substitute a varied diet. Not recommended for children under 3 years of age, pregnant or breastfeeding women.
Not suitable to be administered simultaneously with other oral medications as their absorption may be significantly reduced. Do not apply until 2 hours after administration.
Why KIKI Health likes them
KIKI is an ethical brand originally from Britain, its aim is to celebrate the healing power of nature. The products for strengthening the body, mind and blood use plant-based organic ingredients of the highest possible quality. KIKI strives to pioneer the creation of highly functional dietary supplements that allow nature on all sides to heal and thrive.Â
The goal of KIKI Health's diverse nutritional supplements is to detoxify, assist and nourish. It is a fully bioavailable food based on the finest superfoods. These foods have a pleasant natural taste and positively affect the body and spirit.Â
KIKI Health places great emphasis on the purity of the sources and the cleanliness of the manufacturing processes. It does not compromise on the use of additives, binders, fillers, GMOs or spices. The products of this brand do not contain dairy or gluten. Processing is approached in a considerate manner usingUsing only certified organic or wildcrafted ingredients. 100% natural - 100% pure.
Data sheet
| | |
| --- | --- |
| Form: | Powder |
| Country of Origin: | Turkey, Philippines |
| Vegan: | Yes |
| Gluten-Free: | Yes |
Related articles and recipes
Our skin, as well as our organism, needs to wake up and recover after a long winter. We will show you how to take care of your skin easily using pure natural ingredients. You all know that superfoods are great in smoothies. But have you already thought about using them on the "outside"? Throw away your old, expensive cosmetics and let see the power of Nature.
Selection of questions from Counselling
You can ask a question here and our experts will try to answer it.
Gabi 30. August 2020
Dobrý den, na kolik dnů je 60g zeolitu? Děkuji

Ing. Petra Vašková odpověděl:
product specialist, holistic nutrition consultant
Dobrý den, Gábi,

jedna vrchovatá čajová lžička má 3 g. Pokud byste užívala pravidelně 2x denně tuto dávku, balení Vám vydrží 10 dní.

V případě dalších dotazů jsem k dispozici na 732 690 885 nebo petra.v@vitalvibe.cz.
s přáním pěkného dne,
Petra

Váš dotaz byl úspěšně odeslán našemu týmu. Děkujeme za otázku!
We're sorry we can't share with you
all the information about this product.
Various EU laws and regulations severely limit the extent to which we (and all other food business operators) can communicate the health benefits that these products offer to people.
Our long-standing customers are already intimately familiar with these foods, and they keep coming back to us for them. We also ask you to do your own research. You may discover much more about the potential benefits of these gifts of nature for your health...

John Noah
Founder of Vitalvibe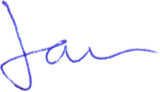 Scram™

herbal mixture
rids the body of harmful substances
cleanses the body of parasites and microbes

999 Kč , better about0%

999 Kč

Chlorella tablets

unicellular algae
an important source of chlorophyll
strengthens the body

799 Kč , better about0%

799 Kč