We tested
"GrepoSept používám vždy, když cítím, že na mě tak řečeně 'něco leze' a mám s ním velmi dobrou zkušenost. "
Main product features
grapefruit seed extract

immunity support

source of bioflavonoids

multifunctional assistant

both internal and external use

factor 1200 mg bioflavonoids/ 100ml

100% natural, Organic quality
When ordering over 74,64 €
Free shipping
Need help?
Customer service: (+420) 608 984 825
This multifunctional natural helper is definitely worth having at home. The grapefruit seed extract will help you with any trouble. It has antibacterial, antiviral, disinfectant and antifungal properties. It naturally increases vitality and is there for us when we need to boost our defences.

Take the power of grapefruit to the rescue
GrepoSept BIO contains grapefruit kernel extract in the highest possible quality with an exceptionally high concentration of bioflavonoids and glycosides that work synergistically with added vitamin C.
What are bioflavonoids? They are plant dyes that are among the most important antioxidants (50 times more effective than vitamin E, 20 times more effective than vitamin C).
And what is the benefit of grapefruit extract? First of all, it is a gentle natural product that does not destroy the healthy intestinal microflora. It can be used as a supportive remedy in dealing with various skin and oral discomforts, contributes to good digestion and can be reached for if you don't feel at ease. It even benefits the health of blood vessels.
What is grapefruit seed extract traditionally used for?
Internal use
To support the overall health of the body
As a preventive measure during periods of stress
For a variety of stomach problems
External use
After shaving
For fungal skin disorders
For common oral disorders
To treat insect bites
For skin with acne or dandruff
Diluted with organic almond oil to treat children's diaper rash
Diluted with water
For hand disinfection
For disinfecting floors and objects
As a disinfectant for baby bottles and pacifiers
As mosquito repellent
For eczematous skin
For excessive sweating
For skin with acne or dandruff
Dosage and method of use
Adults take 15 drops 3 times a day. Dilute with water or juice because of the bitter taste.
Can also be taken for topical treatment externally, or 15 drops diluted with water and washed over the skin.
Further information
Ingredients:
Grapefruit seed extract bioflavonoids 1200 mg/100 ml), vegetable glycerol, purified water, ascorbic acid.
Amount: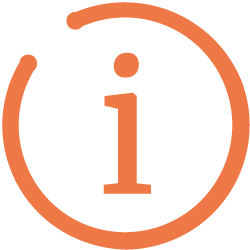 GrepoSept 800 BIO vs GrepoSept 1200 BIO, what's the difference?
The difference lies in the concentration of the bioflavonoids and therefore the strength of theactive substances. GrepoSept 800 BIO is suitable for prevention and general strengthening, while GrepoSept 1200 BIO can be used when we are already dealing with specific ailments.

Warning:
Dietary supplement. It does not replace a varied and balanced diet. Do not exceed the recommended daily dose. Keep out of reach of children. Not suitable for children under 3 years of age, pregnant or breastfeeding women. In case of contact with eyes, rinse thoroughly with water. Gluten and lactose free. Not alcohol-based.
If you are taking medications that have an interaction with grapefruit listed in the package insert, consult a physician about taking this supplement; if necessary, choose a 3-4 hour interval between supplement and medication.
Storage:
Store in a dark place at room temperature.
Data sheet
| | |
| --- | --- |
| Country of Origin: | Německo |
| Vegan: | Yes |
| Gluten-Free: | Yes |
Selection of questions from Counselling
You can ask a question here and our experts will try to answer it.
pavla 15. October 2020
Dobrý den,
jaké doporučujete ředění k dezinfekci rukou a povrchů.
Děkuji
Pavla

Ing. Petra Vašková odpověděl:
product specialist, holistic nutrition consultant
Dobrý den, Pavli,

řeďte zhruba 5 kapek na 100 ml vody. S přáním pěkného dne,

Petra (petra.v@vitalvibe.cz)

Váš dotaz byl úspěšně odeslán našemu týmu. Děkujeme za otázku!
We're sorry we can't share with you
all the information about this product.
Various EU laws and regulations severely limit the extent to which we (and all other food business operators) can communicate the health benefits that these products offer to people.
Our long-standing customers are already intimately familiar with these foods, and they keep coming back to us for them. We also ask you to do your own research. You may discover much more about the potential benefits of these gifts of nature for your health...

John Noah
Founder of Vitalvibe