We tested
"I use cocoa butter to make homemade chocolate. Its quality guarantees that the dishes taste absolutely divine with it. It starts to dissolve easily in the hand and can then be used as a body balm."
Main product features
- healthy fat
- obtained from cocoa beans
- suitable for making homemade chocolate, cooking and baking
- also used in body and hair care
- sensual cocoa scent
- natural product in RAW and Organic quality



When ordering over 74,64 €

Free shipping

Need help?
Customer service: (+420) 608 984 825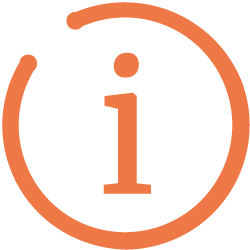 The product has a different form
This product has changed its form from the former butonk to butter fractions.


Cocoa beans from Peru are packed with antioxidants, vitamins and minerals. The fruit of the cacao tree(Theobroma cacao) is botanically classified as a nut and tastes like dark chocolate. Unroasted, they are an excellent way to give the body energy, a good mood, a clear mind and support a healthy lifestyle. Because they are not roasted and refined like commercial cocoa products, they retain all their nutrients.
Cocoa butter is pure fat, extracted from the cocoa bean. It is created by specially crushing and pressing cocoa beans at a low temperature, which ensures that the natural structure of the fats is preserved. The result is a unique natural RAW fat in the form of butter fractions, which is very practical for further processing. Cocoa butter is also a raw material for the production of white chocolate or is often used as an ingredient in body care products (soaps, shower gels, body butters) and in various recipes.
Ingredients: 100% cocoa butter (certified organic RAW)
| | |
| --- | --- |
| Nutritional values | in 100 g |
| Energy value | 3712 kJ / 884 kcal |
| Fats | 98 g |
| of which saturated | 56 g |
| Carbohydrates | 0 g |
| of which sugars | 0 g |
| Fibre | 0 g |
| Protein | 0 g |
| Salt** | 0 g |
** only in the form of naturally occurring sodium
Dissolves only at a higher temperature, therefore it is solid at normal temperatures. To melt, we recommend putting the desired amount of cocoa butter in a glass bowl and placing it in a bowl of hot water.
Use: cocoa butter can be used in baking, as well as in various desserts, chocolates, cocktails, ice creams. It can also be used on the skin after each shower. Cocoa butter can also be used as a massage oil.
Store in a cool, dark and dry place. Raw organic cocoa butter has high stability and a long shelf life.
Data sheet
| | |
| --- | --- |
| Weight including packaging | 250 g |
| Form: | Butter |
| Quantity | 250 g |
| Country of Origin: | Peru |
| Raw: | Yes |
| Vegan: | Yes |
| Gluten-Free: | Yes |
| Organic | Yes |
Related articles and recipes
Selection of questions from Counselling
You can ask a question here and our experts will try to answer it.
irena tumpachová 28. September 2017
Prosím vás je toto maslo kakaové lisované za studena bez zahriatia a nie je deodorizované teda zbavené vône čiastočne alebo úplne?
Ďakujem za odpoveď.

Michaela Ptáčková odpověděl:
Krásný den, Ireno,

ano, je získané lisováním zastudena a neprochází žádnými úpravami. Dle mého má nádhernou přirozenou kakaovou vůni, takže vřele doporučuji.

S pozdravem Michaela
Zuzana 30. July 2017
Dobrý den, lze kakaové máslo použít jako náhražku za lubrigační gel?

Michaela Ptáčková odpověděl:
Krásný den, Zuzano,

ano, lze, jen se rozpouští déle než např. kokosový olej.

S pozdravem Michaela

Vlasta Brhelová 14. March 2016
Dobrý den, prosím o informaci zda kakaové máslo obsahuje stopy nějakých alergenů (např. skořápkových plodů)?
Předem děkuji.

V. Brhelová


Michaela Ptáčková odpověděl:
Krásný den, Vlasto, kakaové máslo neobsahuje stopy žádných alergenů.
Peťa 13. October 2015
Zdravím, chtěla bych se ujistit, je tedy tohle máslo nerafinované a nedeodorazivované?

Michaela Ptáčková odpověděl:
Krásný den, Peťo, ano, naše kakaové máslo NENÍ po oddělení z kakaového bobu dále chemicky čištěno, běleno či jinak upraveno.
Váš dotaz byl úspěšně odeslán našemu týmu. Děkujeme za otázku!
We're sorry we can't share with you
all the information about this product.
Various EU laws and regulations severely limit the extent to which we (and all other food business operators) can communicate the health benefits that these products offer to people.
Our long-standing customers are already intimately familiar with these foods, and they keep coming back to us for them. We also ask you to do your own research. You may discover much more about the potential benefits of these gifts of nature for your health...

John Noah
Founder of Vitalvibe