Avocado Cucumber Summer Soup
This is a simple, quick, and delicious soup for a summer's evening. Avocado offers healthy monounsaturated fats, and cucumber is alkalizing. Avocados are a perfect way to integrate clean, healthy omega-3 fatty acids into your diet—which are essential for your body to function!
Soup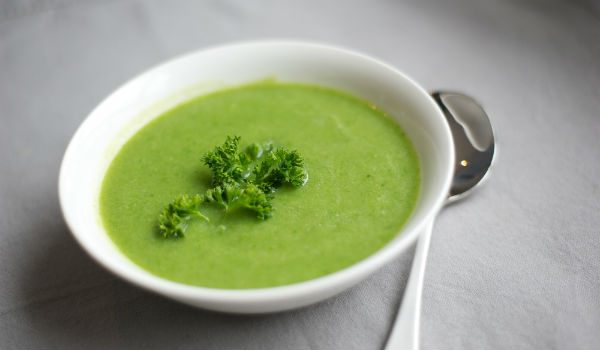 Avocado Cucumber Summer Soup
Ingredients:
1 English cucumber, peeled, seeded, and roughly chopped
2 large ripe avocados
2 green onions, roughly chopped
2 apples (crisp and tart apples like Granny Smith or Spartan)
1 cup water
1 ½ cups coconut milk
½ teaspoon curry powder
2 tablespoons freshly squeezed lemon juice
Handful of sunflower sprouts
Parsley or cilantro for garnish
How It's Made:
In a blender, process all ingredients (except the garnish) until smooth. Chill until ready to serve and garnish with fresh herbs.