Code: 1214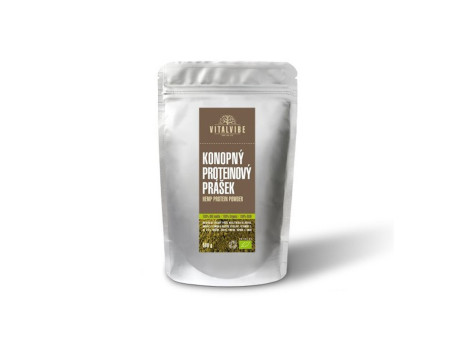 Need help?
Customer service: (+420) 608 984 825
When ordering over 74,64 €
Free shipping
Hemp is the common name for Cannabis. Mostly it refers to the industrial hemps. Hemp grows almost everywhere in this planet. By nature hemp is organic as it doesn't need any fertilizer, chemicals, and pesticide. There has been a long history of consuming hemp and hemp seeds by human being. Scientists have found hemp fibre imprints in the pottery in Stone age. The early usage of hemp also include using hemp fibre to make clothes, shoes and ropes etc. It has been widely used for other purposes, for example for making cordage, clothing, and healthy food.
Hemp seeds are popular healthy food as it is very rich in nutrients such as omega fatty acids, amino acids, and minerals. About 35 percent of hemp seeds content is oil. The hemp seed oil contains 80% essential fatty acids (EFAs), linoleic acid (LA, 50-70%), alpha-linolenic acid (ALA, 15–25%) and Gamma-Linolenic_acid (GLA, 1–6%). The balance of linoleic acid and alpha-linolenic acid in hempseed oil can satisfy our needs for EFAs very well. Both the complete protein and the essential oils contained in hemp seeds are in ideal ratios for human nutrition. 65% of its protein content is in the form of globulin edestin, so that it can actually be used by the body in its raw state. By comparison soya beans have to be cooked or sprouted before they can be eaten. Also they are better tasting and more digestable than soya beans. Other benefits of hemp seed oil include its effect on the skin and the hair, nourishing both on a cellular level. Hemp oil is easily absorbed by the skin and those EFA's go straight to work!
Hemp seeds can be eaten raw, ground into a meal, made into milk, prepared as tea, and used in baking. One popular way to eat hemp seeds is to add them into smoothies. Or mix a handful of organic hemp seed (whole or de-hulled) with fruit and juice of your choice in a blender. Chinese cinemas even sell roasted hemp seeds. The fresh leaves can also be eaten in salads. Products range from cereals to frozen waffles, hemp tofu to nut butters. Some manufacturers further process hemp seeds to get more valued hemp seeds product including seed oils, whole hemp grain, hulled hemp seed, hemp flour, hemp cake and hemp protein powder. Hemp is also used in some organic cereals. Hemp seed can also be used to make a non-dairy "milk".
Hemp seed oil can be consumed in our day to day life without creating imbalance of EFAs. However since hemp seeds contains the unsaturated fat, it could go off very quickly. So usually we need to store it in dark coloured bottles or add preservatives to it. In addition it is not appropriate to use hemp seed oil to fry because the unsaturated fat can be a problem at high temperature. Nutritionally the cold-pressed hemp seed oil is better than olive oil, therefore we can use hemp seed oil to our salads, smoothies, and other non-frying uses. Cooking of any oil reduces its nutritional value, and may convert beneficial fatty acids to less benign substances.
Recommended intake: 1 tablespoon a day
Suggested Use: may be added to a great variety of dishes no matter if cooked or baked or just as a tasty decoration or for healthy nibble fun; when roasted, hemp seeds develop an even more intense nutty flavour that adds a delicious touch to many dishes.
Ingredients: 100% hemp seeds
| | |
| --- | --- |
| Nutritional Facts | Serving Size: tablespoon (10 g) |
| Energy | 152 kJ/ 36 kcal |
| Fat | 1 g |
| Saturated Fat | 0,1 g |
| Omega 3 | 0,2 g |
| Omega 6 | 0,6 g |
| Omega 9 | 0,2 g |
| Carbohydrates | 0,6 g |
| Sugars | 0,5 g |
| Fiber | 2,3 g |
| Protein | 5 g |
| Salt** | 0,03 g |
** Occurs only in natural socium form* Reference intake
Store in a cool, dark and dry place.
Data sheet
| | |
| --- | --- |
| Weight including packaging | 550 g |
| Form: | Powder |
| Quantity | 500 g |
| Country of Origin: | Romania |
| Raw: | Yes |
| Gluten-Free: | Yes |
| Organic | Yes |
Related articles and recipes
Selection of questions from Counselling
You can ask a question here and our experts will try to answer it.
Jana 5. May 2016
aky je prosim podil bilkovin na 100g?

Michaela Ptáčková odpověděl:
Krásný den, Jano, konopný protein obsahuje 50 % bílkovin, tzn. 50 g ve 100 g.
Váš dotaz byl úspěšně odeslán našemu týmu. Děkujeme za otázku!
We're sorry we can't share with you
all the information about this product.
Various EU laws and regulations severely limit the extent to which we (and all other food business operators) can communicate the health benefits that these products offer to people.
Our long-standing customers are already intimately familiar with these foods, and they keep coming back to us for them. We also ask you to do your own research. You may discover much more about the potential benefits of these gifts of nature for your health...

John Noah
Founder of Vitalvibe