Code: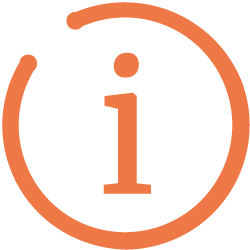 We are preparing a new version of Complete power
This product is currently sold out. We are preparing for you a new generation of Complete Power with an upgraded formula and excellent taste. We look forward to introducing it to you soon.

Complete power
A unique combination of 39 botanical ingredients in a delicious drink that fills you up and gives you energy. In addition to a high protein content, it contains beneficial phytonutrients from green foods, functional mushrooms and herbs.
What will it help with
How to use
Recommended dosage: 35 g powder (1 scoop) 1 time per day
For whom it is particularly suitable
Athletes
For high physical performance, full of energyie. Support muscle growth. Mineral replenishment.
Overloaded people
A quick plant-based snack packed with protein and quality fats - at work and on the go.
People with higher cholesterol levels
Promotes healthy cholesterol and blood pressure levels.
People with low iron levels
For replenishing iron levels, improving body oxygenation and reducing fatigue.
Raw food lovers
Your smoothie not only gets a good dose of nutrients, but also a great new taste!
Active men
Testosterone production. (?)
Self-confident women
Promoting natural beauty (?)
Allergens and contraindications
With reduced kidney function Children under 3 years of age Pregnant women and nursing mothers
We recommend consulting your doctor before consumption in these cases.
Nutritional ingredients and active ingredients
Ingredients
Rice protein
Pea protein
Flaxseed
Dark buckwheat
Coconut sugar
Young wheat
Maca
Alfalfa leaf juice
Pumpkin
Young barley leaves
Chocolate flavour
Cocoa
Maitake
Sprouted red clover
Eleuthero root
Sprouted sunflower seed
Sprouted quinoa
Rhodiola root
Chlorella
Spirulina
Acerola extract
Apple extract
Sprouted millet
Sprouted chickpeas
Sprouted lentils
Cordyceps
Cabbage
Parsley
Kale
Broccoli
Sprouted flaxseed
Seaweed kelp
Sprouted sea kelp
Shiitake
Dandelion leaves
Sprouted broccoli
Seaweed dulce
Steviol Glycosides
Natural flavouring
| | | |
| --- | --- | --- |
| Nutritional values | per 100 g | per serving (35 g) |
| Energy (kcal) | 448 kcal/1881.16 kJ | 156.8 kcal/661.3 kJ |
| Protein | 42 g | 14,7 g |
| Carbohydrates | 22 g | 7,7 g |
| of which sugars | 6 g | 2,1 g |
| Fats | 18 g | 6,3 g |
| of which saturated fat | 2 g | 0,7 g |
| Fibre | 13 g | 4,55 g |
| Salt | 0,1 g | 0,04 g |
| Calcium | 177 mg (22.13 %DDD) | 61,95 mg (7,74% DDD) |
| Iron | 16,7 mg (119,3 % DDD) | 5,85 mg (41,75 % DDD) |
| Potassium | 421 mg (21,05 % DDD) | 147,35 mg (7,37 % DDD) |
| Magnesium | 145 mg (38,7 % DDD) | 50,75 mg (13,53 % DDD) |
| Manganese | 1,96 mg (98 % DDD) | 0,69 mg (34,3 % DDD) |
| Phosphorus | 419 mg (59, 86 % DDD) | 146, 65 mg (20.95% DDD) |
| Zinc | 5,2 mg (52 % DDD) | 1,82 mg (18,2 % DDD) |
| Vitamin C | 42,8 mg (53,5 %DDD) | 14,98 mg ( 18,73 % DDD) |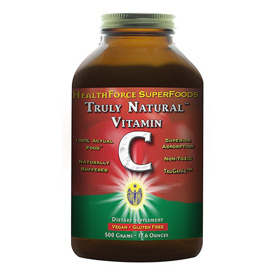 Supports proper absorption of iron from Complete Power. Especially suitable for athletes.
From €69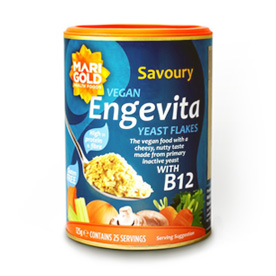 With its full spectrum of B vitamins, it perfectly complements Complete Power in the prevention of cramps.
From 259 Kč

Data sheet
| | |
| --- | --- |
| Form: | Powder |
| Country of Origin: | USA |
| Raw: | Yes |
| Vegan: | Yes |
| Gluten-Free: | Yes |
| Organic | Yes |
Related articles and recipes
After a year, the summer and holidays are finally back and they bring a lot of joy and pleasant things. In today's article, we are going to focus on one of the most pleasant ones – travelling.
Selection of questions from Counselling
You can ask a question here and our experts will try to answer it.
Betty 26. June 2020
Dobrý den, je prosím nějaký complete power bez lepku? Dekuji a zdravim Alzbeta
Ing. Petra Vašková odpověděl:
product specialist, holistic nutrition consultant
Dobrý den, paní Alžběto,

ano, doplněk je přirozeně bez lepku.

Přeji krásný den,

s pozdravem,
Petra (petra.v@vitalvibe.cz)

Veronika Kynčlová 1. April 2020
Dobrý den, velmi ráda bych si objednala některý z Vašich proteinů, ale mám alergii na sóju a sójový lecitin. Chci se proto zeptat, jestli mi můžete doporučit nebo zjistit, které z Vašich produktů neobsahují tento alergen? Děkuji moc, s přáním krásného dne, Veronika Kynčlová.
Ing. Petra Vašková odpověděl:
product specialist, holistic nutrition consultant
Dobrý den, paní Kynčlová,

můžete si vybrat prakticky jakýkoliv protein. Ať už to bude jednosložkový (rýžový protein) PROTEIN CLASSIC BIO natural, čokoládový i vanilkový, či vícesložkové - PROTEIN BLEND BIO a PROTEIN PLUS BIO ve všech variantách. Stejně tak můžete i Complete Power a ELITE GREEN PROTEIN™ VITALVIBE, což jsou směsi proteinů, obohacené o fytoživiny ze zelených rostlin aj., případně můžete i COLLAGEN BUILDER ve všech příchutích (pro podporu tvorby kolagenu v těle).

V případě dalších dotazů mě kontaktujte na petra.v@vitalvibe.cz.

Přeji krásný den,
S pozdravem,
Petra

Váš dotaz byl úspěšně odeslán našemu týmu. Děkujeme za otázku!
We're sorry we can't share with you
all the information about this product.
Various EU laws and regulations severely limit the extent to which we (and all other food business operators) can communicate the health benefits that these products offer to people.
Our long-standing customers are already intimately familiar with these foods, and they keep coming back to us for them. We also ask you to do your own research. You may discover much more about the potential benefits of these gifts of nature for your health...

John Noah
Founder of Vitalvibe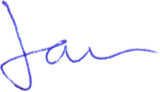 41,43 € , better about0%

41,43 €

41,43 € , better about0%

41,43 €

41,43 € , better about0%

41,43 €