Code: 1324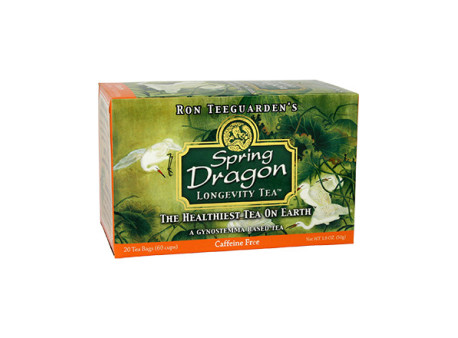 We tested
"I prefer to enjoy Spring Dragon Longevity herbal tea in the morning instead of coffee. It warms and strengthens pleasantly."
Need help?
Customer service: (+420) 608 984 825
When ordering over 74,64 €
Free shipping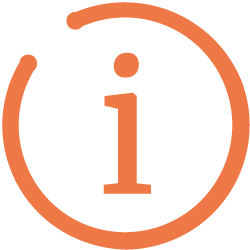 Sorry for the unavailability
We are sorry that this product is not available. In the current covid situation we are unable to get it to the Czech Republic due to flight restrictions. We are working on it as best we can. We are looking for other shipping methods or alternative goods that we could offer you as a substitute. We ask for your patience.
Longevity Tea™is more than just a simple blend of 6 chopped herbs. Five premium tonic herbs have been extracted together in optimal proportions, resulting in a thick, concentrated syrup. The syrup is then steeped into the highest quality gynostemma leaves. Dragon Herbs has developed a special technology called the Super Infusion Process (SIP)™. The saturated leaves are then carefully dried, preserving the extraordinary range of phytonutrients ("next generation vitamins") from all the herbs used. This creates an extremely potent herbal formula. This patent-protected process ensures that our tonic herbal tea is much more potent than other herbal teas that are simply blends of chopped herbs.
Spring Dragon Longevity Tea™ is a delicious herbal tea, formulated with the most renowned tonic herbs of the Orient, which are known to promote longevity and healthy living. The base herb is gynostemma, a green leafy herb that is used in Asia to support overall health. It is drunk by tens of millions of people in Asia, often in place of tea or coffee.
"Magic grass" (Gynostemma pentaphyllum)
In Asia, ginseng pentaphylum (gynostemma) is known as the "magic grass." It is reported to provide a wide range of health benefits.
It has antithrombotic effects
it is classified as an antioxidant (inhibits free radical activity)
helps maintain normal blood sugar and fat levels
contributes to the normal function of the cardiovascular system
contributes to normal liver function
contributes to the maintenance of pH balance in the stomach
contributes to the maintenance of the body's natural defences
is an adaptogenic herb (which helps the body cope with internal and external stress)
The Story of Longevity Tea from Spring Dragon
In 1972, word got around Japan that gynostemma (five-leaf ginseng) tea was being used daily by large numbers of South Chinese people to gain longevity. In the areas where it grew, it was called the "magic grass" for its many health benefits. Gynostemma tea was generally prepared from the wild mountain plant Gynostemma pentaphyllum, but as its use began to increase in Asia, farmers learned to cultivate it.
In 1992, Ron Teeguarden traveled to China to check on the progress of tonic herbal preparations. Due to a ticketing error, he was assigned a first-class seat. Coincidentally, his seatmate from San Francisco to Beijing was Professor Xiao Pei-Gen, one of the most powerful and knowledgeable herbalists in the world, and he took Ron under his "wing". When Ron visited him at the Institute, he asked him if he knew of any exceptional tonic herb with anti-aging properties. Professor Xiao immediately replied, that gynostemma is exactly what he's looking for. In addition, he introduced Ron to a top quality gynostemma supplier in China, which allowed him to begin developing the final product.
Gynostemma is traditionally taken in tea form, just like green tea. Ron came across one particular, traditional method of brewing "long-lived" teas by steeping extracted plants into tea leaves. He decided to use this ancient technique to supersaturate gynostemma leaves with a number of other tonic herbs traditionally recognized as longevity herbs. After several months of experimentation, with the help of a tea master skilled in this technique, in China, the resulting tea was ready.
Inside the tea leaves
The extract of these premium tonic herbs has been infused into the highest quality Gynostemma leaves using SIP™ technology.
Schisandra (Schisandra chinensis)
Schisandra fruit, called "the epitome of Chinese herbs." Schizandra is a delicious, exotic, tonic fruit that is traditionally used to tone all bodily processes, nourish and soften the skin, and sharpen the mind.
Contributes to liver health
promotes digestion and cleansing of the body
contributes to the maintenance of the normal function of the respiratory system
tonic (contributes to maintaining mental well-being)
is classified as an antioxidant (inhibits free radical activity)
an adaptogenic herb (which helps the body cope with internal and external stress)
Goji(Lycium barbarum)
Goji berries are known in Asia as the "fruit of longevity." This delicious tonic fruit is a true superfood due to its high content of beneficial nutrients. It is used to promote health, beauty and strength.
If you would like to enjoy whole goji berries, try.
Astragalus root (Astragalus membranaceus)
Astragalus (valerian) is one of the oldest and most widely used adaptogens in traditional Chinese medicine. In the Orient, it is also known as one of the main representatives of Qi energy and also as a blood rejuvenating herb. Astragalus is highly valued here for its effects on supporting the immune system.
It supports normal kidney and bladder function
is classified as an antioxidant (inhibits free radical activity)
it is an adaptogenic herb (which helps the body cope with internal and external stress)
helps maintain normal blood sugar levels
helps maintain normal cardiovascular function
supports normal joint mobility
supports (pre-)menstrual and menopausal comfort
supports sperm motility
benefits the immune system
Eleuthero root(Eleutherococcus senticosus)
Eleuthero, "Ginseng of Siberia", is a hardy shrub. In the wild, it can be found in northeastern Russia and China. Its fine, small and sweet-tasting roots are used.
It helps maintain the body's natural defences
is an adaptogenic herb (which helps the body cope with internal and external stress)
contributes to overall physical and mental health/recovery
contributes to the maintenance of normal blood sugar levels and normal blood pressure
supports blood circulation
promotes relaxation and well-being
supports cognitive function and mental performance
has tonic and strengthening effects
Luo Han Guo fruit (Siraitia grosvenori)
This delicious, exotic fruit has been used for years in traditional Chinese medicine. It remotely resembles a kiwi and its flesh can be made into a sweet tea.
Ingredients: Gynostemma leaf with extracts of Luo Han Guo fruit(Siraitia grosvenorii), schisandra(Schisandra chinensis), Chinese curcurbit(Lycium chinensis), valerian root(Astragalus membranaceus) and Siberian ginseng(Eleutherococcus senticosus).

Recommended dosage.
No artificial colours or preservatives are added.
The tea contains no caffeine and is suitable for individuals with sugar sensitivity. Gluten-free.
Store in a cool, dark and dry place.
Data sheet
| | |
| --- | --- |
| Weight including packaging | 550 g |
| Form: | Tea Bags |
| Quantity | 20 tea bags |
| Country of Origin: | China |
| Vegan: | Yes |
| Gluten-Free: | Yes |
Related articles and recipes
Selection of questions from Counselling
You can ask a question here and our experts will try to answer it.
David Plass 15. April 2022
Dobrý den, měl bych zájem o čaj Spring Dragon
https://www.vitalvibe.eu/cs/byliny-caje-a-kava/412-caj-spring-dragon-longevity-dragon-herbs.html
Bude ještě někdy skladem?
Děkuji a přeji krásný den.

Ing. Petra Vašková odpověděl:
product specialist, holistic nutrition consultant
Dobrý den, pane Davide,

zatím máme dlouhodobý výpadek všech produktů od Dragon Herbs a nejsem schopná říci, jestli je ještě budeme mít, případně kdy. Děkujeme za pochopení.

Přeji krásný den,
s pozdravem,
Petra
(petra.v@vitalvibe.cz)
Váš dotaz byl úspěšně odeslán našemu týmu. Děkujeme za otázku!
We're sorry we can't share with you
all the information about this product.
Various EU laws and regulations severely limit the extent to which we (and all other food business operators) can communicate the health benefits that these products offer to people.
Our long-standing customers are already intimately familiar with these foods, and they keep coming back to us for them. We also ask you to do your own research. You may discover much more about the potential benefits of these gifts of nature for your health...

John Noah
Founder of Vitalvibe