Code:
Manufacturer: Vitalvibe
Quantity: 500 ml
Reviews: (0 reviews)
Availability: In stock More than 5 pieces in stock (Try alternative products)
We apologize for the unavailability. Estimated availability is 1.1.1970. We can send you email when we get goods in stock.

We tested
"I love the bottle with the flower of life for its practicality and sustainability. I take her everywhere with me - to work and on trips with friends."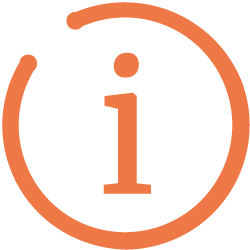 End of Lifetime Warranty
You may be aware that Retap used to offer a lifetime warranty on bottles and automatically replace them with new ones when they break. However, we must inform you that this service has been discontinued by the manufacturer. As a result, it will no longer be possible to replace the bottle with a new one, if the owner breaks it during use.
The healthy eco-friendly Flower of Life Bottle is suitable for all those who want to enjoy drinking life-giving water from pure glass while being respectful of nature thanks to its reusability.
Discover the uniqueness of our Flower of Life Bottle

Health-friendly - strong glass material including a BPA and phthalate-free plastic cap
Ultra-lightweight - special glass makes it amazingly easy to carry
Environmentallyfriendly - long life and strength, reducing the use of plastic bottles
high quality material - toughened borosilicate glass ensures high durability and light weight
Unique design - Danish design worked down to the smallest detail along with the flower of life gives this bottle a modern and elegant look
The flower of life symbol is a geometric pattern found in many cultures as part of art and spiritual culture. It starts with one circle - the self, splits into duality, the third circle is their child etc, the expansion is endless. Its energy is the energy of growth and life.
The Flower of Life bottle and its elegant design allows you countless uses, from a small outing with friends to business meetings with clients.
Thanks to its unique design, you will always get a unique meeting

Instructions for use: wash before first use.
Caution: do not use in microwave.
Weight: 200 g
Data sheet
| | |
| --- | --- |
| Weight including packaging | 200 g |
| Quantity | 1 pcs |
| Country of Origin: | Dánsko |
Related articles and recipes
It's time to seize the last chance to enjoy the summer to the fullest! It's not important to spend it in the city. Everybody can have a picknick after work. Or cycling, beach volleyball, swimming pool or summer theatre. And what about getting cultural and trying an interesting exhibition?
After a year, the summer and holidays are finally back and they bring a lot of joy and pleasant things. In today's article, we are going to focus on one of the most pleasant ones – travelling.
Selection of questions from Counselling
You can ask a question here and our experts will try to answer it.
Eva Illner 29. August 2020
Dobrý den,
je možné tuto láhev umýt i v myčce? Nechtěla bych přijít o symbol květu života. Děkuji.
Ing. Petra Vašková odpověděl:
product specialist, holistic nutrition consultant
Dobrý den, paní Illner,

pokud ji budete dávat pravidelně do myčky, symbol květu života postupně vymizí. Doporučujeme tedy klasické mytí.

V případě dalších dotazů jsem k dispozici na 732 690 885 nebo petra.v@vitalvibe.cz.
s přáním pěkného dne,
Petra

Anet Krausová 16. August 2019
Dobrý den, chtěla bych se zeptat, zda opět budete mít v nabídce skleněnou láhev s květem života i ve větším provedení (tuším kolem 0,8 litru)?
Ing. Petra Vašková odpověděl:
product specialist, holistic nutrition consultant
Dobrý den, paní Krausová,

o skleněné lahvi ve větším provedení se debatuje. Bohužel po ní není zatím taková poptávka, aby se vyplatila vyrábět. O případném znovuuvedení do sortimentu bych Vás informovala.

S pozdravem, Petra
Maria 17. October 2017
Dobrý den, v prvé řadě chci poděkovat za zodpovídání otázek, funguje to příjemně a zřetelně. Má dnešní otázka (mám teprve druhou :)), nebudu se ptát příliš často) se týče láhve s květem života. Dnes mi přišla, je krásná, teď prakticky: a. uzávěr je trochu cítit, podobně jako guma. Čím se to dá odstranit a nakolik materiál přijímá chutě a vůně? b. Chci do láhve dávat i ovocné a zeleninové šťávy, snad je tento PTE odolný vůči nim? Mám velikost 0,3 l, což je těsně po okraj a těsně na víčko. c. Víčko se sundává (tedy pro mne, nejsem svalový silák) docela těžce. Možná máte tipy, jak to funguje jednodušeji? Děkuji a zdravím Vás, Maria
Michaela Ptáčková odpověděl:
Krásný den, Mario,

klidně se ptejte, od toho jsme tu! :)

a. Stačí ho umýt eko jarem, zápach časem úplně zmizí. Co se týče přijímání pachů, já do lahve dávám vodu s esenciálními oleji, nejčastěji citrusovými, a pokud láhev řádně vymyji, nejsou cítit.
b. Se šťávami to bude tipuji podobné. Uzávěr je vůči nim odolný, stačí řádně umývat.
c. Víčko se po pár otevřeních "vychodí", zvládají to pak i tříleté děti.

S pozdravem Michaela
Rybníčková 17. September 2017
Dobrý den,

logo Vaší firmy na sklenici je samolepka, která se dá odlepit či ne? Nechci lahev s logem firmy. Děkuji, Rybníčková
Michaela Ptáčková odpověděl:
Krásný den, paní Rybníčková,

nejedná se o samolepku, je tam natrvalo stejně jako symbol květu života.

S pozdravem Michaela
Zuzana 15. June 2017
Dobrý den,

je možné do láhve lít i horkou vodu / čaj?

Děkuji
Eva Dudíková odpověděl:
Dobrý den, ano, do láhve si můžete nalít i horkou vodu.
S pozdravem
Eva, Vitalvibe
Martina 29. March 2017
Dobrý den, pokud budu lahev nosit v kabelce, bude víčko dostatečně těsnit ... abych neměla v kabelce potopu? :o) Děkuji předem za odpověď. Martina
Sandra Zlatkovská odpověděl:
Krásný den Marti,

při důkladněm uzavření lahev těsní velmi dobře. Je potřeba přitlačit, aby víčko dosedlo (není šroubovací). Raději si před vložením do kabelky těsnost a zdali neteče zkontrolujte :)

S pozdravem,
Sandra Vitalvibe
Leoš 26. March 2017
Dobrý den, chtěl bych se zeptat na váš názor týkající se výroby mandlového mléka. Z různých zdrojů jsem se dočetl, že někdo používá filtrovanou vodu, někdo radí vodu po namočení vylít a na mixování použít novou, někdo mixuje s vodou, ve které byly mandle namočené. Děkuji za váš názor.
Michaela Ptáčková odpověděl:
Krásný den, Leoši,

většinou se doporučuje vodu slít a aktivované mandle rozmixovat s novou vodou. Samozřejmě pramenitá nebo filtrovaná voda je nejlepší, ale kohoutková je dle mého názoru taky fajn, zvláště pokud ji na minutku přelijete do láhve s květem života https://www.vitalvibe.eu/cs/kuchynske-vybaveni/656-lahev-s-kvetem-zivota.html?search_query_product=l%C3%A1hev#/mnozstvi-800_ml .

S pozdravem Michaela
Miroslav Žid 19. August 2016
Dobrý den,
chtěl jsem se zepat na dvě věci k Vaší zdravé lahvi. Dívám se, že víčko není na závit. Jak dobře těsní? A druhá věc, jak vysoké jsou jednotlivé sklenice 500ml a 800ml? Děkuji
Sandra Zlatkovská odpověděl:
Krásný den Miroslave,
máte pravdu, víčko není na závit - je těsnící. Při důkladném uzavření víčka ale těsní perfektně. Vičko je vyrobeno ze zdravotně nezávadného termoplastu, bez Bisfenolů, alergenů a ftalátů. Rozměry 800 ml lahve jsou následující: výška: 23 cm, průměr: 9 cm. Rozměry 500 ml lahve: výška: 19 cm, průměr: 7,8 cm.
Sandra Vitalvibe
Váš dotaz byl úspěšně odeslán našemu týmu. Děkujeme za otázku!