Code:
Manufacturer: KÄÄPÄ Mushrooms
Quantity: 50 ml
Reviews: (0×)
Availability: Out of stock Out of stock (Try alternative products)
We apologize for the unavailability. Estimated availability is 1.1.1970. We can send you email when we get goods in stock.

We tested
"I study traditional Chinese medicine. A shiitake is characterize like a mushroom of sweet nature that I use to strengthen the function of the spleen and blood."
Need help?
Customer service: (+420) 608 984 825
When ordering over 74,64 €
Free shipping
From autumn to spring - and in fact at any time. In times of sneezing, sniffling and similar afflictions, the functional shiitake mushroom can be your good friend. It's not for nothing that the ancient Chinese and Japanese used the so-called "queen among mushrooms" for a boost in situations where the immune system was struggling with a big "dard" from the outside... Try it too. You will see!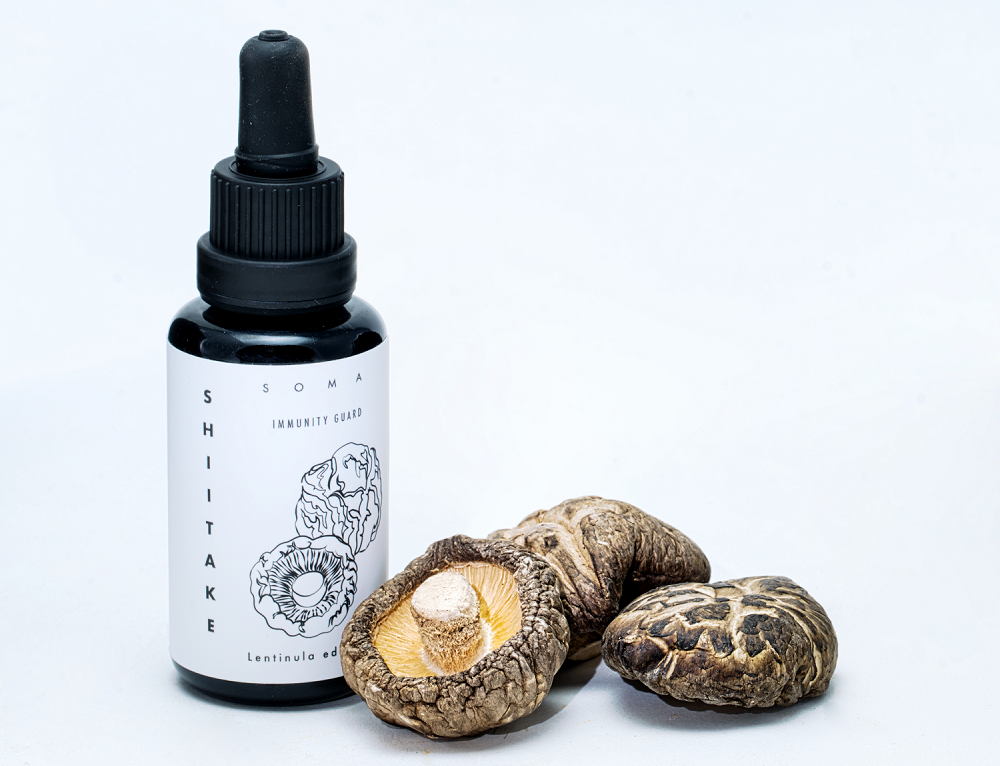 Shiitake or edible mushroom (Lentinula edodes) is a medicinal mushroom native to Southeast Asia. It has earned the aforementioned nickname "the queen of mushrooms" or "the fragrant mushroom" for its premium delicious taste. It is particularly popular in Asian cuisine.
This woody, scaly, chorizoid fungus grows on the trunks of deciduous trees. Shiitake is most commonly cultivated and used for medicinal purposes in Japan, where its beneficial effects have been appreciated for several millennia.
What are the most important benefits of shiitake?
It contributes to the immunological defence of the body
Contributes to the regulation of blood pressure
What makes functional mushroom tinctures great?
They are versatile helpers during the recovery process
They are beneficial when energy and vitality need to be boosted
They help during challenging times
Strengthen the body overall

Beneficial substances contained in shiitake
The mushroom contains a whole host of important biologically active substances that make it very beneficial for immunity. It is rich in polysaccharides, especially beta-glucans, which are able to find just the place in the human immune system where cells need help to function properly. Thanks to its beta-glucan content, shiitake also has beneficial effects on blood cholesterol levels.
Shiitake contains many essential amino acids (in a much better ratio than milk, soybeans or meat), as well as vitamins, especially vitamin D2 and B vitamins.
As an adaptogen, this functional mushroom harmonises the body and helps to bring it back into balance in times of physical or mental overload.
Traditional uses of the "fragrant mushroom"
The Shiitake mushroom has been used literally as an elixir of life by physicians in the imperial courts of Japan and China since ancient times. It was administered to boost immunity and increase vitality in patients with common infections as well as to support more serious health conditions. It is not only in good faith, but also based on experience that this "queen among mushrooms" will help.
The shiitake mushroom has also been used by people dealing with blood pressure, blood sugar or cholesterol problems since time immemorial. Moreover, it is said that shiitake mushrooms are good for happy liver.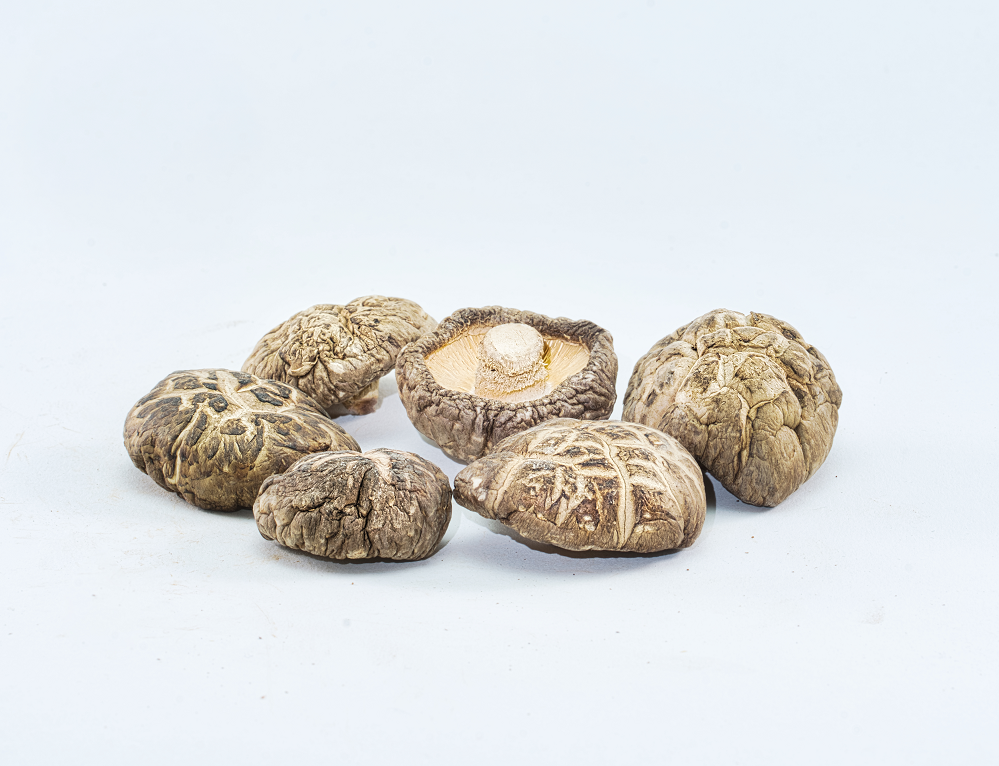 Where does our shiitake come from
This shiitake is grown on an outdoor farm in Karjalohja, Finland, using traditional Japanese, 1000-year-old techniques. The gentle process ensures the production of mushroom fruits of the highest possible quality. The process is such that the birch logs are inoculated in spring and the following year they are already colonised by shiitake. High-quality Japanese strains of this fungus are used for cultivation.
The important thing about KÄÄPÄ Mushrooms' fungal tinctures is that they contain only the fruiting bodies, not the mycelium. By preserving the root network and processing only the above-ground part of the mushroom, it is ensured that the extract contains all the important compounds that may be missing in the roots. Although mycelium can be cultured under laboratory conditions and subsequently declared as mushrooms, some mushroom products obtained in this way tend to be poorer in active substances.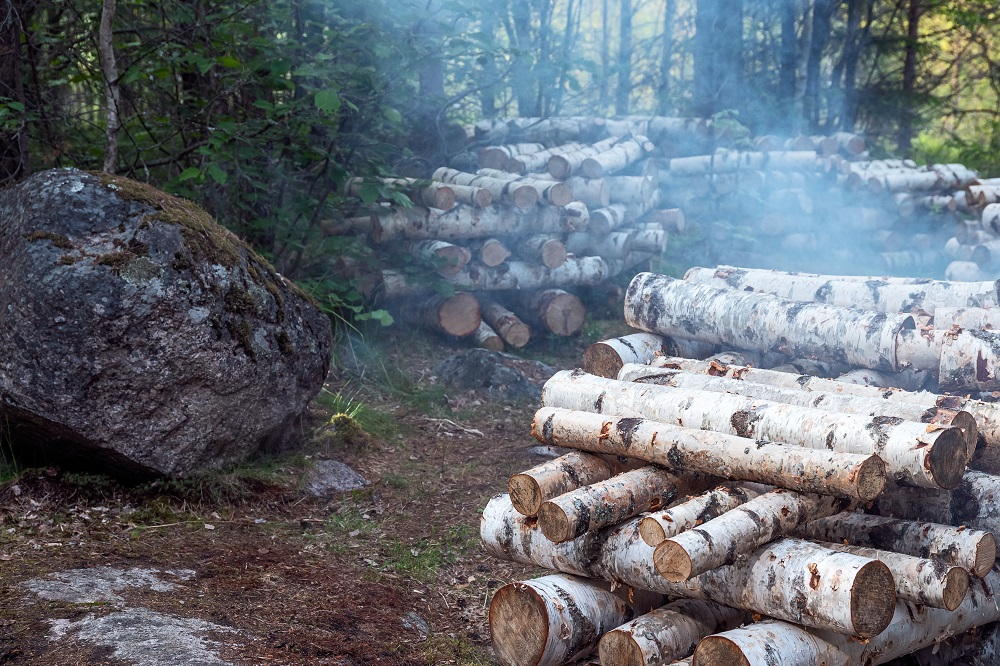 Unique extraction technology
KÄÄPÄ Mushrooms tinctures are processed using a revolutionary method of ultrasonic assisted extraction - UAE (Ultrasonic Assisted Extraction). This process is very clean and gentle, while increasing the yield of precious compounds from mushrooms many times over.
The ground fruiting bodies of the medicinal mushrooms are loaded into the ultrasonic extraction device. The ultrasonic waves help to break down the chitin cell wall in the mushrooms and release precious compounds that would otherwise be indigestible to our body.
Only liquid extraction reagents are used for double extraction: purified spring water together with hot alcohol. This extraction process yields the maximum amount of active substances.
The UAE method ensures that each bottle of tincture is highly potent, with all the beneficial substances in an easily digestible form without residual chemicals.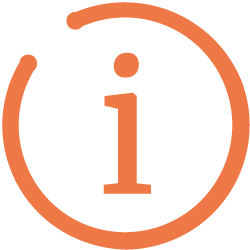 Tincture or instant drink with medicinal mushrooms?
Our range includes mushroom tinctures from KÄÄPÄ Mushrooms and high quality instant drinks from Four Sigmatic. What is the difference between them?
All of the mushroom products we sell are high quality and as bioavailable as possible. The active ingredients in them are extracted using a double extraction method.
KÄÄPÄ Mushrooms tinctures more closely resemble a classic dietary supplement. It is purely a mushroom extract, the amount of which you dose yourself according to your needs using a dropper.
Four Sigmatic drinks contain, in addition to medicinal mushrooms, other synergistic adaptogenic herbs or superfoods. Their advantage is their great taste and high concentration of the active ingredient. However, you will find a predetermined number of sachets, i.e. doses, in one box.
Read more
Dosage:
Always start with smaller doses and gradually increase.
The recommended maximum daily dose is 2 ml.
You can take alone or add to water, coffee or tea.
Because our extracts are potent, we recommend a weekly break every 3 months.
1 ml = 25 - 26 drops.
For a 50 ml pack = 1 ml maximum pipette fill.
For 30 ml pack = 0.6 ml maximum pipette fill.
Ingredients:
Organic Shiitake mushroom extract (Lentinula edodes), water and alcohol (25% extract).
1000mg of extract in 1 dose (2ml).
Storage:
Keep out of reach of children. Store in a cool, dark and dry place.
Warning:
Not a significant source of energy, carbohydrate, protein or fat.
Do not exceed the recommended daily allowance. It is not a substitute for a varied diet. Not intended for children under 3 years of age, pregnant and lactating women.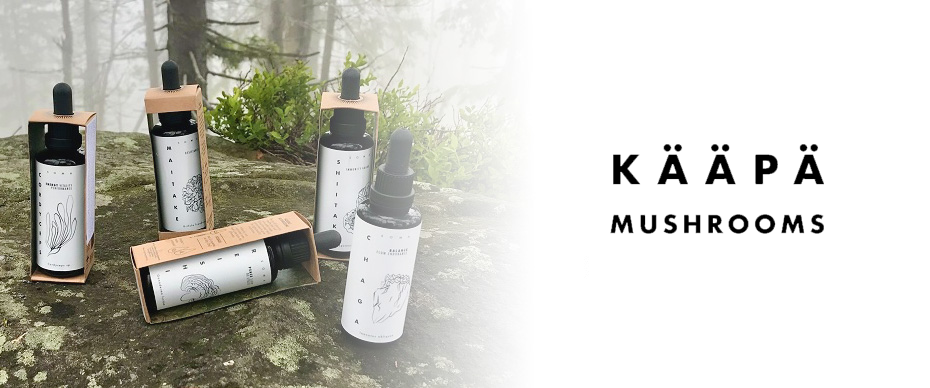 Why did we choose KÄÄPÄ Mushrooms?
KÄÄPÄ Mushrooms' mission is to improve the well-being of people and forests. And we have to admit that these Finnish medicinal mushroom specialists really take their work seriously!
They produce these mushrooms using strictly organic methods on forest mushroom farms in northern Finland and Lapland. Here, they are mainly grown on birch trunks in pristine, unpolluted nature. This method is more time-consuming because the birch trees take longer to bear fruit. However, the mushroom extracts are much more potent thanks to the patience invested.
Why is this location advantageous? It has been found that the further north the mushrooms grow, the more medicinal compounds they contain. Scandinavia's long and harsh winters force the plants and mushrooms to make the most of the short summer to create maximum active compounds.
KÄÄPÄ Mushrooms' production is certified organic by the EU. All products are tested in third-party laboratories for the presence of heavy metals and other toxins.
Data sheet
| | |
| --- | --- |
| Form: | Liquid |
| Country of Origin: | Finland |
| Raw: | No |
| Vegan: | Yes |
| Gluten-Free: | Yes |
| Organic | Yes |
Selection of questions from Counselling
You can ask a question here and our experts will try to answer it.
Váš dotaz byl úspěšně odeslán našemu týmu. Děkujeme za otázku!
We're sorry we can't share with you
all the information about this product.
Various EU laws and regulations severely limit the extent to which we (and all other food business operators) can communicate the health benefits that these products offer to people.
Our long-standing customers are already intimately familiar with these foods, and they keep coming back to us for them. We also ask you to do your own research. You may discover much more about the potential benefits of these gifts of nature for your health...

John Noah
Founder of Vitalvibe