Code: 1373
Manufacturer: Young Living
Quantity: 114 g
Reviews: (0×)
Availability: In stock More than 5 pieces in stock
We apologize for the unavailability. Estimated availability is 1.1.1970. We can send you email when we get goods in stock.
Need help?
Customer service: (+420) 608 984 825
When ordering over 74,64 €
Free shipping
KidScents Slique children's toothpaste contains a blend of Thieves® and Slique™ essential oils to gently clean and protect teeth. This safe yet effective blend promotes healthy teeth without the use of fluoride, synthetic colors, artificial flavors and preservatives.
Key Benefits
Creates an alkaline environment in the mouth that is unfavorable to bacteria.
Helps maintain healthy gums and strong teeth.
It has a refreshing mint flavour and contains substances that promote oral hygiene.
The overall formulation meets the stringent requirements of world markets.
A 100% natural toothpaste that contains no artificial or genetically modified ingredients.
Use: Apply a pea-sized amount of paste to your toothbrush and brush as usual, then rinse your mouth.
Ingredients: Water, calcium carbonate, coconut oil, baking soda, vegetable glycerin, xylitol, xanthan gum, grapefruit essential oil*, steviol glycoside sweetener from stevia, mandarin essential oil*, spearmint essential oil*, lemon essential oil*, lecithin, ocotea essential oil*, clove essential oil*, cinnamon bark essential oil*, eucalyptus essential oil*, rosemary essential oil*.
*100% therapeutic grade essential oil
Data sheet
| | |
| --- | --- |
| Weight including packaging | 114 g |
| Form: | Paste |
| Country of Origin: | USA |
Related articles and recipes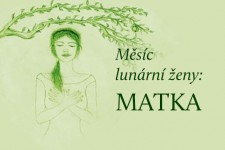 The noon is from time immemorial associated with magic and miracles and those exactly happen in woman´s body during this phase. The aspect of reckless virgin, we described in the previous article is followed by the archetype of caring mother.
Selection of questions from Counselling
You can ask a question here and our experts will try to answer it.
Váš dotaz byl úspěšně odeslán našemu týmu. Děkujeme za otázku!