Code: 1271
Manufacturer: Vitalvibe
Quantity: 200 g
Reviews: (0×)
Availability: In stock More than 5 pieces in stock (Try alternative products)
We apologize for the unavailability. Estimated availability is 1.1.1970. We can send you email when we get goods in stock.

We tested
"I started with young barley in many years ago. I have trained well the sence when my body is calling directly for this green food. It's typically early spring and during summer. Young barley noticeably supports the quality of regeneration which helps me during sport or different type of stress, cope situations with energy, full attention and grace."
Main product features
premium quality and taste, BIO and RAW
tested for heavy metals, microorganisms and residual pesticides
perfect for detoxification and de-acidification
excellent antioxidant
replenishes vitamins and micronutrients
support proper functioning of immunity
When ordering over 74,64 €
Free shipping
Need help?
Customer service: (+420) 608 984 825
Recharge your body with the energy of fresh shoots. This super-nutritious plant, harvested just before flowering, carries a wealth of valuable vitamins, antioxidants, enzymes and other biologically active substances. The best of fertile soil, sunshine, clean water and mountain air.
Vitalvibe Green Barley is a RAW dried juice full of active ingredients. It is easily digestible and well absorbed by the body. It carries the Organic certificate: we guarantee its top quality and absolute safety - we regularly test it for hazardous substances.
And where does its power lie? This green elixir is excellent for detoxification and overall strengthening of the body. It replenishes nutrients where they are lacking in the natural diet.
WHY USE young barley
Green barley is rich in vitamins, minerals and other valuable micronutrients. Today's diet is often poor in fresh fruits and vegetables and lacks enough truly nutritious substances. Young barley helps supplement what we should get from a natural diet to feel generally fit.
It has a positive effect on healthy blood formation due to its high content of the green pigment chlorophyll, which is structurally similar to human haemoglobin (red blood pigment). Read more about the benefits of chlorophyll in green foods.
Chlorophyll is a green dye that allows plants to use the sun's rays for nutrition. Interestingly, the chlorophyll molecule is very similar to the red blood pigment hemoglobin. The difference is that green chlorophyll has a magnesium atom bound in the centre of the molecule, whereas in haemoglobin it is an iron atom. For this reason, chlorophyll can promote proper blood formation. Perhaps this is also why it has traditionally been used to aid in tissue healing. Another of its natural properties is that it can bind molecules of toxic substances, such as heavy metals present in the intestine, to its centre.
Due to its high vitamin C content, it contributes to the normal function of the immune system.
Thanks to its high vitamin C content, it helps to protect cells from oxidative stress.
Thanks to the B vitamins (B6 and B9), it contributes to the maintenance of normal mental activity and to the reduction of fatigue and exhaustion.
In particular, thanks to its vitamin C content, it contributes to the formation of collagen and thus benefits skin health.
The story of our barley
Young barley, or Hordeum, comes from the pristine nature of Utah. Our suppliers here grow it on organic farms located in a mountainous landscape whose soil was once seabed.em. It is therefore still rich in minerals and trace elements, which the plants take from it to their heart's content. The cooler weather allows them to grow more slowly with high absorption and storage of nutrients.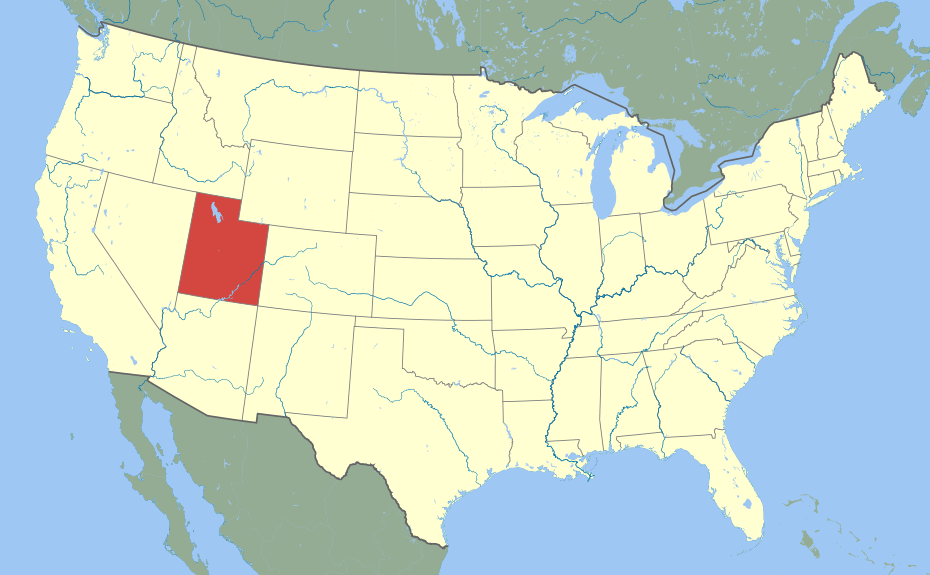 Thanks to a careful work schedule, the young shoots are harvested at the exact time when they contain the maximum nutrients. This is before they flower. As soon as the plant starts to flower, the nutrients are already being used for seed production. Another advantage of harvesting the grain before flowering is the absence of gluten, which is formed later in the plant. The juice from young barley is thus 100% gluten-free.

The harvested leaves are rinsed and juiced by the farmers. The indigestible fibre is separated away. The resulting juice is then cooled and vacuum dried. In this way, the content of all enzymes, vitamins, minerals and other substances beneficial to the body is preserved. No auxiliary agents, additives or other chemicals are used during the entire processing. The powder is thus naturally green and has the same properties as freshly squeezed juice.

Beneficial substances hidden in barley
1. Rich source of chlorophyll
2. Rich in vitamins
3. Wide spectrum of minerals
4. Beta carotene
5. Essential amino acids
6. Active enzymes
How to use barley
Mix the recommended daily dose with water, smoothie or juice. Shake in a shaker or blend.
Consumption is ideal in the morning, when the digestive tract is empty and ready for absorption of the enzymes, which can then have beneficial effects during the day. If green foods are taken with other foods, these enzymes will be used up preferentially in the digestive processes.
Recommended dosage
Adults: 1-2 aligned teaspoons (1.5-3 g) 2-3 times a day on an empty stomach
Children from 3 years of age half a teaspoon 1 × daily
More inspiration how you can enjoy our green barley:
You should take care in the following cases
We don't recommend taking at the same time as other dietary supplements or medications, as green foods can reduce their absorption.
If you are taking long-term medication, we recommend consulting a doctor or pharmacist about taking young barley.
It is not intended for children under 3 years of age, pregnant and lactating women.
Other information
Ingredients: 100% organic young barley juice
Nutritional values
in 1 serving: 2 teaspoons (3 g)
Energy value
41 kJ/ 7 kcal
Fats
0,12 g

of which saturated

0,05 g
Carbohydrates
1,2 g
of which sugars
0,7 g
Fibre
0,2 g
Protein
0,85 g
Salt**
0,04 g
Calcium
17.5 mg (2.2%)*
Iron
0.4 mg (2.8%)*
Magnesium
11.9 mg (1.6%)*
Vitamin C
13.7 mg

(17.1%)*

Vitamin B6/Thiamine
0.5 mg (38.1%)*
Folic acid
28.4

µg

(14.2%)*

Beta-carotene
0.04 mg (0.5%)*
Chlorophyll
9 mg
* Reference intake values
** in the form of naturally occurring sodium
>Dietary supplement, not to be used as a substitute for a varied diet. Do not exceed the recommended daily dosage. Keep out of reach of children. Not intended for children under 3 years of age, pregnant and lactating women.

Data sheet
| | |
| --- | --- |
| Weight including packaging | 300 g |
| Form: | Powder |
| Quantity | 200 g |
| Country of Origin: | Utah (USA) |
| Raw: | Yes |
| Vegan: | Yes |
| USDA Organic: | Yes |
| Gluten-Free: | Yes |
| Organic | Yes |
Related articles and recipes
Selection of questions from Counselling
You can ask a question here and our experts will try to answer it.
Jana 14. January 2021
Dobry den, chtěla jsem se zeptat na vaše doporučení pri diagnóze syndrom drazdiveho tracniku a dalších zazivaich potížích, prosím?

Ing. Petra Vašková odpověděl:
product specialist, holistic nutrition consultant
Dobrý den, Jani,

neexistuje snad jediný orgán, na kterém by se neprojevoval psychický stav, u dráždivé tračníku to platí dvojnásob. Dále může být vyvolán určitým typem jídla, hormonálními změnami, špatným zastoupením střevních bakterií aj. Doporučila bych v prvé řadě upravit stravu tak, aby se v ní vyskytovaly opravdu jen potraviny, které jsou bohaté na živiny a minimálně průmyslově zpracované a zároveň poslouchat tělo a pokud se po nějakém jídle (potravině) necítíte dobře, zkusit ji na měsíc vyloučit a zjišťovat, jestli není příčinou. Z našich doplňků by Vám mohl pomoci mladý ječmen (nebo mladá pšenice) a probiotika (Her Biotics/ Body Biotics).

V případě dalších dotazů jsem k dispozici na 732 690 885 nebo petra.v@vitalvibe.cz.
Přeji pěkný den,
s pozdravem,
Petra

Blažena 19. November 2019
Dobrý den, co doporučíte na poporodní anemii, zatím bylo naordinováno železo v tbb,díky za odpověď

Ing. Petra Vašková odpověděl:
product specialist, holistic nutrition consultant
Dobrý den, paní Blaženo,

V prvé řadě je ideální užívat tb železa na lačno, kdy je vstřebatelnost nejvyšší. Doporučuji pak zařadit do stravy (vždy alespoň s 2h odstupem) potraviny bohaté na železo, jako jsou quinoa, sezamová semínka, červená čočka, listová zelenina i sušené ovoce (v případě že se nestravujete vegansky/vegetariánsky, tak jsou dobrými zdroji farmářské/bio maso a vejce, příp. mořské ryby). V průběhu léčby perorálně podávaným železem se u Vás mohou vyskytnout nejrůznější problémy GI traktu, jako jsou zácpa, dyskomfort a průjmy. Předpokládám že kojíte, tudíž bych Vám doporučila např. mladý ječmen, který je v tomto období bezpečný. Mladý ječmen obsahuje chlorofyl, který je svou strukturou velmi podobný našemu krevnímu barvivu hemoglobinu, nacházejícího se v červ. krvinkách a umožňující přenos kyslíku. Právě tato strukturní podobnost je důvodem, proč konzumace zelených potravin je přínosná při léčbě anémie. Po úpravě stravy a případném doplnění o mladý ječmen doporučuji hodnoty železa hlídat prostřednictvím pravidelných krevních testů. Stejně jako jiné minerály a vitamíny, i železo má své limity.

V případě dalších dotazů jsem Vám k dispozici na petra.v@vitalvibe.cz

S přáním pěkného dne,
Petra

Lydka 26. August 2018
Dobrý den, užívám od vás střídavě Elite Green protein a Vitamineral Earth. Nyní se snažíme s manželem otěhotnět, resp. možná už těhotná jsem, tak jsem se chtěla zeptat, zda s užíváním můžu pokračovat nebo raději vynechat. Ráda bych měla v těhotenství dostatek vitamínů a minerálů, budu vděčná, pokud mi nějaký přípravek doporučíte.Předem děkuji a přeji hezký den. Lydie Musilová

Lenka Sobková odpověděl:
Dobrý den, Lydie,

je moc prima, že se na těhotenství připravujete takhle "zeleně" :)

Vitamineral Earth bych v těhotenství určitě nepoužívala, je to dosti silná směs bylin. A z nich ne všechny jsou v těhotenství úplně vhodné. Elite green protein bych spíš vyměnila za jiný zelený přípravek. Pokud je žena zvyklá už před těhotenstvím zelené produkty konzumovat, není problém ani v těhotenství užívat třeba chlorellu nebo zelený ječmen (samozřejmě v přiměřeném množství).

První trimestr těhotenství neklade na stravu o moc větší nároky, než stav "netěhotné" ženy. Základem je samozřejmě kvalitní a pestrá (!) strava. K ní můžete doplňovat, co by vám případně chybělo. Nejčastěji je to dostatek kvalitních bílkovin, zvláště u vegetatriánek nebo veganek. Spousta žen také v těhotenství přestává jíst maso a mléčné výrobky, protože jim prostě přestanou chutnat. V takovém případě je opravdu důležité doplňovat proteiny z některého z doplňků stravy .
V našem eshopu najedete kvalitní přírodní proteiny z čistě rostlinných zdrojů: https://www.vitalvibe.eu/cs/14-prirodni-proteiny

Dalším velkým tématem jsou potom vitamíny a minerály. Pokud máte opravdu kvalitní a pestrou stravu, dokážete pokrýt nároky těla i jen z ní. První trimestr klade nároky hlavně na příjem kyseliny listové. Tady většinou ženy sáhnou po některém z doplňků stravy. Skvělým pomocníkem tady je lahůdkové droždí, které obsahuje celé spektrum vitamínů B ve vyváženém množství.
https://www.vitalvibe.eu/cs/vitaminy-a-mineraly/728-lahudkove-drozdi-s-b12.html

Věřím, že po vaší přípravě i samotné těhotenství bude probíhat harmonicky.

Pokud byste měla jakýkoli další dotaz, napište nám - sem do poradny, nebo přímo na můj email lenka.s@vitalvibe.cz

Přeji vám krásný den :)

Mgr. Lenka Sobková
Simona 19. May 2017
Dobry den, chtela jsem se zeptat, zda tento mlady jecmen muze vyuzivat i tehotna zena. Popripade jake davkovani zvolit. Dekuji za odpoved

Michaela Ptáčková odpověděl:
Dobrý den, Simono, ano,



dle našich zkušeností je vhodný i pro těhotné a zvláště pak kojící matky. Dávkujte např. lžičku až lžíci 1-2x denně dle chuti.



S pozdravem Michaela
Karolína Bujáková 16. April 2016
Dobrý den,

měla jsem od Vás zakoupený vitamineral green tabletky, který jsem právě doužívala a teď se rozhoduji, jestli si zakoupit zelený ječmen ( strašně mi totiž chutná jeho chut) nebo opět vitamineral green, ale prášek můžu se zeptat o porovnání těchto doplňků stravy? V čem je lepší jeden a v čem zase druhý atd.? Děkuji moc

Hezký den, Karolína

Michaela Ptáčková odpověděl:
Krásný den, Karolíno, Vitamineral Green je takový instantní salát a jeho chuť je tudíž úplně jiná, jsou v ní cítit i mořské řasy, které obsahuje. Navíc obsahuje trávící enzymy a probiotika. Mladý ječmen je jednodruhový a pro mě osobně chuťově příjemnější (nejchutnější je ale mladá pšenice, která je jemnější než ječmen :) ). Záleží tedy, na co máte více chuť. Pokud víte, že Vám jednodruhová šťáva chutná a nyní Vás oslovuje více, zvolila bych ji a k tomu vzorek Vitamineral Green na zkoušku.
Ivana 22. March 2016
Dobrý den,

chtěla jsem se zeptat na užívání mladého ječmene. Můžu si ho dát ráno do smoothie? Nebo se má (podobně jako chlorella) užívat s odstupem 2 hod. od jídla..?

Děkuji, Ivana

Michaela Ptáčková odpověděl:
Krásný den, Ivano, někdo preferuje užívání nalačno 15 minut před jídlem, aby se živiny vstřebaly co nejrychleji. Ve smoothie zase vyváží ovoce, aby nebylo tak kyselinotvorné a sníží se tím riziko pálení žáhy. Vyzkoušejte tedy sama, jaký způsob užívání je pro Vás nejlepší. Chlorellu mnoho lidí užívá ihned po jídle. Pokud se rozkouše nebo cucá, neutralizuje pH v ústech.
Hanka 25. February 2016
Dobrý den,
můžete mi prosím poradit, jakým způsobem se zelený ječmen v prášku podává dětem? Mám trošku obavy, že pokud ho pouze smíchám s vodou, nebude jim chutnat. Určitě ale existuje nějaký lepší způsob. Děkuji

Lukáš Vaníček odpověděl:
Dobrý den,
dá se to třeba zakamuflovat do čerstvého pomerančového džusu.
Sice bude mít zvláštní barvu, ale chuť bude stále pomerančová :-)
Vojtěch Man 4. January 2016
Dobrý den,
chtěl bych se zeptat jaké je dávkování, resp. jestli těch 200g je měsíční dávka (např. při užívání 2x denně).

Děkuji

V. Man

Michaela Ptáčková odpověděl:
Krásný den, Vojtěchu, záleží na množství, které si budete denně dopřávat, pokud standardně 2x denně 1,5 g, pak vystačí balení na 2 měsíce. Ideální je spotřebovat ho do 3 měsíců po otevření.
Katka 22. November 2015
Dobrý den, chci se zeptat, jestli je ječmen klinicky testovaný… :-)

Michaela Ptáčková odpověděl:
Krásný den, Katko, ano, každá šarže, která je k nám z USA dovezena, je ještě testována v ČR. Ručíme tedy za prvotřídní kvalitu.
Gabi 17. November 2015
Dobry den prosim Vas je jecmen balen ve skle? ci je to plast? Dekuji

Michaela Ptáčková odpověděl:
Krásný den, Gabi, je balený v plastové krabičce.
Jitka 13. October 2015
Dobrý den,
navazuji na dotaz paní Aleny ohledně výrobce mladého ječmen. Nějak nerozumím proč by jméno výrobce či dovozce mělo být tajné. Pokud jde o solidního výrobce, který nabízí kvalitní výrobky jistě se nemá čeho bát, naopak si rád udělá reklamu. Když si jdete koupit zboží do obchodu také vás zajímá kdo jej vyrábí tím spíš pokud se jedná o potraviny nebo produkty pro zdraví.
Děkuji za odpověď, Jitka

Michaela Ptáčková odpověděl:
Krásný den, Jitko, u našich výrobků vždy uvádíme zemi původu a naši dodavatelé jsou z valné většiny ekologičtí zemědělci. Mladý ječmen pochází z Utahu, USA. Každá šarže je řádně testována a na vyžádání poskytujeme tyto testy e-mailem. Surovinu si balíme pod svou značkou Vitalvibe a jak sama píšete, nemáme se čeho bát, naopak jsme hrdí na to, že náš ječmen je jeden z nejkvalitnějších na trhu, protože naším záměrem je poskytovat lidem přírodní potraviny pro zdravý a vědomý život. :)
Michaela 11. October 2015
Dobrý den, mám zakoupený Váš mladý ječmen. Nepoužívala jsem ho pravidelně a bohužel se mi z něj vytvořily hrudky, které se už téměř nedají rozpustit ve studené vodě. Do horké vody jsem ho dávat nechtěla vzhledem ke ztrátě vitaminů a živin. Máte, prosím, nějaký tip, jak bych ho mohla zpracovat, nerada bych ho vyhazovala. :-)Děkuji předem za odpověď!

Michaela Ptáčková odpověděl:
Krásný den, Michaelo, zkuste zavřenou krabičku několikrát protřepat, to většinou pomůže. Jinak ho můžete klasicky přidat do smoothie a rozmixovat.
Alena 22. July 2015
Dobrý den, zajímalo by mě u ječmene, jak se konkrétně jmenuje výrobce. Děkuji za odpověď. Alena

Michaela Ptáčková odpověděl:
Krásný den, Aleno, mladý ječmen pochází z ekologické produkce USA, stát Utah. Jméno dodavatele je interní informace, mohu Vám ale sdělit, že tato oblast je velmi oblíbená pro svou čistou a výživnou půdu a především kvalitu zpracování. Firmy z celého světa mají mladý ječmen či pšenici odsud stejně jako my.
Váš dotaz byl úspěšně odeslán našemu týmu. Děkujeme za otázku!
We're sorry we can't share with you
all the information about this product.
Various EU laws and regulations severely limit the extent to which we (and all other food business operators) can communicate the health benefits that these products offer to people.
Our long-standing customers are already intimately familiar with these foods, and they keep coming back to us for them. We also ask you to do your own research. You may discover much more about the potential benefits of these gifts of nature for your health...

John Noah
Founder of Vitalvibe