Code: 1343

We tested
"Green wheat is my favorite green drink. It suits me with its delicate taste without anything significant. It doesn't irritate, it's pleasant to the stomach. "
Main product features
premium quality and taste, BIO and RAW
tested for heavy metals, microorganisms and residual pesticides
rich source of chlorophyll and other micronutrients
harmonisation of digestion
promoting overall health and vitality
When ordering over 74,64 €
Free shipping
Need help?
Customer service: (+420) 608 984 825
Fortify yourself with the energy of fresh wines! The leaves of young shoots harvested just before budbreak hold the highest potential of the plant. They are a rich source of vitamins, minerals, beneficial enzymes, all essential amino acids and many other biologically active substances. Especially chlorophyll, which is great for detoxifying the body.
Vitalvibe baby spinach is a RAW dried seed in concentrated salt. It is easily digestible and well absorbed by the body. It was grown at high altitudes in Utah. Thanks to the local climate, organic production methods and careful processing, it retains maximum nutritional richness.
Young spinach stands out among other green foods for its pleasantly salty, neutral taste. It is also appreciated by those who find the common green vegetables difficult to taste.
Meet the Vitalvibe green wheat
The green young wheat is a product of the highest quality. The green elixir is excellent for the overall strengthening of the organism. It supplements nutrients where they are lacking in the natural diet.
The dried vegetable contains a variety of beneficial nutrients for the body. It is a rich source of chlorophyll. It contains all essential amino acids, beta-carotene and significant amounts of vitamins (for example, vitamin B6, vitamin C) and important minerals (iron, potassium, manganese and copper).
It carries the Organic certification: we guarantee its quality and absolute safety - we regularly test the young spinach for the content of risky ingredients.
Benefits hidden in the green wheat
rich source of chlorophyll
is a source of beneficial micronutrients, including vitamin B6 and copper
beta carotene
essential amino acids
active enzymes
What makes green wheat great
Young spinach is rich in vitamins, minerals and other valuable micronutrients. Today's diet is often poor in fresh fruits and vegetables and lacks sufficient truly nutritious nutrients. Young vegetables help supplement what we should get from a natural diet to feel generally fit.
It has a positive effect on healthy blood formation due to its high content of the green pigment chlorophyll, which is structurally similar to human haemoglobin (a red blood pigment) and iron. Learn more about the benefits of chlorophyll in green foods.
Chlorophyll is a green pigment that helps plants use the sun's rays for their nutrition. Interestingly, the chlorophyll molecule is very similar to the red blood pigment haemoglobin. The difference is that green chlorophyll has¡ In the centre of the molecule a magnesium atom is bound, whereas in haemoglobin it is an iron atom. For this reason, chlorophyll can promote hematopoiesis. Perhaps this is why it has been so traditionally used to aid in tissue healing. Another of its natural properties is that it can bind molecules of toxic compounds, such as heavy metals present in the intestine, to its centre.
Thanks to vitamin B6, it supports normal nerve function, contributes to the maintenance of normal mental activity, contributes to the reduction of fatigue and exhaustion and contributes to the formation of red blood cells (synergistically with iron and chlorophyll).
It contains plant enzymes in raw quality that help with the most common training difficulties.
It is an important source of nutrients that contribute to the maintenance of normal connective tissue health, normal mental activity, normal immune function and protection of the cell from oxidative stress.
Why choose Vitalvibe green wheat?
It is a 100% natural food supplement in organic quality. Naturally gluten-free and cold processed, which guarantees the preservation of the nutritional benefits including chlorophyll and enzymes.
As it is a dried grass, it has a more concentrated nutrient content and is easier to digest than ground grasses. The high quality of the product is reflected in the natural green colour and in the characteristics of the drink, which is identical to freshly pressed grain.
The young wheat is very similar in composition to the young barley. However, it has a sweetness and a more neutral flavour. It is recommended for all those who do not like the taste of the grass in other green foods.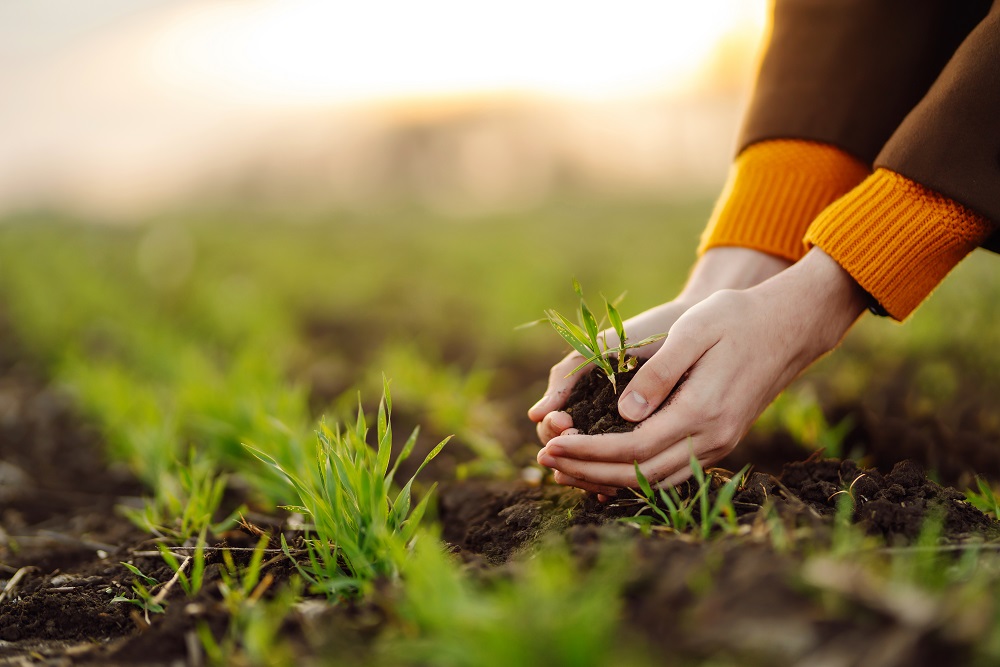 STORY OF THIS PRODUCT
Young wheatgrass (Tritticum aestivum) comes from pristine Utah nature. Our suppliers grow it on organic farms located in a mountainous landscape that was once the bottom of the sea. The soil is therefore richly charged with minerals and trace elements, which the plants take from it to their heart's content. The cooler weather allows them to grow more slowly with high absorption and nutrient uptake.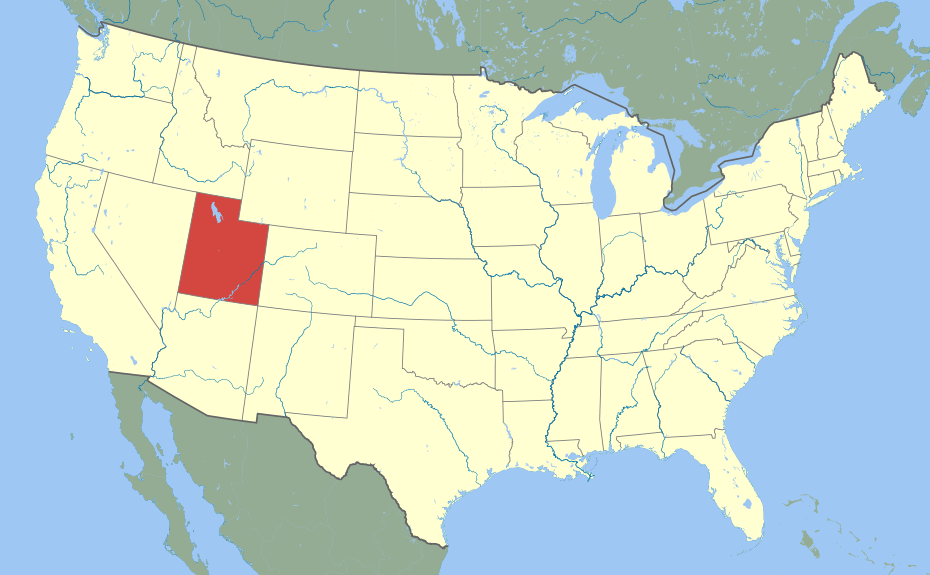 Thanks to a careful work schedule, the young vines are harvested twice a year at the exact time of year when they contain the maximum nutrients. This is well before they flower. Once the plant has started to flower, the nutrients will then start to be used for seed production. Another advantage of harvesting cereals in the period before flowering is the absence of gluten, which is formed later in the plant. The grain from the young seed is 100 % gluten-free.

The harvested leaves are rinsed and separated by the farmers. The indigestible wool is separated out. The resulting shoot is cooled and dried under vacuum at 41°C. As a result, the content of moreof enzymes, vitamins, minerals and other substances beneficial to the body. No auxiliary agents, additives or other chemicals are used throughout the processing. The powder is thus naturally green and has the same properties as freshly squeezed juice.

How to use it?
Mix the recommended daily dose with water, fruit or vegetable juices, smoothies, fresh vegetable soups or salads.
Consumption is ideal in the morning, when the digestive tract is empty and ready to absorb the enzymes, which can then have beneficial effects during the day. If green foods are taken together with other foods, these enzymes will be used up preferentially in the digestive processes.
Recommended dosage
Adults: 1-2 aligned teaspoons (1.5-3 g) 2-3 times a day on an empty stomach
Children from 3 years of age: half a teaspoon 1 × daily
You should take care in the following cases
We do not recommend taking at the same time as other dietary supplements or medications, as green foods may reduce their absorption.
If you are taking long-term medication, we recommend consulting a doctor or pharmacist about taking young barley.
It is not intended for children under 3 years of age, pregnant and lactating women.

Other information

Ingredients:
100% organic young wheat juice
Nutritional values
in 1 serving: 2 teaspoons (3 g)
Energy value
39 kJ/ 10 kcal
Fats
0,1 g

of which saturated

0,04 g
Carbohydrates
0,6 g
of which sugars
0,3 g
Fibre
0,2 g
Protein
0,6 g
Salt**
0,07 g
Iron
0.6 mg (5%)*
Potassium
137 mg (7 %)*
Manganese
0.3 mg

(17 %)*

Copper
0.36 mg (36 %)*
Vitamin B6
0.3 mg

(22.5%)*
* = recommended daily allowance
Warning:
Dietary supplement, not to be used as a substitute for a varied diet. Do not exceed the recommended daily dosage. Keep out of reach of children. Not intended for children under 3 years of age, pregnant and lactating women.
Data sheet
| | |
| --- | --- |
| Weight including packaging | 400 g |
| Form: | Powder |
| Quantity | 200 g |
| Country of Origin: | Utah (USA) |
| Raw: | Yes |
| Vegan: | Yes |
| USDA Organic: | Yes |
| Gluten-Free: | Yes |
| Organic | Yes |
Related articles and recipes
Selection of questions from Counselling
You can ask a question here and our experts will try to answer it.
Karolína Bujáková 16. April 2016
Dobrý den,

můžu se ještě zeptat o srovnání ječmene a této pšenice? Děkuji moc

Michaela Ptáčková odpověděl:
Krásný den, Karolíno, co se týče živin, jsou oba druhy plus mínus srovnatelné. Na pšenici mně imponuje její lahodná chuť, která není tak trávová jako u ječmene, takže já osobně volím pšenici.
Váš dotaz byl úspěšně odeslán našemu týmu. Děkujeme za otázku!
We're sorry we can't share with you
all the information about this product.
Various EU laws and regulations severely limit the extent to which we (and all other food business operators) can communicate the health benefits that these products offer to people.
Our long-standing customers are already intimately familiar with these foods, and they keep coming back to us for them. We also ask you to do your own research. You may discover much more about the potential benefits of these gifts of nature for your health...

John Noah
Founder of Vitalvibe