Code:
Manufacturer: Sunwarrior
Quantity: 225 g
Reviews: (1×)
Availability: In stock More than 5 pieces in stock (Try alternative products)
We apologize for the unavailability. Estimated availability is 1.1.1970. We can send you email when we get goods in stock.

We tested
"I add Ormus to the cold water in the summer. This shake doesn't only taste great and refreshing, but also gives me the energy for work and sport as well. "
Main product features
Perfect for getting started with green foods
Great taste
Contains a variety of prebiotics and probiotics
Comprehensive colon and digestive care
When ordering over 74,64 €
Free shipping
Need help?
Customer service: (+420) 608 984 825
Come to the detox with a great taste, get your nutrients from young plants!
Ormus is a green drink full of "supergreens", green foods rich in biologically active substances and phytonutrients. It is a balanced blend of dried juices from young shoots, combining the benefits of individual herbs, ground dried young shoots, probiotics and prebiotics.
The green shoots of alfalfa, young barley, young wheat, young oats and moringa hide the best potential of the freshly sprouted plant. Thanks to patented processing technology, green foods are highly digestible and all nutrients are perfectly bioavailable.
In the mint version, this fresh green drink also has a great sweet taste compared to conventional green foods and can therefore be recommended even to those who are just starting out with these natural treasures.
What makes Ormus Super Greens so great?
Thanks to a blend of juices from young grasses, probiotics, potent plant enzymes, fibre and ginger root , it harmonises and soothes digestion.
Thefibre and chlorophyll in the product help maintain a state of harmony in the digestive tract. Due to its high content of the green pigment chlorophyll, which is structurally similar to human haemoglobin (red blood pigment), it has a positive effect on healthy blood formation. Learn more about the benefits of chlorophyll in green foods.
Chlorophyll is a green dye that allows plants to use the sun's rays for their nutrition. Interestingly, the chlorophyll molecule closely resembles the red blood pigment. The difference is that green chlorophyll has a magnesium atom bound in the center of the molecule, whereas in hemoglobin it is an iron atom. For this reason, chlorophyll can promote proper blood formation. Perhaps this is also why it has traditionally been used to aid in tissue healing. Another of its natural properties is that it can bind other molecules in its centre, such as heavy metals present in the blood.
A probiotic culture is created during the manufacturing process by fermenting plant ingredients. This makes the green drink easily digestible and naturally supports a friendly intestinal flora that contributes to healthy digestion. This has an impact on the proper function of the immune system. Vice about the importance of microflora in the gut microbiome.
What is the gut microbiome?

There are millions of symbiotic microorganisms in our digestive tract. They have a major impact on our immunity, mood and overall health. Their correct composition and quantity is very important. Excessive consumption of alcohol, antibiotics, analgesics and other drugs, refined sugars and unhealthy foods can throw the balance out of balance, which can lead to allergies, skin problems, civilisation diseases and even psychological problems.
Young grass extracts contain antioxidant substances (vitamin C and vitamin A).
Young grasses are among the alkaline-forming foods. Ormus Super Greens is ideal for those seeking this type of diet.
The drink is rich in a variety of vitamins, minerals and trace elements. It will help you replenish your portion of nutrients when you can't get it from a serving of fresh vegetables. It nourishes at the cellular level with easily absorbed phytonutrients.
Scientific studies [1] have investigated the effect of young barley on maintaining good skin quality, better regeneration of the body, maintaining stable blood sugar levels and normal blood pressure.
Who and what is Ormus Super Greens good for?
For newcomers to detox, but also for experienced connoisseurs. It is a balanced complex blend of green grasses that has a mild and pleasant taste.
As a first aid for common digestive problems when it simply "doesn't digest well".
May help with troublesome skin.
It is suitable for those who have a low intake of fresh vegetables, to replenish vitamins, minerals and plant nutrients.
Enzymes, probiotics and prebiotics promote proper digestion and absorption of ingested nutrients. Ormus provides vitamin and mineral replenishment, so it is an aid in various one-sided diets where deficiencies of important substances for the body may occur.
Our tip: It is also great for travelling. For example, to prepare the digestive tract for unusual diets, oriental cuisine and so on. It will increase the resistance of digestion and serve as a source of nutrients when we do not have such a varied diet.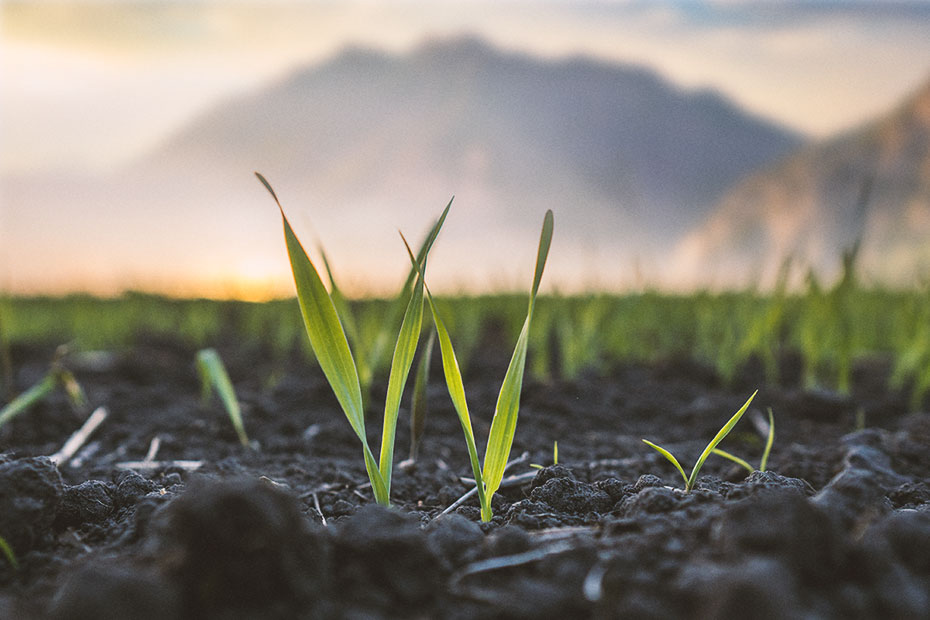 Where Ormus Super Greens comes from
The plants that make up Ormus Super Greens are grown in an ancient volcanic valley in southern Utah, untouched by civilization, on land that was once seabed. The fertile soil nourishes these green plants and enriches them with precious minerals such as platinum, gold, silver and other valuable trace elements that give the growing greens an extraordinary quality.
The story of the mystical "ormus" substance
"Ormus" is the name given to the monoatomic elements of gold, protected by nature in volcanic soil or where the sea bed once was. Ormus was called "food of the gods" by the ancient Egyptians. In their spiritual tradition it was recognized for its high vibrational properties and used to detoxify and nourish the pineal gland. Ancient Egyptians believed that ormus could heighten one's level of perception and enhance their connection to the divine.
Gentle processing technology
Ormus Super Greens is processed through a patented cold-drying process that preserves the maximum amount of phytonutrients and biologically active compounds. These are very sensitive to heat and could be destroyed by higher temperatures. By preserving these ingredients, Ormus Super Greens is a premium green superfood drink that is vibrant, raw and superbly bioavailable. The gentle manufacturing process preserves the delicate balance of essential amino acids, enzymes, vitamins and minerals.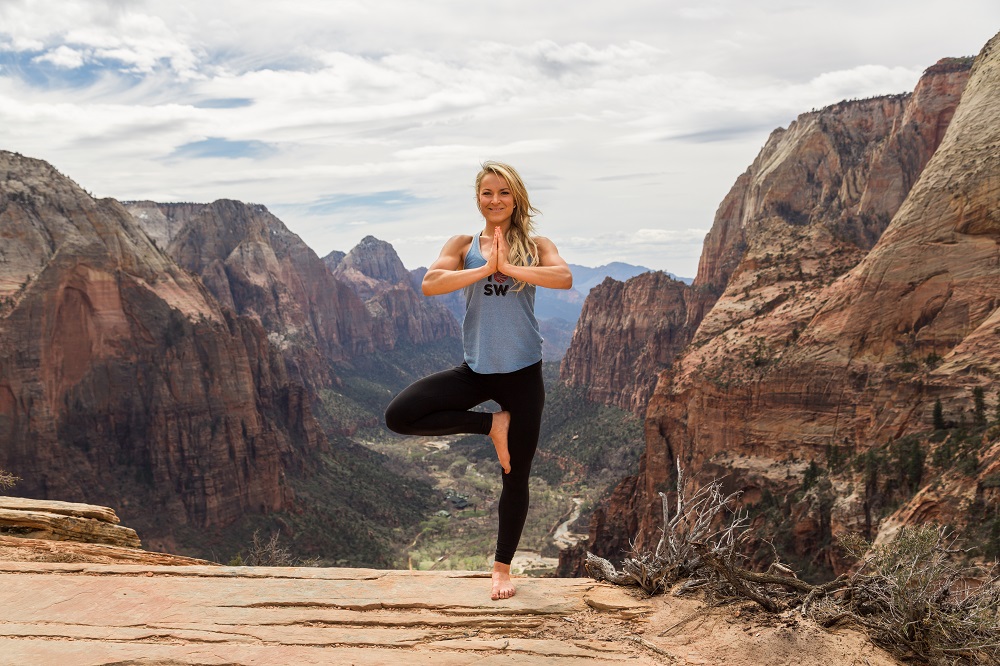 Why Ormus Super Greens?
The drink tastes great and has a perfectly balanced formula.

It contains a blend of extracts from many plants. Each herb has slightly different specific effects. Ormus combines all their advantages into one whole.

The young grasses can absorb substances from the soil. There is no guarantee that cheap 'green' herbs do not contain heavy metals or residual pesticides. Ormus Super Greens gives an absolute guarantee of product purity. On the contrary, thanks to the richness of the soil from which it comes, it also contains a lot of valuable minerals and trace elements.

Compared to conventional green drinks, it is enriched with probiotics and prebiotics produced by fermentation of green juices, which further enhance its beneficial effects.

Its composition consists of the dried juice of young leaves, which concentrates a greater amount of nutrients and is thus easily digestible. However, the full recommended daily dose of fibre must be supplemented from other sources.

The drink is packaged in recycled, BPA-free plastic.

Organic and Raw quality.

Free of GMOs, allergens, soy, gluten, added sugar, added additives (artificial preservatives, flavors, colors and solvents).

From RAW Juice, KETO friendly!
A vibrant cocktail of beneficial ingredients
1) Alfalfa (Tolice alfalfa)
Alfalfa is interesting as a plant in that it has a large root structure in proportion to its size, by which it can extract minerals from deep soil layers that may not be present in the surface layers. This makes alfalfa a very nutritious plant, rich in essential vitamins, minerals and various phytonutrients.
The effect of alfalfa on cholesterol levels has been investigated in scientific studies [2]. This is probably because it contains plant saponin compounds.
2) Young barley
Barley is remarkably rich in nutrients and full of vitamins such as vitamin A, B vitamins (thiamine, niacin, riboflavin and pyridoxine, and folate), vitamin C, vitamin E, and vitamin K. It also contains carotenoids and many other health benefits.

Young barley also contains one of nature's most amazing substances: chlorophyll.
3) Young wheat
Similar to young barley, it contains many vitamins, minerals, enzymes, antioxidants and valuable phytonutrients such as chlorophyll.
3) Young oats
Another cereal grass that provides concentrated vitamins, minerals and essential nutrients "wrapped" in tender young leaves. Oats are rich in over 70 revitalizing minerals.
4) Moringa
Moringa is a relatively newly discovered superfood. It is an extremely rich source of vitamins, minerals, essential fatty acids and a large number of beneficial phytonutrients, which is why it is called by many the "tree of life".
5) Ginger root
Ginger root has been used since time immemorial as a digestive aid. It brings relief from diarrhea and nausea. It contains the biologically active substance gingerol, which is particularly characterized by its antioxidant effects. According to some expert studies, it is also anti-inflammatory[3].
5) A mixture of probiotic strains
The probiotics used in our green foods are cultivated directly in the food itself during the production process, without any additional additions. This makes them well bioavailable for use in the process of building and nourishing the much needed natural flora and fauna of our digestive system.
More and more studies are showing that an imbalance and imbalance of bacteria in our digestive tract has an impact on our overall health and the eventual development of disease.
Probiotics support a healthy balance of gut bacteria and have been associated with a variety of health benefits.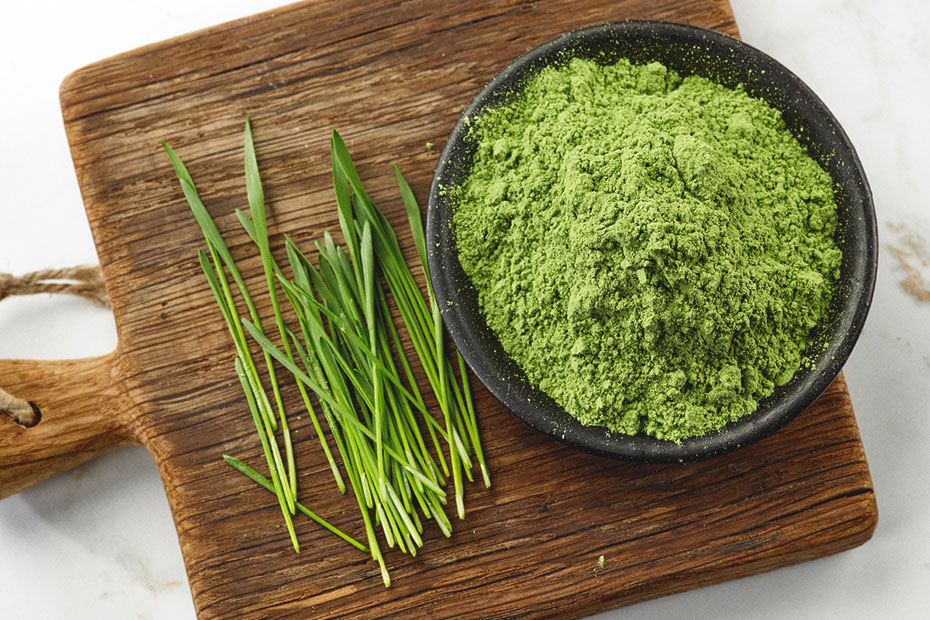 How to take Ormus Super Greens
Mix 1 scoop (5g) with at least 250ml of water or juice. Can also be added to your favourite smoothies.
Video
About the origin and processing of Ormus Greens ingredients
Greens and the concept of acidification
Help for non-veggie eaters
You may have noticed that in each video, Ormus Super Greens is packaged in a different box. Although it is still the same great drink from Sunwarrior, the packaging has evolved and now the product is enjoying a brand new coat.


Read more
| | | |
| --- | --- | --- |
| Nutritional values | per 100 g / in 100 g | per 1 serving (5 g) |
| Energy value | 1260 kJ/300 kcal | 63 kJ/15 kcal |
| Fats | 0 g | 0 g |
| of which saturated | 0 g | 0 g |
| Carbohydrates | 60 g | 3 g |
| of which sugars | 20 g | 1 g |
| Fibre | 40 g | 2 g |
| Protein | 20 g | 1 g |
| Salt** | 1 g | 0,05 g |
| Potassium | 3040 mg (152 %)* | 160mg (8%)* |
* reference intake values
** only in the form of naturally occurring sodium
Ingredients
Organic leaf blend (alfalfa, barley, wheat, moringa, oats), organic juice blend (alfalfa, barley, wheat, oats), organic mint flavour, organic ginger, organic steviol glycosides from stevia, probiotic blend (L-acidophilus, L-plantarum, L-casei, L-rhamnosus, B-lactis, L-salivarius, B-bifidum).

Storage
Store in a dark place at room temperature. Always close the container tightly after use.


Warning
Dietary supplement, not intended as a substitute for a varied diet. Do not exceed the recommended daily dosage. Keep out of reach of children. Not intended for children under 3 years of age.

_______________________________________
Expert sources of information:
[1] Zeng Y. et al. "Preventive and Therapeutic Role of Functional Ingredients of Barley Grass for Chronic Diseases in Human Beings" [online]. In Oxid Med Cell Longev (2018) 2018: 18 p. URL:<https://www.ncbi.nlm.nih.gov/pmc/articles/PMC5904770/>.
[2] Malinow M. R. et al. "Alfalfa seeds: Effects on cholesterol metabolism" [online]. In Experientia (1980) 36: 562-564. URL:<https://link.springer.com/article/10.1007/BF01965801>.
Malinow M. R. et al. "Cholesterol and bile acid balance in Macaca fascicularis. Effects of alfalfa saponins" [online]. In J Clin Invest. (1981) 67: 156-162. URL:<https://www.ncbi.nlm.nih.gov/pmc/articles/PMC371583/>.
[3] Azam F. et al. "Ginger components as new leads for the design and development of novel multi-targeted anti-Alzheimer's drugs: a computational investigation" [online]. In Drug Des Devel Ther. (2014) 8: 2045-2059. URL:<https://www.ncbi.nlm.nih.gov/pmc/articles/PMC4211852>.
Data sheet
| | |
| --- | --- |
| Form: | Powder |
| Country of Origin: | Nevada (USA) |
| Raw: | Yes |
| Vegan: | Yes |
| Organic | Yes |
Related articles and recipes
Selection of questions from Counselling
You can ask a question here and our experts will try to answer it.
Denisa Novotná 26. July 2023
mohu pit super greens i s mlekem?

Ing. Petra Vašková odpověděl:
product specialist, holistic nutrition consultant
Dobrý den, paní Novotná,
ano, můžete.
V případě dalších dotazů jsem k dispozici na petra.v@vitalvibe.cz.

Přeji krásný den,
s pozdravem,
Petra
Eliška 10. April 2021
Dobrý večer,

chtěla bych se zeptat, jestli je vhodné při užívání Ornusu brát i vitamínové (atd.) doplňky? Popřípadě jaké ideálně podpoří procesy v těle a jakým se raději vyhnout (aby to pro tělo nebyla už moc velká dávka)?

Moc děkuji :)

S přáním krásného jara,
Eliška

Ing. Petra Vašková odpověděl:
product specialist, holistic nutrition consultant
Dobrý den, paní Eliško,

Ormus je primárně zdrojem zelených potravin a probiotik, takže doplněk je určen na očistu a podporu zdraví střev. Není primárně zdrojem vitamínů ani minerálů v takovém množství, aby bylo z hlediska doporučeného denního příjmu významné. Můžete tedy brát prakticky jakýkoliv jiný doplněk (vitaminy, minerály). Nevím, jaké procesy v těle potřebujete podpořit (imunita, kardiovaskulární systém, zdraví kostí, kloubů, ...), takže abych Vám mohla konkrétně poradit, napište mi prosím na petra.v@vitalvibe.cz. nebo zavolejte na 732 690 885.

Přeji krásný den,
s pozdravem,
Petra

Tigrice 8. December 2019
Dobrý den, můžete mi prosím doporučit účinný prostředek proti zácpě..Děkuji.

Ing. Petra Vašková odpověděl:
product specialist, holistic nutrition consultant
Dobrý den,

máte-li akutní zácpu, vyzkoušejte osvědčený prostředek. V lékárně si zakupte hořkou zaječí kyselku a dejte si ji ráno na lačný žaludek (2-3 dcl nebo dle instrukcí přímo na obale).
Vznik zácpy je dán zejména nedostatkem pohybu, nedostatečným pitným režimem a špatnou skladbou stravy s nízkým obsahem vlákniny, následně i psychickou zátěží (stresem), případně může signalizovat jiný zdravotní problém (je-li dlouhodobého charakteru). Zařaďte tedy do svého běžného života co nejpestřejší stravu, bohatou na zeleninu a ovoce, přirozený pohyb a dostatek čisté vody. K úpravě zažívání Vám od nás pomůže hned několik doplňků, vypíchla bych ale Ormus Super Green (natural nebo mátový), který obsahuje zelené rostlinky i prospěšné probiotické bakterie, takže Vám celkově pomůže při trávicích potížích a očistě tr. traktu . Pro posílení střevního mikrobiomu bych zvážila i veganská probiotika Body Biotics.

V případě dalších dotazů mě kontaktujte na petra.v@vitalvibe.cz

Přeji pěkný den, s pozdravem,
Petra
Hana 11. November 2019
Dobrý den, chci se zeptat, kdy je nejlépe dávat si nápoj (doporučenou denní dávku 5 g) Ormus Super Greens? Ráno na lačno nebo kdykoliv během dne? Děkuji a zdravím, Hana.

Ing. Petra Vašková odpověděl:
product specialist, holistic nutrition consultant
Dobrý den, paní Hanko,

při užívání na lačno získáte z nápoje nejvíce vitaminů, minerálních látek a zejména enzymů. Ideálně tedy ráno, ihned po probuzení, nebo také po delší, několikahodinové pauze od snídaně, např. před obědem.

Přeji pěkný den,
s pozdravem, Petra
Petra 16. June 2017
Dobrý den,
momentálně jsem doužívala tento skvělý doplněk stravy a ráda bych se zeptala, zda je vhodné dát si pauzu nebo jej můžu zakoupit znovu a navázat v užívání.

Děkuji za odpověď,
Petra K.

Eva Dudíková odpověděl:
Dobrý den Petro,
já Ormus užívám pravidelně, po celý rok. Pravidelně užívám i Elite Green Protein. Takže pokud Vám vyhovuje, klidně můžete navázat v užívání, nemusíte si dávat pauzu.
S pozdravem
Eva, Vitalvibe
Nikola 5. April 2017
Dobrý den, chtěla bych se zeptat, jak se připravuje nápoj z ječmene? Prášek mám zalít horkou vodou? A kdy bych ho měla užívat? Hned ráno, ještě na lačno? :)
Děkuji za odpověď. Pěkný zbytek dne.

Sandra Zlatkovská odpověděl:
Krásný den Nikol,

spíše doporučuji zalévat studenou vodou. Nápoj bude příjemně osvěžující a navíc budou zachovány všechny živiny a minerály. Horká voda ničí enzymy a vitamíny. Popíjet můžete ráno nalačno a kdykoli během dne :)

S pozdravem,
Sandra Vitalvibe
Honza 5. April 2016
Dobrý den, rád bych se zeptal, zda-li výrobek obsahuje lepek, děkuji.

Michaela Ptáčková odpověděl:
Krásný den, Honzo, produkt je přirozeně bezlepkový. Lepek obsahují až zrna obilovin, nikoli mladé rostliny, z kterých je Ormus vyroben.
Karolína 21. March 2016
Dobrý den, ráda bych se zeptala, kdy bude skladem Ormus ve velkém balení, děkuji :)

Michaela Ptáčková odpověděl:
Krásný den, Karolíno, veškerý sortiment od Sunwarrior bude skladem cca v květnu.
Váš dotaz byl úspěšně odeslán našemu týmu. Děkujeme za otázku!
We're sorry we can't share with you
all the information about this product.
Various EU laws and regulations severely limit the extent to which we (and all other food business operators) can communicate the health benefits that these products offer to people.
Our long-standing customers are already intimately familiar with these foods, and they keep coming back to us for them. We also ask you to do your own research. You may discover much more about the potential benefits of these gifts of nature for your health...

John Noah
Founder of Vitalvibe