Code:
Manufacturer: HealthForce
Quantity: 454 g
Reviews: (0 reviews)
Availability: In stock More than 5 pieces in stock (Try alternative products)
We apologize for the unavailability. Estimated availability is 1.1.1970. We can send you email when we get goods in stock.

We tested
"I mix Earth Broth powder with hot water and a little date syrup. This creates a sweet earthy tea, which I like to enjoy when I want to support immunity."
Main product features
a grounding and warming mixture of medicinal mushrooms, herbs, spices, adaptogens
strengthening and internal cleansing of the organism
targeting the immune system
can be added to soups and drinks
TruGanic quality
gluten-free composition
Need help?
Customer service: (+420) 608 984 825
Grounding, warming and nourishing
A unique blend of roots, medicinal mushrooms, herbs and other superfoods with adaptogenic effects has been developed by the experts at HealthForce SuperFoods to strengthen and internally cleanse the body. Thanks to a sophisticated combination of active substances of plant origin, it will support your immune system, nourish the body and cleanse. Contains warming spices. It is therefore also suitable for use during the colder season.
Earth Broth is a vegan supplement that meets the high standards of TruGanic. This means that the plant-based ingredients exceed the normal requirements for organic quality. It contains no GMOs, pesticides, additives or artificial ingredients. The quality of the product is regularly laboratory tested.
So you can be sure you are getting the best of the best!
A varied blend of herbs, mushrooms and superfoods
Thanks to its unique composition, the Earth Broth herbal blend is packed with nutrients with complex effects. It contains adaptogenic roots such as astragalus or ashwagandha.
What do adaptogens bring us?
Adaptogens improve the ability to withstand changing conditions (i.e. adapt).
These include herbs and medicinal mushrooms that have been used for thousands of years by traditional Chinese medicine, Ayurveda and folk healing.
Adaptogens increase resistance to stressful situations such as anxiety, injury, fatigue or physical indisposition.
They harmonise the body, strengthen it and return it to a state of balance.
In addition, Earth Broth contains immunity-supporting extracts of functional reishi, shiitake and maitake mushrooms.
What are functional mushrooms and what are their benefits?
Functional mushrooms are natural gems that have been used in traditional Chinese medicine and folk healing for thousands of years.
They act as adaptogens.
They contain several hundred biologically active substances that have a very wide range of beneficial effects on the human body.
Probably the most famousThe most important of these are betaglucans, which harmonise our immune system.
In addition to these general properties, individual mushroom species have other specific effects.
Also included are a number of beneficial herbs such as milk thistle, dandelion, sage, burdock or ginger, which help to cleanse the body and have a supportive effect on the health of the liver and digestive system.
Beneficial effects
Supports natural immunity (thanks to astragalus, burdock, reishi and clary sage).
Supports the ability to manage stress (thanks to the adaptogenic herbs astragalus and ashwagandha).
Contributes to normal digestion (thanks to milk thistle, dandelion, burdock and ginger).
Supports normal liver function (thanks to milk thistle).
Contributes to the maintenance of normal blood sugar levels (thanks to burdock, ginger and milk thistle).
Supports normal respiratory system function (thanks to sage, cinnamon bark, fennel and ginger).
Promotes normal function of the urinary system (thanks to dandelion).
Who can USE IT
Those looking for a winter, warming alternative to green foods.

Those who want to support the body's defences.
Those who are going through a challenging period of stress.
Those who want to nourish and strengthen their bodies.
Those who need to harmonize their digestion.
Those who want to kick-start their body's internal cleansing.
Those who want to support the health of their liver.
Taking
Recommended Dosage:
Start with 1 teaspoon daily and gradually increase over two weeks to 1 tablespoon daily (5 g).
Earth Broth blended drinks should be shaken frequently. The powder tends to settle to the bottom.
Try mixing the powder with herbal tea, miso broth or vegetable soup.



Another joyful ideas:
Sweet Earth Tea:
350 ml hot water

1 tablespoon of Earth Broth

Sweetener of preference (date or coconut syrup)

pinch of sea salt
Nutritious Earth Broth:
350 ml hot water

1 tbsp Earth Broth mix

1-3 tablespoons miso powder or paste

You can flavour the broth with the following ingredients: dulse/nori seaweed flakes, v

red chilli flakes, fresh garlic



For maximum benefit from this supplement
Earth Broth has been designed as part of a complex program for nutrition and strengthening of the body. It is therefore recommended to combine it with other HealthForce SuperFoods products, especially Vitamineral Green. We recommend taking Vitamineral Green in the morning and Earth Broth in the evening. Alternatively, it can be taken at the same time as Liver Rescue (for liver cleansing) or Vitamin C Natural.



Further information
Ingredients:
EarthRoots Complex = 1575 mg
astragalus ⧫∞
ashwagandha ⧫∞
burdock ⧫∞
yacon ⧫∞
dandelion ∞
ginger ⧫∞

Earth Seeds = 1,356,5 mg
- flaxseed ⧫∞
- chia seed ⧫∞
- milk thistle extract ⧫∞

Herbal broth from the earth = 1 843.5 mg
- chickpea miso (Koji rice, chickpeas, sun-dried sea salt, Blue Ridge Mountain Water, koji fermenting agent) ⧫∞
- chili pepper ⧫∞
- red clover⧫∞
- clay bark ∞
- bell pepper fruit ⧫∞
- kelp leaf ⧫∞°
- potholder leaf ∞
- sorrel menShi ∞
- Benedictine ∞
- Sage ⧫∞
- Cinnamon Bark ⧫∞

Mushroom Strength™ = 225 mg
- Reishi Mushroom Extract(Ganodermalucidum)⧫∞
- Shiitake mushroom extract(Lentinula edodes)⧫∞
- Maitake mushroom extract(Grifola frondosa)⧫∞

⧫Organic
°wildly growing
∞TruGanic™

TruGanic™
This is a very strict American food quality standard that meets at least as strict criteria as BIO. The TruGanic™ standard was created by Jameth Sheridan, a HealthForce physician, to demonstrate absolute purity.

TruGanic™ labeled products must undergo a series of tests to prove that they are 100% free of pesticides, insecticides and herbicides, absolutely GMO-free and have zero radiation. No binders, fillers, isolates, chemical solvents or other additives are used in the manufacturing process. All products are naturally gluten-free.

Health Force ensures the smallest possible carbon footprint and the most environmentally friendly growing practices. It is important to them to support ethical and sustainable farming practices and to purchase as many ingredients locally as possible.

As such, TruGanic™ certified food supplements are designed to achieve the best possible nutritional benefits.



| | | |
| --- | --- | --- |
| Nutritional values | 1 serving (1 tablespoon = 5 g) | per 100 g |
| Energy value | 84 kJ/20 kcal | 1100 kJ/340 kcal |
| Carbohydrates | 3 g | 60 g |
| of which sugars | 0 g | 0 g |
| Fibre | 2 g | 40 g |
| Protein | 1 g | 20 g |
| Sodium | 55 mg | 275 mg |
| Calcium | 30 mg (3.75%)* | 600 mg |
| Iron | 1.6 mg (11.43%)* | 32 mg |
| Iodine | 9 µg (6 %)* | 180 µg |
| Potassium | 60 mg (3 %)* | 1200 mg |
| | | * Reference intake value |
Weight: 454 g
Contains approximately 57 servings.
Packaging: Product is packaged in a recyclable amber glass bottle with an oxygen absorber and airtight cap.
Warning:
Dietary supplement, not intended as a substitute for a varied diet. Do not exceed the recommended daily dosage. Keep out of reach of children. Not for use by children under 3 years of age, pregnant or nursing women.
Storage:
Store in the refrigerator after opening.
Why do we guarantee HealthForce SuperFoods products?
The mission of HealthForce SuperFoods is to help people return to a state of natural health and inner contentment. This uniquely American brand delivers the purest and most effective natural dietary supplements.

HealthForce SuperFoods products are characterized by the combination of exclusively plant-based ingredients with sophisticated manufacturing processes that replicate nature.

The company was founded out of sheer passion in 1990 by holistic medicine physician Jameth Sheridan, D.H.M along with Kim Sheridan - a natural nutritionist. They wanted to bring the world unique herbal blends, based on scientific knowledge, that have complex supportive effects. Their detox products, functional superfood blends or herbal extracts carry superior quality, uncompromising purity and maximum efficacy.

OriginThe TruGanic™ quality seal takes the safety of products even further than conventional organic certification. Numerous laboratory tests regularly demonstrate the absolute absence of pesticides, herbicides, insecticides, radiation, GMOs and gluten. HealthForce SuperFoods products are not tested on animals, do not use gelatin capsules, and make maximum use of environmentally friendly manufacturing and packaging practices. This, of course, puts them in line with all the principles of ethical veganism.
Data sheet
| | |
| --- | --- |
| Form: | Powder |
| Quantity | 500 g |
| Country of Origin: | USA |
| Raw: | No |
| Vegan: | Yes |
| Gluten-Free: | Yes |
| TruGanic | Yes |
Related articles and recipes
Winter is already in full flow! This is how we perceive it from our western perspective now. But some time ago, we would opt for different words expressing aptly the peace of this season. Night took over, nature is getting quiet and slow, countryside is peaceful and cold; and everything is covered in shades of white and black. It´s the perfect time to contemplate and relax both your mind and body. If you make use of the winter to recover your strengths, in the spring the energy will await you instead of spring fever and you´ll be ready for the more active part of the year.
Selection of questions from Counselling
You can ask a question here and our experts will try to answer it.
petra 17. September 2017
Krasny den,

chtela bych se zeptat zda je mozne pouzivat tenhle pripravek - vitamineral earth- s vitamineral green- na detoxikaci tela, tezkych kovu, cisteni strev, jater,.... a popripade ano jak by se mely kombinovat pri uzivani spolecne. Dekuji. preji krasny den.
Michaela Ptáčková odpověděl:
Krásný den, Petro,

ano, lze to, výrobce to i doporučuje, Green užívejte ráno a Earth večer, dávkování postupně zvyšujte dle uvedeného doporučení.

S pozdravem Michaela
Váš dotaz byl úspěšně odeslán našemu týmu. Děkujeme za otázku!
We're sorry we can't share with you
all the information about this product.
Various EU laws and regulations severely limit the extent to which we (and all other food business operators) can communicate the health benefits that these products offer to people.
Our long-standing customers are already intimately familiar with these foods, and they keep coming back to us for them. We also ask you to do your own research. You may discover much more about the potential benefits of these gifts of nature for your health...

John Noah
Founder of Vitalvibe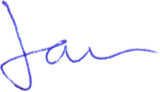 Vitamin mineral Rush™

complex of vitamins and minerals
in the form of a colloidal solution
for whole body support

41,43 € , better about30%