Code: 1681
Manufacturer: Sunwarrior
Quantity: 500 g
Reviews: (0×)
Availability: In stock More than 5 pieces in stock (Try alternative products)
We apologize for the unavailability. Estimated availability is 18.1.2024. We can send you email when we get goods in stock.

We tested
"As I expose my joints and cartilage to excessive stress through sports, I want to effectively protect them against damage. That's why I don't forget to regularly add a dose of collagen to various breakfasts."
Main product features
Organic plant proteins and protein peptides
100% vegan ingredients for collagen production
contains hyaluronic acid and biotin
High in the amino acids glycine, proline and hydroxyproline
high vitamin C content
no synthetic vitamins
free of soy, gluten and added sugars
suitable for ketosis
When ordering over 74,64 €
Free shipping
Need help?
Customer service: (+420) 608 984 825
How to have beautiful skin without signs of aging and movement without restrictions? The key to beauty, youthfulness and musculoskeletal health is collagen. It is one of a number of proteins that are abundantly found in the human body. However, an unhealthy lifestyle, stress and toxins from food or the environment deplete the natural reserves of collagen, which affects our appearance, but also the condition of our ligaments and joints or the way we feel.
Collagen can be replenished externally. But why take it in supplements derived from animal sources when our bodies are adapted to produce their own collagen? Sunwarrior offers a plant-based solution specifically designed to encourage the body to produce collagen naturally.
Our beauty and vitality should spring from within - healthy, natural and pure!
COLLAGEN - WHAT IS ITS FUNCTION IN THE BODY?
There are many types of proteins in our bodies. Collagen is one of the most important and abundant of these. As part of the intercellular mass, collagen fibres make up almost a third of all proteins.
Collagen is the basic building material of all connective tissues. Its quantity affects the condition of bones, joints, cartilage, ligaments and tendons. It contributes to the elasticity and strength of blood vessel walls. It is collagen that makes the skin beautifully taut, the hair wonderfully elastic and the nails strong.
Our body can create collagen on its own. However, its natural production decreases with age or due to lifestyle factors. A lack of collagen leads to gradual degeneration of tissues, which can manifest itself in musculoskeletal problems or the outward "cosmetic" manifestations of (often premature) ageing.
Therefore, it makes sense to help the natural production of collagen in the body. Supplementing it has a positive effect on ligaments, joints, tendons and cartilage, helping you to enjoy movement again. And, of course, it also benefits natural beauty.
WHY COLLAGEN PEPTIDES?
Amino acids and peptides of plant origin are so-called precursors - substances that our body can convert into its own collagen. Our natural stores of collagen are depleted by exposure to toxic substances found in water, air and food, plus stress or excessive sun exposure. Later on, we lack our own collagen and need to replenish it externally. Sunwarrior has come up with an effective vegan solution that promotes the body's own collagen production, helps improve musculoskeletal fitness and promotes natural beauty.
Combined with a healthy lifestyle and exercise, Collagen Builder promotes the natural preservation of youthfulness. In addition, its beautifying formula contains a variety of supportive nutrients for enhanced product efficacy such as vitamin C, trace minerals, organic leafy greens, silicon and biotin. The overall effect is further enhanced by the synergy of the hydrating ingredients hyaluronic acid and tremella mushroom extract, which bind water to maintain moisture.t and suppleness of the skin.
What is the advantage of a plant-based collagen product?
In conventional dietary supplements, most collagen comes from the bones, skins and connective tissues of animals, including cattle, fish, horses, pigs or rabbits. The difficulty is usually in their digestibility and absorption into the body.

Let us explain the mechanism of processing of ingested collagen in the body. When we look at its structure under a microscope, we find that it is inelastic and highly tensile. There are enzymes, called collagenases, which can break collagen into smaller particles. However, these are not normally found in our digestive tract. During enzymatic hydrolysis in the acidic environment of the stomach, collagen is partially broken down, but only into relatively large and less easily absorbed pieces. This reduces the bioavailability and the amount of active collagen components in the target tissue.
In order for the individual valuable components contained in collagen (amino acids) to reach the target tissues of the body, the collagen contained in food supplements must first be broken down into smaller absorbable components with a relatively low molecular weight. And Collagen Builder contains these smaller subunits - peptides and amino acids, so that our body can perfectly utilize its full potential.
So why take collagen from animal sources at all, when our body is adapted to produce its own?
Collagen Builder is the most natural way to replenish your own collagen sources. At the same time, it is gentle on nature and your health. It does not contain horn, skin or animal hooves.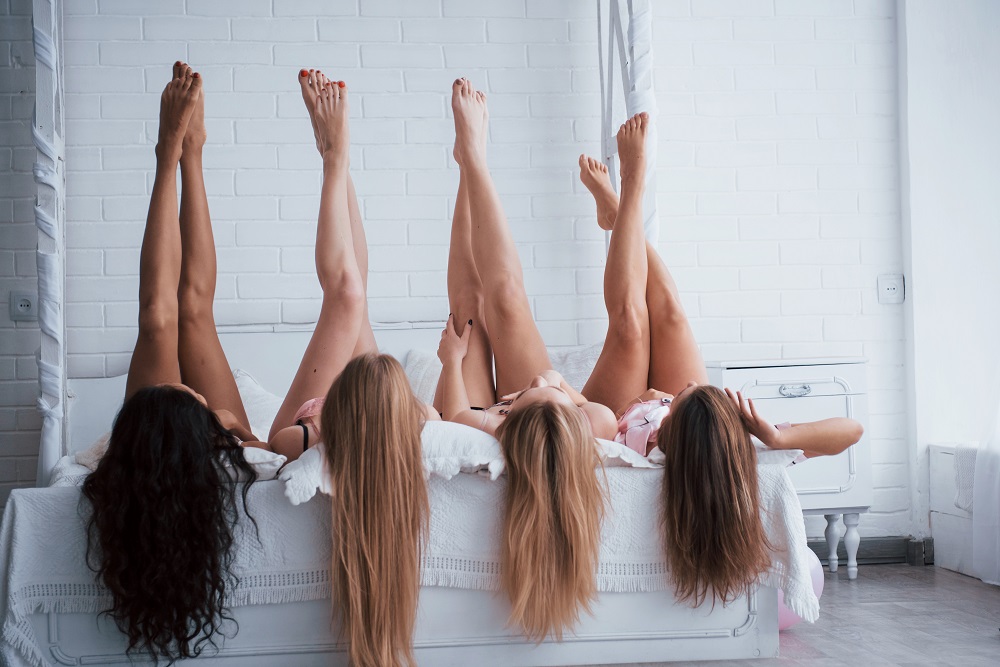 WHAT BENEFICIAL INGREDIENTS DOES COLLAGEN BUILDER CONTAIN?
Peptides from whole grain rice
This complex protein, derived from sprouted and fermented whole grain rice, has been gently broken down into small peptide chains (di- and tri-peptides) in a hydrolysis process. Rice peptides are used to strengthen cell walls. They are rich in glutamine and alanine. These nutrients help hydrate the skin and protect it from external environmental influences.
Organic pea protein (fermented)
A complex mixture of amino acids: glycine, proline, arginine, alanine, valine and lysine, which are used to form the body's own collagen and elastin-like elastin.
Organic green leaf blend
Organic kale and spinach are great green foods, containing vitamins and antioxidants important for protecting against free radicals that damage collagen and elastin.
Organic sea buckthorn
These SUPERberries are exceptionally rich in vitamin C (up to 10 times more than oranges) and also provide a source of other vitamins and phytonutrients: folate, carotenoids, essential amino acids and antioxidants. All these nutrients promote the synthesis of collagen and elastin.
Organic Tremella mushroom
It is a polysaccharide with the ability to hold 500 times more water than its own weight. Thus, it naturally promotes water retention in the cells and benefits beautiful skin.
Silicon obtained from bamboo
Silicon is crucial during the process of collagen and elastin formation. It also increases the absorption of calcium, important for stronger bones and hair, supple skin and strong nails.
Organic Spirulina
Spirulina is one of the foods with the highest concentration of nutrients in the world.
Natural vitamin C from organic amla
Vitamin C contributes to normal ornity of the immune system, normal function of the nervous system and helps to protect cells from oxidative stress. It contributes to the normal production of collagen for the normal function of blood vessels, bones, gums and skin.
Biotin obtained from the extract of holy basil
As part of the B vitamin group, biotin supports the good condition of hair, skin and mucous membranes.
Hyaluronic acid (HA)
HA is obtained from gluten-free fermented grains. Hyaluronic acid occurs naturally in our bodies, but its content decreases with age. HA binds water to itself, which keeps the skin hydrated and helps lubricate the joints.
Trace minerals
Trace minerals are essential for the formation of collagen and elastin. They slow down the process of collagen degeneration in the body.


HOW DOES COLLAGEN WORK IN OUR BODY?
HOW TO USE COLLAGEN BUILDER?
Mix 1 scoop of powder with your favorite beverage - water, smoothie, vegetable juice or plant milk. It can also be added to porridge or superfoods bowls.
Store what you don't use immediately in the refrigerator. But drink everything on the day of preparation, do not consume later.


FURTHER INFORMATION
| | |
| --- | --- |
| Nutritional values | in 1 scoop (25 g) |
| Energy value | 90 kcal/ 378 kJ |
| Fats | 0,5 g |
| of which saturated | 0,5 g |
| Carbohydrates | 7 g |
| of which sugars | 0 g |
| of which fibre | 2 g |
| Protein | 14 g |
| Sodium | 400 mg |
| Vitamin C | 90 mg (112 %)* |
| Biotin | 30 μg (60 %) * |
| Iron | 4,9 mg (35 %)* |
| Copper | 0,3 mg (30 %)* |
| Hyaluronic acid | 100 mg ** |
| Silicon | 45 mg ** |
* Reference intake value for an average person
** Reference intake value is not established.
Ingredients:
Ingredients: "Beauty Blend" [fermented pea protein*, peptides from fermented brown rice protein*, sea buckthorn fruit*, sea buckthorn (Tremella) extract*, kale leaf*, spinach leaf*, vitamin C from amla extract*, hyaluronic acid, silicon from bamboo extract, spirulina*, biotin from holy basil extract* and sunflower seed extract*], salted caramel flavour*, sea salt, guar gum* E412, sweetener: Steviol glycosides*, MCT oil from coconut oil and acacia fiber, seaweed.
*Organic quality
Package contains 20 servings.
Quality, and Certification:
All ingredients in the product are organic quality, except for hyaluronic acid, MCT oil, acacia fiber and seaweed. Therefore, Collagen Builder does not carry this certification. The quality and purity of all ingredients is closely monitored and controlled in the USA.

Free of GMOs, allergens, soy, gluten, added sugar, added additives (artificial preservatives, flavors, colors and solvents).
BPA free.
Storage:
Store at room temperature. Always close the packaging tightly after use.
Warning:
Dietary supplement, not to be used as a substitute for a varied diet. Do not exceed the recommended daily dosage. Keep out of reach of children. Not intended for children under 3 years of age. If you are pregnant or nursing, consult a physician before use.
Data sheet
| | |
| --- | --- |
| Form: | Powder |
| Country of Origin: | USA |
| Raw: | No |
| Vegan: | Yes |
| USDA Organic: | No |
| Gluten-Free: | Yes |
| Keto friendly | Ano |
Selection of questions from Counselling
You can ask a question here and our experts will try to answer it.
Hana Svobodová 11. April 2022
Dobrý den, je možno použít Kolagen Builder zároveň s Proteinem SunWarrier, např. když přijdu z posilovny?
Děkuji předem za odpověď. Hana S.

Ing. Petra Vašková odpověděl:
product specialist, holistic nutrition consultant
Dobrý den, Hani,

určitě můžete. Doporučuji dát poloviční dávku Collagen Builderu s poloviční dávkou proteinu v jednom nápoji (půl a půl odměrky od každého).

V případě dalších dotazů jsem k dispozici na 732 690 885 nebo petra.v@vitalvibe.cz.

Přeji krásný den,
s pozdravem,
Petra

Lucie Mikušíncová 13. January 2021
Dobrý den, chci se zeptat jaké je dávkování kolagenu? Kolikrát denně, týdně? Děkuji.

Ing. Petra Vašková odpověděl:
product specialist, holistic nutrition consultant
Dobrý den, paní Mikušíncová,

pro viditelné výsledky je vhodné jej užívat dlouhodobě, alespoň 2 balení za sebou a dávkování 1 odměrka (25 g) denně.

V případě dalších dotazů jsem k dispozici na 732 690 885 nebo petra.v@vitalvibe.cz.

Přeji pěkný den,
s pozdravem,
Petra

Váš dotaz byl úspěšně odeslán našemu týmu. Děkujeme za otázku!
We can't share all information
about this product with you
Due to legislation, we can write very little about some products.
Our long-term customers know the products in depth and come back for them. We also encourage you to do your own research and make a conscious decision about what your body needs.

Jan Noah
Founder of Vitalvibe