Code: 1545

We tested
"I study traditional Chinese medicine and I like to recommend this mixture of synergy herbs to women to support the hormonal system and strengthen the psyche. Because a woman's health and vitality are related to the balance of the hormonal axis. And nowadays, a number of common habits weaken us - stress, strain and looking at the computer. Angelica or, for example, dangshen or peony, contained in Magu, have been used by women in China and also in our herbalism for centuries."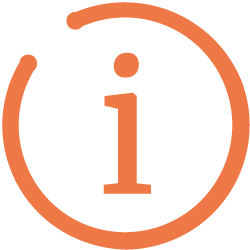 We apologize for the unavailability
We are sorry that this product is not available. In the current covid situation we are unable to get it to the Czech Republic due to flight restrictions. We are working on it as best we can. We are looking for other shipping methods or alternative goods that we could offer you as a substitute. We ask for your patience.
Magu's Secret
A carefully selected combination of herbs helps to achieve the inner state of a "goddess" - a balanced, healthy, beautiful, free being with conscious power over her life. The "goddess woman" stands in contrast to the repressed and stressed woman who feels she is a victim of circumstance. According to Traditional Chinese Medicine, this natural elixir will stir your energy and get the blood flowing in your veins.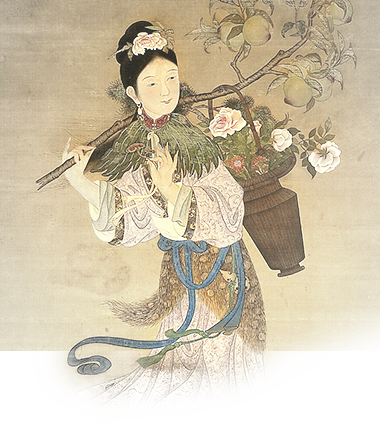 What will it help with
Health/vitality
Harmonizes the female body
Reduces the impact of stress on the body and mind
Beneficial for the stomach lining (especially during stress)

As an adaptogen, it increases resistance under increased physical and mental stress
Prevents mood swings
Supports a healthy immune system
Beneficial for allergy susceptibility
Sport
It is a suitable supplement for active women and men
Increases the body's and mind's performance during sports
Reduces the impact of physical exhaustion on the body, including the hormonal system

Improves the metabolism of adipose tissue
Helps to rev up slowed metabolism
Ingredients and active ingredients
Who is Magu's Secret especially suitable for?
For women who are active
Reduces the impact of everyday stress on the body and mind. Protects the sensitive stomach lining. Prevents "black thoughts" from controlling your mood.
For the woman seeking hormonal balance
It has a beneficial effect on the level of prolactin, a hormone that the body produces in increased levels during stress, thus harmonising the entire hormonal system.
For the woman who would like to lose weight
Wakes up your slow metabolism so you lose weight faster. You will be mentally strong and balanced during weight loss.
For women studying, working and on maternity leave
Helps with concentration and overall leads to mental balance. Plus, you won't forget everything all the time.
For the athlete with a spine
Reduces the impact of high sports intensity on the body and mind. Helps you to have a beautiful, strong and resilient body.
For the male athlete
Even after a very intense workout, you will not feel so tired. To reduce the effects of physical and mental stress.
Allergens and contraindications
Allergy to any of the herbs contained Children and adolescents under 18 years of age Pregnant and nursing mothers Women who should not increase their estrogen levels Women in conditions of increased bleeding,, including menstruation Taking certain medications
If any of these notes apply to you, consult your physician first before consuming.
The story and secrets of the goddess Magu
Recommended dosage
3 capsules twice daily with water (unless otherwise recommended)
Did you know...
The treasure of Magu's Secret is ferulic acid extracted from the root of Chinese angelica. It is a ready protector during stress and physical exertion. It is used a lot by athletes (especially strength athletes) because it increases physical strength and can relieve the feeling of fatigue. It also improves mood by promoting the release of endorphins.
Angelica is also known to contribute to healthy libido by harmonizing hormonal balance. Thus, it has an effect on the overall improvement of the sexual experience.

The processing of angelica root is very challenging. It must not be injured during harvesting or damaged during storage. Very gentle handling is needed to extract the beneficial substances from this plant. Magu's Secret contains this raw material extracted by first-class processes that carefully preserve its life-giving benefits.
Another interesting substance, sodium ferulate, is derived from the ferulic acid contained in angelica. This is the official medicine in China for the prevention of thrombosis and cardiovascular events. In the USA and Europe, sodium ferulate is available on the market in the form of food supplements. Magu's Secret cumulates all these benefits.
Another powerful gem of Magu's Secret is lycopene, a red dye found in curcurrants or tomatoes. It is a powerful antioxidant and can support immunity. It is up to twice as active after heat treatment, which is why it is processed in this way in Magu's Secret.
The herbs in Magu's Secret have also been studied many times for their effects on the formation and development of neoplasms in the human body.
Clanoprache chinensis fruit

(Schisandra chinensis - fructus)iv>

Chinese cowberry fruit

(Lycium chinensis - fructus)

Chinese angelica root

(Angelica sinensis - radix)

White peony root

(Paeonia lactiflora - radix)

Claw root

(Codonopsis - radix)

Cynomorium nail

(Cynomorium songaricum - herba)

longan fruit

(Dimocarpus longan - fructus)

Pullulan plant capsules
Rice powder

Data sheet
| | |
| --- | --- |
| Weight including packaging | 50 g |
| Form: | vegan capsules |
| Quantity | 100 capsules |
| Country of Origin: | China |
| Vegan: | Yes |
| Gluten-Free: | Yes |
Related articles and recipes
Výběr dotazů z Poradny
Zde nám můžete položit otázku a naši odborníci se Vám ji pokusí odpovědět.
Váš dotaz byl úspěšně odeslán našemu týmu. Děkujeme za otázku!
We're sorry we can't share with you
all the information about this product.
Various EU laws and regulations severely limit the extent to which we (and all other food business operators) can communicate the health benefits that these products offer to people.
Our long-standing customers are already intimately familiar with these foods, and they keep coming back to us for them. We also ask you to do your own research. You may discover much more about the potential benefits of these gifts of nature for your health...

John Noah
Founder of Vitalvibe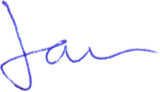 499 Kč , better about0%

499 Kč

Maca Organic

ground root of a mountain herb from the Andes
rich in vitamins and minerals
strengthens the body and psyche

599 Kč , better about50%

299 Kč

Liver Rescue™

herbal mixture
rids the body of harmful substances
promotes liver regeneration

1 099 Kč , better about0%

1 099 Kč

259 Kč , better about0%

259 Kč

Camu Camu Organic

camu camu berry fruit
rich source of vitamin C
natural immunity kicker

419 Kč , better about30%

293 Kč