Code: 1545

We tested
"I study traditional Chinese medicine and I like to recommend this mixture of synergy herbs to women to support the hormonal system and strengthen the psyche. Because a woman's health and vitality are related to the balance of the hormonal axis. And nowadays, a number of common habits weaken us - stress, strain and looking at the computer. Angelica or, for example, dangshen or peony, contained in Magu, have been used by women in China and also in our herbalism for centuries."
Magu's Secret
It helps the woman to achieve the inner state of the "goddess" - a balanced, healthy, beautiful, free being, conscious power over her life. According to traditional Chinese medicine, the essence of the preparation is an aspect of energy flow. Archetypally stands the "woman goddess" as opposed to the oppressed and stressed woman who feels she is a victim of circumstances.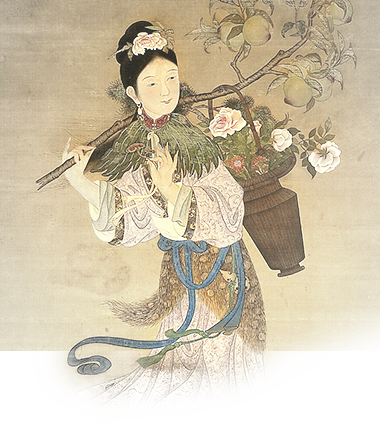 Helps with
Health/vitality
Harmonizing the female organism
Reduces the impact of stress on body and mind
Has a positive effect on the stomach mucosa, especially during stress

As an adaptogen increases resistance to physical and mental stress
Prevents mood swings
Supports a healthy immune system
Has a positive effect in predisposition to asthma and allergies
Contained herbs have been investigated many times in the field of effects on the origin and development of neoplasms in the human body
Sport
Ideal preparation for active women and men
Increases the strenght of body and mind in sports
Reduces the impact of physical exhaustion on the entire body including the hormonal system

Improves the metabolism of adipose tissue
It helps to accelerate slowed metabolism
Nutrients and active ingredients
For an active woman
To reduce the impact of stress on body and mind. Which wants to protect her sensitive gastric mucosa. Who wants to avoid the states of "black ideas".
Women looking for hormonal balance
Thanks to harmonizing the hormonal system and reducing the level of prolactin that the body produces at increased stress.
For a sportswoman
Who wants the body strong and beautiful. Who wishes to reduce the impact of intense training on her body and mind. To maintain the harmonious functioning of the hormonal system.
For women studying next to work / maternity
To maintain concentration and to reduce forgetfulness.
for male athletes to reduce the impact of stress
For a strong and healthy body after intense training.
For a woman on a diet
Who wants to accelerate her slowed metabolism. Who wants to remain mentally balanced during the weight loss process and not to "black thoughts".
Allergens and contraindications
Children and adolescents under 18 years of age Pregnant and nursing women Women who should not increase her estrogen levels Women with increased bleeding, including during menstruation When taking certain medicines In the conditions of acute illness – flu, cough, cold
Before consumption in these cases, we recommend consultation with your doctor.
Recommended usage
3 capsules twice a day (unless otherwise recommended)
Did you know?
Ferulic acid (angelic) is used in sports nutrition, in bodybuilding, improves metabolism during physical stress, releases endorphins, increases physical strength, reduces exhaustion
Sodium ferulate (derived from ferulic acid from the heel) is an official drug for the prevention of thrombosis and CV events in China, in the United States and Europe is coming to food supplements market

The angel root is harvested during root harvesting, inappropriate exposure to light and exposure to other stress factors to produce so called stress compounds that have carcinogenic effects
Lycopene (this red pigment contains also tomato) is 2x more active after heat treatment
Chinese Fenugreek

(Schisandra chinensis – fructus)

Chinese fern

(Lycium chinensis – fructus)

Angelic root

(Angelica sinensis – radix)

Peony white root

(Paeonia lactiflora – radix)

Rootworm root

(Codonopsis – radix)
Cynomorium

(Cynomorium songaricum – herba)

Longan fruit

(Dimocarpus longan – fructus)

Plant capsules from pullulan
Rice powder

Data sheet
| | |
| --- | --- |
| Weight including packaging | 50 g |
| Form: | vegan capsules |
| Quantity | 100 capsules |
| Country of Origin: | China |
| Vegan: | Yes |
| Gluten-Free: | Yes |
Related articles and recipes
Výběr dotazů z Poradny
Zde nám můžete položit otázku a naši odborníci se Vám ji pokusí odpovědět.
Your Question has been successfully sent our team. Thanks for question!