Code: 1750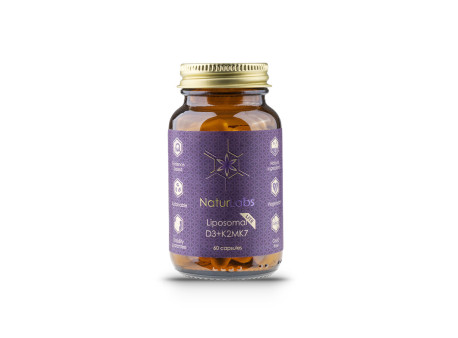 We tested
"Vitamin D3 + K2 helps me in difficult periods when I need to encourage and strengthen immunity. The combination of these two vitamins in liposomal form also guarantees maximum absorption right where it is most needed."
Need help?
Customer service: (+420) 608 984 825
When ordering over 74,64 €
Free shipping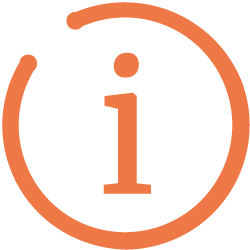 New edition of Liposomal Vitamin D3 + K2
This product is a "lightweight" version of the powerful and effective Liposomal Vitamin D3 + K2. The content of the active ingredients has been divided into multiple capsules so that you can choose the daily dose according to your preference. Thus, the same dose of vitamin D3 + K2 has been divided in half. The advantage of this product is that it can also be taken by children or people who do not want to take such a high dose of vitamin D3 + K2 at once.
A perfect source of synergistic vitamins D3 and K2 in a liposomal form with high bioavailability. Vitamins D3 and K2 are especially important for bone and dental health, and vitamin D itself is important for a properly functioning immune system.
Learn about vitamins D3 + K2

Vitamin D is one of the important fat-soluble vitamins. On sunny days, our bodies can make sufficient amounts of vitamin D on their own, whereas in winter, vitamin D saturation can be problematic. And this can become a source of many health complications.
Why vitamin D3? There are several types of vitamin D. The most biologically effective are vitamins D2 and vitamin D3. Vitamin D3 is found in foods of animal origin, while vitamin D2 is found in plant sources. Numerous studies have shown that vitamin D3 is about one-third more effective than vitamin D2.

Vitamin D3 can be synthesized by the body in the skin under the influence of UVB radiation. We can regulate this process ourselves. Thus, there is no risk of overdosing the body when exposed to the sun for a long time. To create the necessary daily dose of vitamin D in the skin, it is recommended to stay in the sun between 15-30 minutes. However, due to contemporary lifestyles, the majority of the population is currently deficient in vitamin D.
Vitamin K is also a fat-soluble vitamin. Vitamin K2 is essential, for example, for bone health and the proper functioning of the cardiovascular system. It acts as a protective and preventive factor for the good condition of our body until late in life. Vitamin K2 is rather deficient in our diet.
Why combine vitamin D3 with vitamin K2?
Vitamin D increases the deposition of calcium in the bones. However, another vitamin is needed for this, namely K2. If we take in enough D3 but not enough K2, there is a risk of increased calcium deposition in soft tissues and blood vessels where we do not want it to be deposited, and conversely, there is a risk of insufficient calcium deposition in the bones and thus a higher risk of osteoporosis. This is why we say that the two vitamins work synergistically and together make an ideal combination.
What are the main beneficial effects of vitamin D?
Contributes to the normal function of the immune system
Contributes to the maintenance of normal bone health
Contributes to the maintenance of normal muscle function
Contributes to the maintenance of normal body conditionthe aura of the teeth
Involved in the process of cell division
Contributes to the normal absorption and utilization of vitamin and phosphorus and promotes the maintenance of normal blood levels of vitamin


What are the main beneficial effects of vitamin K?
It contributes to normal blood chemistry
contributes to the maintenance of normal bone health
For whom is D3+K2 lite suitable?
For people who are already taking a lower dose of vitamin D in another supplement (e.g. a multivitamin) and want to increase to a dose that sufficiently replenishes the body with this vitamin.
The preventive diet is also suitable for children, it does not need to be further modified.Â
For those who work in office spaces during the summer months and thus expose themselves less often to the sun.Â



Why liposomal vitamin D3 + K2?
Most common vitamin and mineral supplements in supplement or tablet form are not sufficiently absorbed by the body. However, during transport, the supplements are broken down in the digestive tract by digestive enzymes and alkaline acids. Thus, only a small percentage of the nutrients actually reach their intended destination.
The liposomal form of vitamin D is revolutionizing absorption!Â
Why? Liposomal packaging eliminates this process and preserves the active leaf. Liposomes are molecules whose outer shell is made up of healthy fats (natural phospholipids) that encapsulate vitamin D and vitamin K. During absorption from the intestine, this fatty coating provides a protective cover for the vitamins. The liposomal vitamin is naturally absorbed through the wall of the intestine into the bloodstream and with it the intact vitamin molecule hidden inside, which is then easily absorbed from the blood directly into the cells.
Benefits of the liposomal form of vitamins
Improved transport ofvitamins to their intended site - through the intestinal wall into the bloodstream and from there easy absorption directly into the cells
Perfect bioavailability- the utilization of vitamins for the organism
The liposomal layer of vitamins protects against damagein the digestive tract
No aftertaste, long shelf life and purity (no additives) - all thanks to the bulk form
What is it?Â
Pure Vitamin D3, together with Vitamin K2, is transported into cells through a patented liposomal structure of natural phospholipids, which provides the highest known bioavailability of vitamins in the human body.
The liposomal form increases the absorption of the vitamin by up to twenty times and allows cellular absorption from the serum by more than 90%. In addition, the liposomal form of the vitamin provides your body with a range of benefits proven in numerous clinical studies.Â
Unique technology at the molecular level
Liposomal forms of vitamins and mineralsThey have been used in medicine for a number of years to increase the absorption of active ingredients into the body.Â
NaturLabs' liposomal vitamins use 100% natural LipoCellTech technology to ensure their perfect absorption. So you can finally feel the true effect of supplementation.
Specifically, the way it works is that the vitamin molecule is coated with a phospholipid layer during processing. This is very similar to our cells, so it is more easily taken up by the cells and the contents easily penetrate inside. The phospholipid layer, on the other hand, protects the active leaflet on passage through the digestive tract to prevent its premature degradation. The device allows for smooth transport of the active ingredient directly into the cells.
Such a liposomal structure is intrinsic to the body, and upon delivery of the active lipid into the cell, the phospholipids themselves become conducive to the cell envelope, where they aid in cell and tissue regeneration.

Why prefer bulk liposomal vitamins in capsules?
Liposomal dietary supplements are available in bulk and liquid form. What are the advantages of capsules filled with the supplement versus a more diluted liquid form?
Supplement capsules are easy to carry, convenient for travel and comfortable to use.
The powdered form of our vitamins is purely additive-free. Of course, it does not contain any fillers, preservatives or inactive ingredients.Â
Compared to liquid forms, whose unpleasant taste is often masked by flavourings, the natural capsule form has a completely neutral taste.Â
The flavour packed in the capsule lasts much longer. Unlike liquid supplements, which must be consumed quickly after opening, the supplement form has a longer shelf life and is more stable.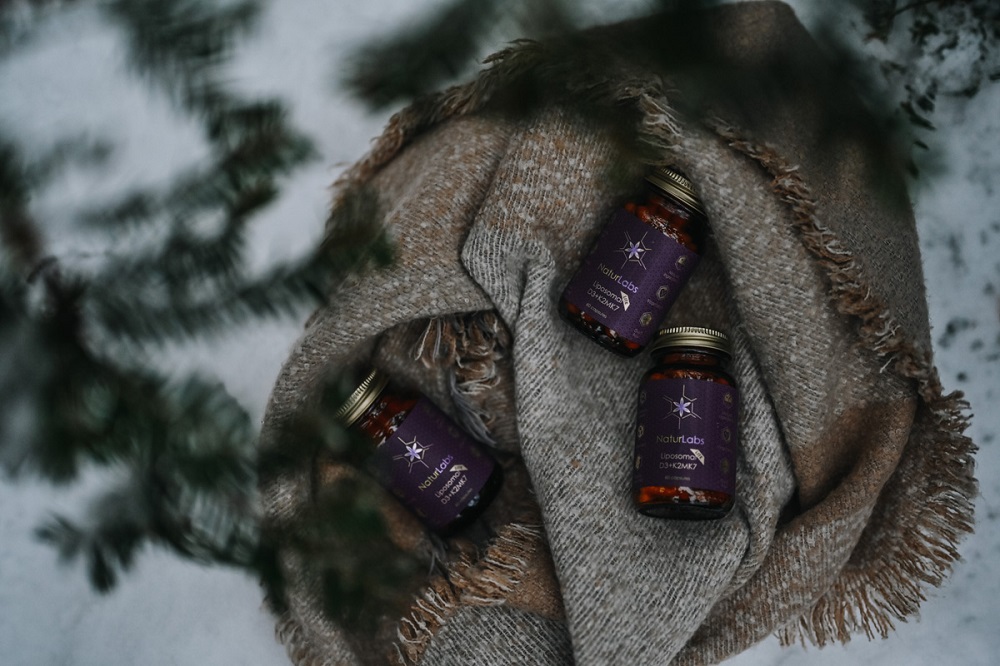 Method of storage
1 capsule daily with food
in case of acute deficiency 1 capsule daily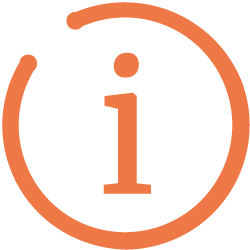 Is tonto vitamin D vegan?
This vitamin D is extracted from lanolin. It is produced as a by-product of sheep's wool, which remains after the necessary sheep shearing. If you prefer a vegan form, we recommend vitamin D3 with added vitamin K2Â in capsulesor in a liquid form that is purely plant-derived.
Additional information
Nutritional values
✓
Ingredients in 1 capsule
LipoCellTech™ Liposomal proprietary blend
88 mg
Magnesium Citrate

26 mg (7%)*

Vitamin K2 (MK-7)

34 μg (46%)*

Vitamin D3 (cholecalciferol)

10,4 μg (207 %)* 416 IU

Not a significant source of energy, carbohydrate, fat or protein.
* Reference intake value
Ingredients:
LipoCellTech™ Liposomal proprietary blend: sunflower-derived palmitoleic acid phospholipids (non-GMO), magnesium citrate, vitamin K2 (MK-7), vitamin D3 (cholecalciferol), vegan hydroxypropyl methylcellulose capsule.

Amount:
60 capsules
Net weight: 32.4 g
Storage:
Store in a cool, dark and dry place.
Keep at room temperature.
Warning:
Dietary supplement, not to be used as a substitute for a varied diet. Do not exceed the recommended daily dosage. Keep out of reach of children. If you are pregnant or nursing, consult a physician before use. Not intended for children under 3 years of age.

Why did we choose NaturLabs?
NaturLabs is a Czech brand that seeks inspiration in the gifts of nature as well as the latest expertise in biochemistry. It develops plant-based products that have a positive effect on specific functions of the human body with a focus on product quality and purity without the addition of artificial additives.
By combining a scientific approach and inspiration from nature, it develops premium quality products with high functionality and efficacy. In doing so, it emphasizes the maximum effectiveness of active ingredients backed by current scientific research.
Food supplements are produced with the utmost respect for natural resources. NaturLabs strives to minimize the negative environmental impact caused by its existence.
NaturLabs' goal is to produce food supplements that benefit all living beings for their physical and mental health, enabling them to reach their full potential of being.
Data sheet
| | |
| --- | --- |
| Form: | Capsule |
| Country of Origin: | Czech republic |
| Gluten-Free: | Yes |
Selection of questions from Counselling
You can ask a question here and our experts will try to answer it.
Eva Tustain 16. August 2022
Dobrý den, co brát, aby úbytek vápníku v kostech nebyl každý rok nižší a nižší. Mám po vyšetření kosti (dermenzologie), kde dle tabulky jak mám vyšetření se hustota kosti snižuje rok od roku. Nechci vápník na předpis, je tam možnost zničeni ledvin a tak hledam alternativy. Dekuji za odpoved

Ing. Petra Vašková odpověděl:
product specialist, holistic nutrition consultant
Dobrý den, Evi,

myslela jste asi denzitometrii? Vápník bude s největší v pravděpodobností zaveden i na našem eshopu již v září (samozřejmě ve velmi čisté a vysoce vstřebatelné podobě), takže doporučuji následně zakoupit tento produkt. Pro zdraví kostí jsou ale důležité i látky, jako je vitamin D, hořčík a vitamin C. Můžete se tedy podívat zatím i na tyto doplňky.

V případě dalších dotazů jsem k dispozici na 732 690 885 nebo petra.v@vitalvibe.cz.

Přeji krásný den,
s pozdravem,
Petra

Váš dotaz byl úspěšně odeslán našemu týmu. Děkujeme za otázku!
We're sorry we can't share with you
all the information about this product.
Various EU laws and regulations severely limit the extent to which we (and all other food business operators) can communicate the health benefits that these products offer to people.
Our long-standing customers are already intimately familiar with these foods, and they keep coming back to us for them. We also ask you to do your own research. You may discover much more about the potential benefits of these gifts of nature for your health...

John Noah
Founder of Vitalvibe