Code: 1707
Manufacturer: Vitalvibe
Quantity: 80 g
Reviews: (0 reviews)
Availability: Out of stock Out of stock (Try alternative products)
We apologize for the unavailability. Estimated availability is 1.1.1970. We can send you email when we get goods in stock.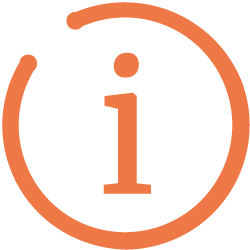 Protein bars are now bigger
Vitalbars have changed their weight. Instead of the original 60 g they now have 80 g. As a snack, they will be even more hearty and filling than before.
Vitalbar is the perfect protein bar with vegan ingredients in TOP organic quality. Thanks to the beneficial fats from peanuts, prebiotic fibre and pea protein, it fills you up perfectly and gives you "fuel" for a very long time.
It is suitable as a complete snack for anyone who wants to replenish energy from a quality meal. Even for people on a low carb/keto diet. Its advantage is its low carbohydrate content. The delicious, perfectly balanced taste is created by the perfect composition of naturally high quality foods. The sweetness comes from the stevia plant
Rely on a nutritionally balanced, pure formula without added sugars, preservatives and food additives.
Peanut Butter & Jelly flavour
Give in to the taste of America! The combination of peanut butter and strawberry jam is an undying classic. What is the Peanut Butter & Jelly flavour in organic energy bars? Delicious, healthy, amazing!



Vitalbar - it's quality, great taste and simplicity
Not all protein bars are the same. Our vegan protein bar is unique with its pure and simple, purely plant-based formula. This makes Vitalbar a high quality, low-sugar energy source.

Due to its high nutrient content, Vitalbar is a functional small meal replacement. It replenishes energy and satiates. And it tastes absolutely unbeatable!
When to reach for Vitalbar?
... whenever you feel hungry or crave something delicious during the day
on trips and hikes
after sports training
if you are on a low-carb or keto diet
if you don't have time to prepare a good healthy meal
if you want to give your children a healthy sweet
in moments of relaxation with a good drink
if you have visitors, cut it into pieces and you will get a delicious treat
A nutritious snack
Vitalbar is a snack bar made mostly of real food. It is rich in macronutrients (especially fats and proteins) and will therefore fill you up, nourish you and satisfy your cravings at any time of the day.
In addition to vegetable protein, it also contains a significant amount of prebiotic (soluble) fibre - inulin (up to a third of the recommended daily intake). Thanks to the beneficial quality fats from ground peanuts, the bar has a great satiating effect. It contains only naturally occurring carbohydrates, with no added simple sugars.
What makes Vitalbar unique and great?
Organic and vegan
excellent taste
Very low in sugars (contains only naturally occurring carbohydrates)
High in quality fats (they are a source of stable and long-lasting energy)
significant amount of fibre (covers up to one third of the recommended daily allowance)
pure composition without unnecessary additives
gluten-free and soy-free
made in the Czech Republic



Choose an energy bar with a clean formula
The term "protein bar" evokes something healthy. However, the most important role is played by the ingredients! Many common products in this category contain a lot of sugar, artificial sweeteners, solidified fats and unhealthy additives. Even those that look like 'healthy' at first glance.
We decided to do the bar differently. So we took advantage of the naturally sweet taste of its ingredients and added a little stevia. The result is a pleasantly sweet taste without unnecessary carbohydrates. In fact, the energy in Vitalbar is based on beneficial fats from nuts.
Because of its low sugar content, the bar is therefore also suitable for those who have decided to limit sugar in their diet. It is particularly suitable for low-carb and keto diets.
"For a long time, we have been missing a vegan bar that is not based on sweet dates, because they contain an excessive amount of sugars. So we created it ourselves and replaced the simple sugars with healthy fats from nuts as an energy source. We added prebiotic fibre for healthy digestion, and we didn't forget about the wholesome protein blend. We topped everything with 'superfood' cocoa and sprinkled lyophilised fruit on top.

The icing on the cake is the uncompromising organic quality, which ensures that the ingredients used are in the highest harmony with both our bodies and the ecosystem from which they come."
Vitalbar's key ingredients
Organic plant protein:>
Contains pea protein, rich in essential amino acids and BCAA (branched chain amino acids).
Protein contributes to the maintenance of muscle mass and the preservation of normal bone health. They are therefore important for athletes, but also for people on a diet, as they help to maintain a longer feeling of satiety. They are essential for people on a fully plant-based diet.
Organic prebiotic fiber:
The fibre inulin acts as a soluble fibre. Due to its chemical structure, it passes through the large intestine where it acts as a prebiotic, i.e. nutrition for the beneficial bacteria that live there. It has a positive effect on intestinal peristalsis.
Beneficial fats from BIO peanuts:
High-quality peanuts in their natural form are a source of important unsaturated fatty acids and protein. They also contain vitamins and minerals such as biotin, copper, folic acid, manganese, vitamin E and magnesium.
Freeze-dried strawberries:
The organic raspberries used are freeze-dried. This fruit is characterised by its minimal content of simple sugars, although it has a very pleasant taste and aroma.
Chocolate coating:
The topping is composed of organic cocoa mass, organic cocoa butter and stevia.
Organic cocoa (as part of both cocoa mass and cocoa butter) is a source of valuable antioxidants, especially flavonoids. Cocoa beans contain beneficial substances such as magnesium, potassium and B vitamins.
Other ingredients:
It also contains the humectant vegetable glycerol, sea salt and natural sweeteners from the stevia plant (steviol glycosides).



Further information
| | | |
| --- | --- | --- |
| Nutritional values | per 100 g | 1 serving/bar (80 g) |
| Energy value | 417,1 kcal/ 1 743,5kJ | 333,7 kcal/ 1 394,8 kJ |
| Fats | 28,5 g | 22,8 g |
| of which saturated | 7,4 g | 5,9 g |
| Carbohydrates | 11,8 g | 9,4 g |
| of which sugars | 3,6 g | 2,9 g |
| Fibre | 22,5 g | 18 g |
| Protein | 22 g | 17,6 g |
| Salt | 0,4 g | 0,3 g |
Ingredients
Peanuts*, inulin* (prebiotic fibre), pea protein*, chocolate coating (cocoa mass*, cocoa butter*, sweetener: steviol glycosides), freeze-dried strawberries*, glycerol, sea salt, sweetener: steviol glycosides.

*=BIO.

Allergy warning
Contains peanuts. With sweeteners from the stevia plant.


Storage
Store in a cool, dark and dry place.
Data sheet
| | |
| --- | --- |
| Country of Origin: | Czech republic |
| Vegan: | Yes |
| Gluten-Free: | Yes |
| Organic | Yes |
Selection of questions from Counselling
You can ask a question here and our experts will try to answer it.
Váš dotaz byl úspěšně odeslán našemu týmu. Děkujeme za otázku!
We're sorry we can't share with you
all the information about this product.
Various EU laws and regulations severely limit the extent to which we (and all other food business operators) can communicate the health benefits that these products offer to people.
Our long-standing customers are already intimately familiar with these foods, and they keep coming back to us for them. We also ask you to do your own research. You may discover much more about the potential benefits of these gifts of nature for your health...

John Noah
Founder of Vitalvibe