We tested
"I prefer to add mulberries to müsli, which gives it a sweet honey taste and also a lot of vitamins and other nutrients."
Need help?
Customer service: (+420) 608 984 825
When ordering over 74,64 €
Free shipping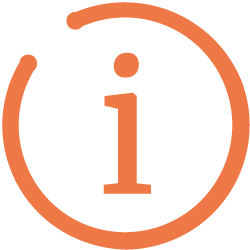 Nature is changeable
Sometimes it happens that the size or taste of the fruit depends on the actual conditions brought about by nature. When processing, we always choose the most gentle ways to ensure that the product reaches you in premium raw quality. However, despite our best care, the appearance of the fruit may vary from batch to batch. Despite this, they contain all the nutrients they have picked up in nature, benefiting our bodies and minds.
The white mulberry (Morus alba) is a pest- and disease-resistant tree that can reach heights of up to 20 metres. It originated in China originally as food for silkworms, but spread to Europe centuries ago. Its fruits are white, very sweet and sensitive to transport. It is therefore very unlikely that you will find fresh white mulberries on sale. Most of the nutrients are obtained by drying fresh mulberries in the sun. Drying increases the sugar concentration and makes the fruit even sweeter. Our mulberries are processed very gently and with the utmost care to preserve maximum nutrients. We supply it in raw quality.
A tasty and healthy snack
contains a high proportion of natural sugars (glucose and fructose): low glycaemic index, ensuring balanced blood sugar levels
the fruit has a high proportion of proteins: they contribute to the feeling of satiety, help in growth, development and strengthening of the body
includes digestible fibre: long-lasting feeling of satiety
Uses: excellent as a food, as an ingredient in fruit salads, smoothies, jams, compotes, fresh dough, flakes, nuts and with other dried fruits
Ingredients: 100% organic white mulberry
| | |
| --- | --- |
| Nutritional values | in 100 g |
| Energy value | 1377 kJ/ 329 kcal |
| Fats | 1,5 g |
| Carbohydrates | 74,6 g |
| of which sugars | 37,7 g |
| Fibre | 5 g |
| Protein | 4,2 g |
| Salt | 0,18 g |
* Reference intake value
** Natural part of the product
Country of origin: Turkey
Store in a cool, dark and dry place.
Data sheet
| | |
| --- | --- |
| Form: | Dried fruits |
| Country of Origin: | Turkey |
| Raw: | Yes |
| Vegan: | Yes |
| Gluten-Free: | Yes |
| Organic | Yes |
Related articles and recipes
Selection of questions from Counselling
You can ask a question here and our experts will try to answer it.
Katka 6. October 2015
Dobrý den,

je moruše v hodná v těhotenství? Jsem první trimestr.

Děkuji za reakci, K.

Michaela Ptáčková odpověděl:
Krásný den, Katko, ano, moruše má mnoho železa, vitamínu C a dalších prospěšných látek. Mají přímou afinitu k plicím, které posilují. Navíc je podzim, dle tradiční čínské medicíny období plic, takže je nanejvýš vhodná doba :).
Váš dotaz byl úspěšně odeslán našemu týmu. Děkujeme za otázku!
We can't share all information
about this product with you
Due to legislation, we can write very little about some products.
Our long-term customers know the products in depth and come back for them. We also encourage you to do your own research and make a conscious decision about what your body needs.

Jan Noah
Founder of Vitalvibe