Need help?
Customer service: (+420) 608 984 825
When ordering over 74,64 €
Free shipping
The ideal helper for preparing homemade chocolate delicacies
Are you going to make homemade chocolate, frosting or other goodies? Take the help of a handy sidekick that allows you to prepare it conveniently and in raw quality. The stainless steel bowl makes it easy to melt chocolate, milk and fat in a water bath or steam. Its long handle reliably protects you from burns. The cleverly positioned spouts ensure clean and precise work.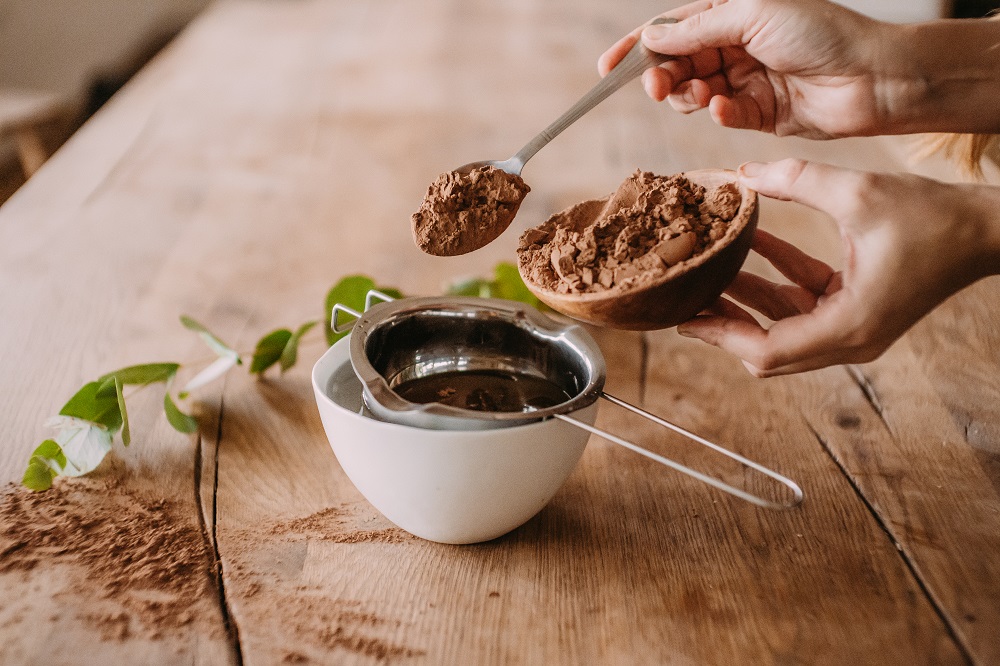 Recommendation. Then wipe dry. Wipe the product dry after each wash. Use only soft cloths for cleaning.
Dishwasher safe.
Material: stainless steel
Diameter: 14,5 cm
Volume: 0,4 l
Colour: stainless steel
Selection of questions from Counselling
You can ask a question here and our experts will try to answer it.
Váš dotaz byl úspěšně odeslán našemu týmu. Děkujeme za otázku!
We can't share all information
about this product with you
Due to legislation, we can write very little about some products.
Our long-term customers know the products in depth and come back for them. We also encourage you to do your own research and make a conscious decision about what your body needs.

Jan Noah
Founder of Vitalvibe