Code:
Manufacturer: KÄÄPÄ Mushrooms
Quantity: 30 ml
Reviews: (0×)
Availability: In stock Only 2 pieces in stock (Try alternative products)
We apologize for the unavailability. Estimated availability is 1.1.1970. We can send you email when we get goods in stock.

We tested
"I study traditional Chinese medicine. Maitake is an excellent helper for my stomach diseases."
Need help?
Customer service: (+420) 608 984 825
When ordering over 74,64 €
Free shipping
Are you recovering from a challenging health condition, are you overweight or suffering from old age? The maitake "dancing fungi" is here for you to increase your vitality and help improve your overall condition. This Asian medicinal mushroom has been popularly used for centuries to support the proper functioning of the immune system or for its ability to boost metabolism or cleanse the body.
Maitake, or thornbush (Grifola frondosa), is an edible, delicious-tasting mushroom, usually parasitic on oak tree trunks. Because of its beneficial effects, it is known as the 'dancing mushroom' or 'king of immunity'.
This mushroom of excellent taste has been used since time immemorial not only in the kitchen. As its name suggests, it has been popularly used by traditional Chinese medicine wherever it was necessary to positively support the body's defences.
The mushroom contains a wide range of important biologically active substances. The most important of these are betaglucans - polysaccharides that harmonise the immune system and have beneficial effects on cholesterol levels.
Who will be well served by maitake?
Those who need to protect the body naturally
Those who are trying to keep their blood sugar levels in the normal range
Those who need to regulate blood pressure
What makes medicinal mushroom tinctures great?
They promote increased performance and endurance
They help during the body's recovery process
Increase energy and vitality
Help reduce stress

Where our maitake comes from
This maitake is grown on an outdoor farm in Karjalohja, Finland. The gentle process ensures the production of the highest quality mushroom spawn possible.
The trees used for cultivation are solid Finnish tree trunks that have been carefully tested beforehand. The procedure is that the logs are inoculated in spring and the following year they are already colonised with the fungus. Part of the maitake comes from harvesting wild mushrooms that occur naturally in the pure, undisturbed nature of Finnish forests.
What is important about KÄÄPÄ Mushrooms' mushroom tinctures is that contain only the fruiting bodies, not the mycelium. By preserving the root network during production and processing only the above-ground part of the mushroom, it is certain that the extract contains all the important compounds that may be missing in the roots. Although mycelium can be cultured under laboratory conditions and subsequently declared as mushrooms, some mushroom products obtained in this way tend to be poorer in active substances.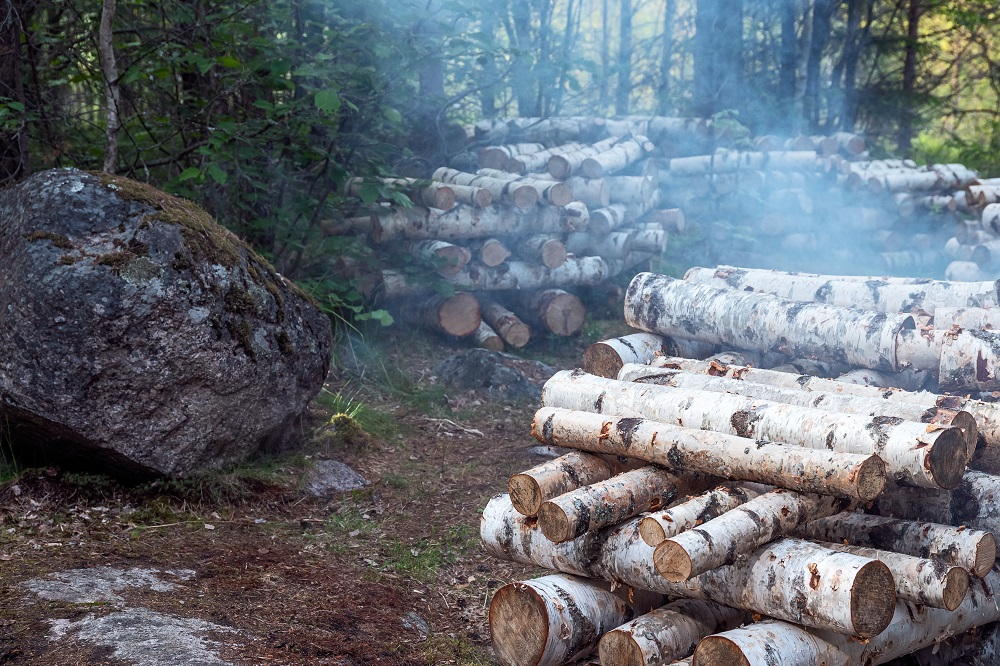 Unique extraction technology
KÄÄPÄ Mushrooms tinctures are processed using a revolutionary method of ultrasonic assisted extraction - UAE (Ultrasonic Assisted Extraction). This process is very clean and gentle, while increasing the yield of precious compounds from mushrooms many times over.
The ground fruiting bodies of the medicinal mushrooms are loaded into the ultrasonic extraction device. The ultrasonic waves help to break down the chitin cell wall in the mushrooms and release precious compounds that would otherwise be indigestible to our body.
Only liquid extraction reagents are used for double extraction: purified spring water together with hot alcohol. This extraction process yields the maximum amount of active substances.
The UAE method ensures that each bottle of tincture is highly potent, with all the beneficial substances in an easily digestible form without residual chemicals.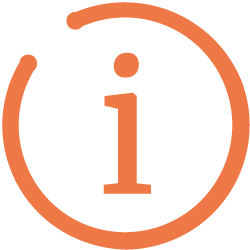 Tincture or instant drink with medicinal mushrooms?
Our range includes mushroom tinctures from KÄÄPÄ Mushrooms and high quality instant drinks from Four Sigmatic. What is the difference between them?
All of the mushroom products we sell are high quality and as bioavailable as possible. The active ingredients in them are extracted using a double extraction method.
KÄÄPÄ Mushrooms tinctures more closely resemble a classic dietary supplement. It is purely a mushroom extract, the amount of which you dose yourself according to your needs using a dropper.
Four Sigmatic drinks contain, in addition to medicinal mushrooms, other synergistic adaptogenic herbs or superfoods. Their advantage is their great taste and high concentration of the active ingredient. However, you will find a predetermined number of sachets, i.e. doses, in one box.
Read more
Dosage:
Always start with smaller doses and gradually increase them.
The recommended maximum daily dose is 2 ml.
You can take alone or add to water, coffee or tea.
Because our extracts are potent, we recommend a weekly break every 3 months.
1 ml = 25 - 26 drops.
For a 50 ml pack = 1 ml maximum pipette fill.
For 30 ml pack = 0.6 ml maxminimum pipette fill.
Ingredients:
Extract of Maitake mushroom Organic (Grifola frondosa), water and alcohol (25% extract).
Extract content in 1 dose (2ml): 1000mg.
Storage:
Keep out of reach of children. Keep out of reach of children, keep away from children and keep in a cool, dark and dry place.
Warning:
Not a significant source of energy, carbohydrate, protein or fat.
Do not exceed the recommended daily allowance. It is not a substitute for a varied diet. Not intended for children under 3 years of age, pregnant and lactating women.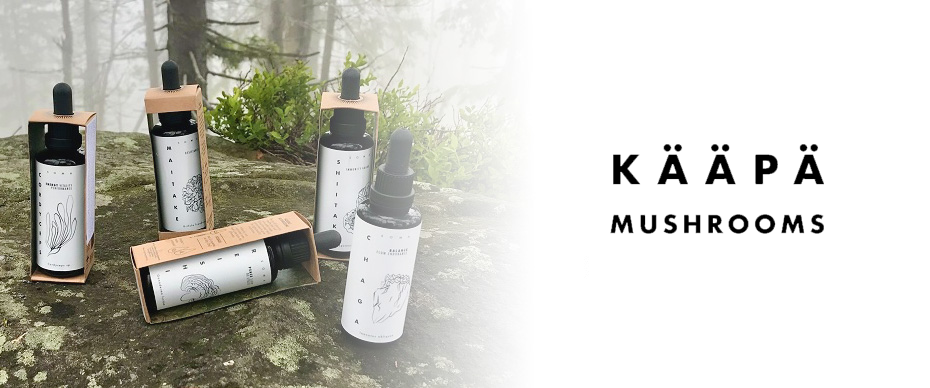 Why did we choose KÄÄPÄ Mushrooms?
KÄÄPÄ Mushrooms' mission is to improve the well-being of people and forests. And we have to admit that these Finnish medinal mushroom specialists really take their work seriously!
They produce these mushrooms using strictly organic methods on forest mushroom farms in northern Finland and Lapland. Here, they are mainly grown on birch trunks in pristine, unpolluted nature. This method is more time-consuming because the birch trees take longer to bear fruit. However, the mushroom extracts are much more potent thanks to the patience invested.
Why is this location advantageous? It has been found that the further north the mushrooms grow, the more medicinal compounds they contain. Scandinavia's long and harsh winters force the plants and mushrooms to make the most of the short summer to create maximum active compounds.
KÄÄPÄ Mushrooms' production is certified organic by the EU. All products are tested in third-party laboratories for the presence of heavy metals and other toxins.
Data sheet
| | |
| --- | --- |
| Form: | Liquid |
| Country of Origin: | Finland |
| Raw: | No |
| Vegan: | Yes |
| Gluten-Free: | Yes |
| Organic | Yes |
Selection of questions from Counselling
You can ask a question here and our experts will try to answer it.
Zuzana Musilová 29. October 2022
Dobrý den,
ráda bych se zeptala, zda je tinktura vhodná i pro děti (mají 2 a 4 roky) a jaké byste doporučili dávkování? Ráda bych zejména starší dceři podpořila nějakou přírodní cestou imunitu, bývá často nachlazená. Děkuji, ZM

Ing. Petra Vašková odpověděl:
product specialist, holistic nutrition consultant
Dobrý den, paní Musilová,

pro obě děti bych na prvním místě doporučila vitamin C a vitamin D. Skvěle působí také extrakt z grepfruitových jadérek. U starší dcery můžete zkusit i tinkturu z maitake, u mladší raději ne.

V případě dalších dotazů jsem k dispozici na 732 690 885 nebo petra.v@vitalvibe.cz.
Přeji krásný den,
s pozdravem,
Petra
Váš dotaz byl úspěšně odeslán našemu týmu. Děkujeme za otázku!
We're sorry we can't share with you
all the information about this product.
Various EU laws and regulations severely limit the extent to which we (and all other food business operators) can communicate the health benefits that these products offer to people.
Our long-standing customers are already intimately familiar with these foods, and they keep coming back to us for them. We also ask you to do your own research. You may discover much more about the potential benefits of these gifts of nature for your health...

John Noah
Founder of Vitalvibe