Code: 1799
Manufacturer: Vitalvibe
Quantity: 60 capsules
Reviews: (0×)
Availability: In stock More than 5 pieces in stock (Try alternative products)
We apologize for the unavailability. Estimated availability is 18.12.2023. We can send you email when we get goods in stock.
Main product features
traditional adaptogenic herb in the form of a potent full-spectrum extract
maximum concentration of withanolide active ingredients
high bioavailability
supports mental health, stamina and vitality
produced in a gentle process without the use of alcohol and chemicals
Organic quality, vegan formula
When ordering over 74,64 €
Free shipping
Need help?
Customer service: (+420) 608 984 825
Ashwagandha Ultimate BIO KSM-66® 500 mg extract is a high quality and potency dietary supplement that offers many benefits for your physical and mental health. Ashwagandha is an adaptogenic herb with a long tradition in Ayurvedic medicine and KSM-66 is a high quality standardized extract of the root of this plant.
One of the main benefits of ashwagandha is its ability to contribute to stress reduction and improve overall well-being. It contains valuable natural substances that support the health of the nervous system and help to maintain mental calm. Ashwagandha is also a supportive means of restoring energy, which is key to maintaining good health and vitality.
KSM-66 Full Spectrum Extract is an excellent natural supplement for those seeking support in physical and mental health. Its regular use can bring a variety of benefits for a sense of overall well-being.
Meet Ashwagandha
Withaniasomnifera, or ashwagandha, is one of the most popular herbs in Ayurveda. It occurs naturally in drier areas of India and parts of Nepal because it needs a dry and warm climate. Traditionally, it is also known as 'winter cherry' or 'Indian ginseng'.
It is a shrubby plant with green flowers and then orange-red fruits. However, the tubers of ashwaganda are used for therapeutic purposes. This herb is rich in a number of bioactive substances which in synergy with each other benefit the whole body.
Consumption of this herb contributes to vitality and mental health. Thanks to its so-called adaptogenic effects, it helps the body cope with physical and mental stress.
What do adaptogens bring us?
Adaptogens improve the ability to withstand changing conditions (i.e. adapt).
These include herbs and functional mushrooms that have been used for thousands of years by traditional Chinese medicine, Ayurveda and folk healing.
They harmonize the body, strengthen it and return it to a state of balance.
Last but not least, this plant is also used for its antioxidant effects.
What is oxidative stress
Oxidative stress is a phenomenon where there is an imbalance in the body between substances called antioxidants and free radicals.
Free radicals are oxygen-containing molecules with an odd number of electrons that are most commonly produced as by-products of metabolism.
When the aforementioned imbalance occurs, our body is unable to quickly break down these free radicals. This can lead to cell damage and even DNA damage. The result can be premature ageing of the body, including the development of a number of related diseases.
Antioxidants can reduce the risk of oxidative stress by neutralising free radicals. Therefore, they are essential for our health.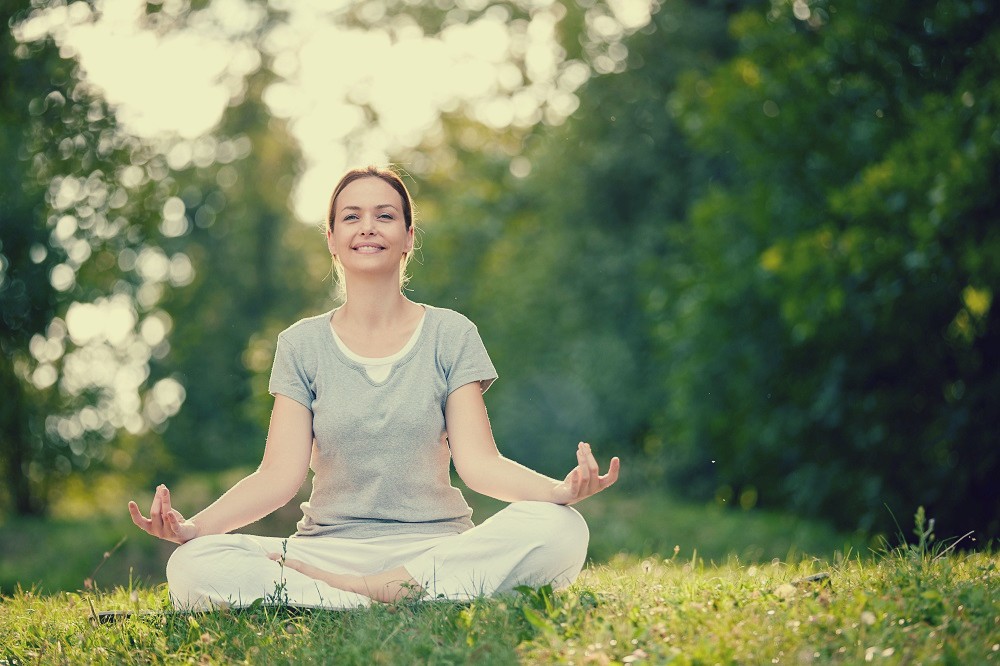 Health benefits of Ashwagandha:
Contributes to the maintenance of normal function of the reproductive system.
Benefits mental health.
Helps induce relaxation.
May help manage stress.
As an adaptogen, it improves the ability to withstand changing conditions (i.e. adapt).
Contributes to good quality sleep.
Helps protect cells from oxidative stress.
Supports stamina.
Promotes energy and vitality.
Helps maintain muscle fitness.
Contributes to the maintenance of normal skin condition.
May aid in rejuvenation.
Contributes to the normal functioning of the cardiovascular system.
Contributes to the maintenance of normal function of the respiratory system.
Extremely potent KSM-66® extract
Scientists hypothesize that the effectiveness of ashwagandha is based on a complex mixture of all its active constituents present in a certain natural ratio. A full-spectrum or all-spectrum extract is one that maintains just this balance of individual constituents, similar to that of the original plant, without over-representing only certain bioactive substances.
KSM-66® is a patented full-spectrum extract with as high a concentration of all the major constituents of the ashwagandha root as it is possible to obtain. It has the highest withanolide content of any trademarked extract on the market.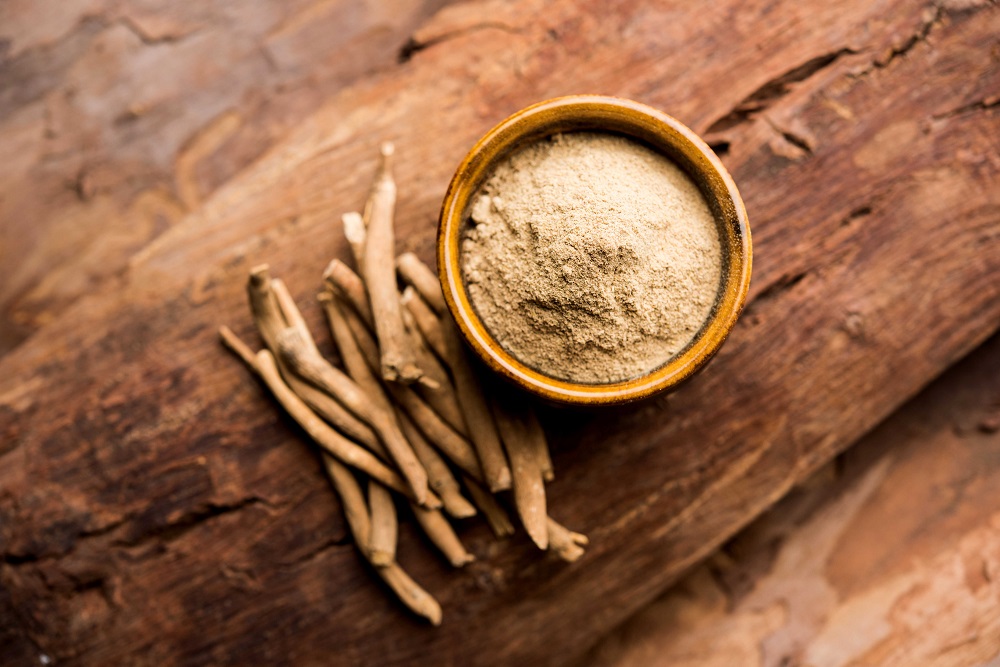 Unique production based on scientific knowledge
The family-owned Ixorel, a world leader in ashwagandha processing and winner of numerous awards, is behind the production of KSM-66® extract. This manufacturer is the only ashwagandha processor in the world with its own farms, production, testing and research centre as well as distribution. Based on knowledge from clinical studies, Ixorel handles the demanding technological processes of ashwagandha root processing with the absolute highest quality.
This supplement is manufactured using a unique patented extraction process based on the principles of "Green Chemistry" without the use of alcohol or any other chemical solvent. Traditionally, the dried ashwagandha root is ground into a powder and soaked in milk. This process is omitted in our ashwagandha. It is therefore suitable for vegans and anyone who wants to avoid lactose.
Why choose Ashwagandha Ultimate BIO KSM-66® 500 mg extract
Full spectrum extract with maximum concentration and bioavailability of active ingredients
All active ingredients are preserved in their original proportions
Gentle extraction in a "green" way without the use of alcohol or any synthetic substances.
Backed by scientific research and clinical studies
Neutral taste unlike the bitterness of other extracts
USDA Organic

Contains no gluten, lactose, GMOs, stabilizers, anti-caking agents or dyes
Learn more
Recommended Dosage:
Take 1 capsule daily, with water. Při řešení konkrétních obtíží konzultujte dávkování s odborníkem.
Ingredients:
500 mg of withanolide extract from the root of ashwagandha (Withania somnifera) KSM-66®, including 25 mg of withanolide, vegan hydroxypropylmethylcellulose capsule.


| | |
| --- | --- |
| Nutritional data | 1 capsule |
| Ashwagandha extract | 500 mg |
Package contains 60 doses.
Warning:
Dietary Supplement. Not a substitute for a varied diet. Not intended for children under 3 years of age.t, pregnant and lactating women. Keep out of reach of children. Do not exceed the recommended daily dose. If you are taking any medications, consult your physician about taking this supplement.
Storage.
Data sheet
| | |
| --- | --- |
| Form: | Capsule |
| Country of Origin: | India |
| Vegan: | Yes |
| Gluten-Free: | Yes |
| Organic | Yes |
Related articles and recipes
Increased production of sweat, faintness, emotional instability or hot flushes can possibly indicate a hormonal imbalance. Its signs are also irregular menstruation, menopause or even some more serious health issues. Recently, many doctors are of opinion that stress is the main trigger of hormonal imbalance.
Selection of questions from Counselling
You can ask a question here and our experts will try to answer it.
Váš dotaz byl úspěšně odeslán našemu týmu. Děkujeme za otázku!
We can't share all information
about this product with you
Due to legislation, we can write very little about some products.
Our long-term customers know the products in depth and come back for them. We also encourage you to do your own research and make a conscious decision about what your body needs.

Jan Noah
Founder of Vitalvibe