Code: 1812
Manufacturer: Ovonex
Quantity: 100 ml
Reviews: (0×)
Availability: In stock More than 5 pieces in stock (Try alternative products)
We apologize for the unavailability. Estimated availability is 1.1.1970. We can send you email when we get goods in stock.
Main product features
highly absorbable source of vitamin C
patented blend of ascorbic acid, lipid metabolites and bioflavonoids
Helps maintain normal immune system function
helps protect cells from oxidative stress
liquid form allows dosing as needed
gradual release of the active ingredient over 12 hours
mild, refreshing orange flavour
can be mixed with water, juice or smoothies
free from artificial additives, added sugar and chemical flavourings
When ordering over 74,64 €
Free shipping
Need help?
Customer service: (+420) 608 984 825
Vitamin C is essential for our body. It contributes to the maintenance of normal immune system function and not only that, it is also essential for maintaining a number of biological functions and processes in our body.

Vitamin C PureWay-C® drops from Ovonex are highly potent blend of ascorbic acid, lipid metabolites and bioflavonoids. Among other supplements in the high absorption and rapid penetration of vitamin C into target cells.

Thanks to its liquid form, you can dose it according to your current needs: more for specific difficulties, less for longer-term use. The gradual 12-hour release of vitamin C into the body ensures more efficient use of the active substance over a longer period of time. Supplement C effectively and stay fit even in challenging times!
GET TO KNOW VITAMIN C
Vitamin C can be considered one of the key vitamins. It is involved in many biochemical processes in our body. It significantly influences the activity of all major regulatory systems, not only the immune system mentioned above, but also the nervous system. It influences the absorption of certain substances with which it synergizes.
Vitamin C helps to restore the body to its natural state of physical and mental health. However, our body cannot create it on its own and we need to receive it from the outside, ideally in a natural diet.
Health benefits of vitamin C:
Contributes to the normal function of the immune system.
Contributes to the normal functioning of the nervous system.
Contributes to the protection of cells from oxidative stress.
Contributes to normal collagen formation for normal blood vessel function.
Contributes to normal collagen production for normal bone, gum and skin function.
Contributes to normal energy metabolism.
Contributes to a reduction in the rate of fatigue and exhaustion.
Contributes to the regeneration of the reduced form of vitamin E.
Increases iron absorption.
Contributes to the maintenance of normal immune system function during and after intense physical exercise.



BENEFITS OF PUREWAY® VITAMIN C
Patented formulation of ascorbic acid, lipid metabolites and bioflavonoids with high bioavailability.
Bioflavonoids improve vitamin C absorption and provide antioxidant capabilities.
Lipid metabolites improve vitamin C absorption.
Gradual release of vitamin C.
Liquid form allows individual dosing according to needs.
It has a mild, refreshing orange taste.
Contains no artificial additives, added sugar or artificial flavours.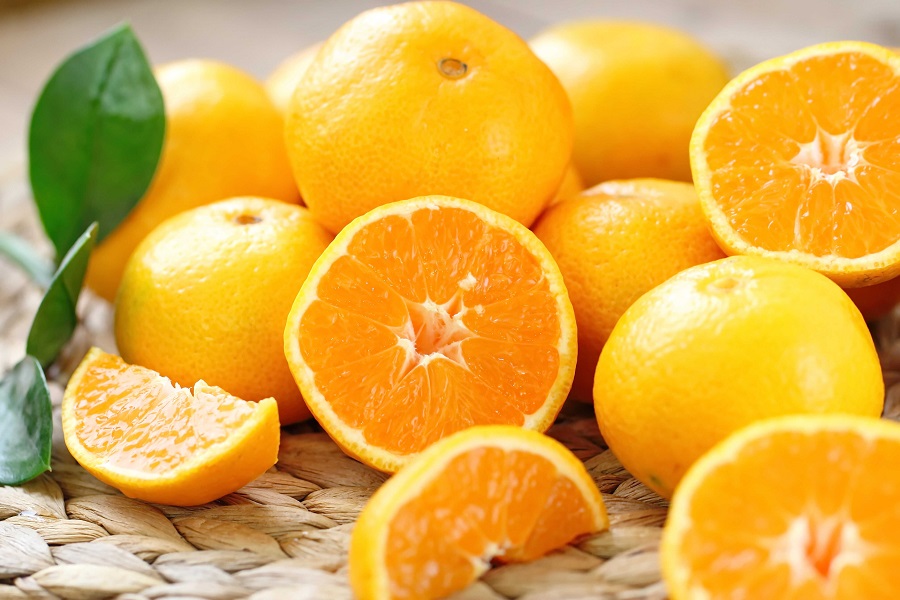 FURTHER INFORMATION
Recommended dosage:
Measure a serving (3.33 ml) into the included measuring cup and stir into 200 ml of any beverage.

It is great in smoothies, water, juices or coconut water.

Take 1 to 2 servings during the day, 12 hours apart.

Shake the bottle before use.


Ingredients:
Purified water, vegetable glycerol, vitamin C - ascorbyl palmitate (PureWay-C contains: L-ascorbic acid, bioflavonoid complex, fatty acids), Great Salt Lake mineral concentrate, grapefruit seed extract - citrus paradisi, natural sweetener Thaumatin and Steviol glycosides, natural orange flavor, rosemary extract (antioxidant).
| | |
| --- | --- |
| Nutritional data | Dose 3.33 ml contains: |
| Vitamin C | 500 mg (625 % RHP)* |
| Bioflavonoids | 50 mg ** |
* Reference intake value (RHP) for an average adult (8,400 kJ / 2,000 kcal)
** RHP not established

Package contains 30 doses.
Warning:
Dietary supplement, not intended as a substitute for a varied diet. Do not exceed the recommended daily dosage. Not suitable for children under 3 years of age. Shake before use.
Storage:
Keep dry and dark at room temperature and out of reach of children.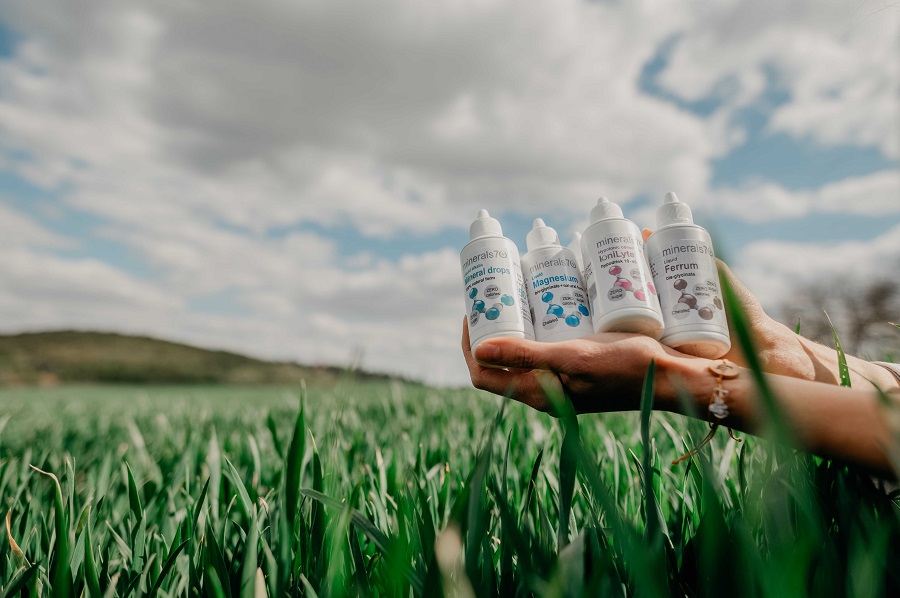 WHY DID WE CHOOSE OVONEX?
Ovonex is a Czech brand that combines the power of nature with highly functional dietary supplements. Liquid minerals, vitamins and plant extracts from Ovonex are characterized by excellent absorption and great bioavailability. The core values of this likeable company include the use of quality ingredients, an emphasis on functionality and high benefits for the user.
Ovonex professionals produce their preparations according to original know how. The preparations are formulated on the basis of cutting-edge scientific knowledge in cooperation with Czech university experts.
Raw materials from EU and US suppliers are used. The quality of each supply of raw materials is always documented by a COA certificate. The entire production process is subject to strict quality controls.
It is important to us that you will not find any colourings, flavourings, sugars, fats, gluten, lactose, alcohol or commonly used preservatives, polishes, fillers or anti-caking agents in Ovonex products.
Data sheet
| | |
| --- | --- |
| Form: | Liquid |
| Country of Origin: | USA |
| Vegan: | Yes |
| Gluten-Free: | Yes |
Selection of questions from Counselling
You can ask a question here and our experts will try to answer it.
Váš dotaz byl úspěšně odeslán našemu týmu. Děkujeme za otázku!
We can't share all information
about this product with you
Due to legislation, we can write very little about some products.
Our long-term customers know the products in depth and come back for them. We also encourage you to do your own research and make a conscious decision about what your body needs.

Jan Noah
Founder of Vitalvibe