Code:
Manufacturer: Four Sigmatic
Quantity: 20 sacks
Reviews: (0×)
Availability: In stock More than 5 pieces in stock (Try alternative products)
We apologize for the unavailability. Estimated availability is 1.1.1970. We can send you email when we get goods in stock.
We tested
"Lion's Mane is number one for me when I need to stay focused for a long time. My head then works much longer with a feeling of light and clear mind."
Need help?
Customer service: (+420) 608 984 825
When ordering over 74,64 €
Free shipping
Lion's mane (Hericium erinaceus) is also known for its appearance as Hedgehog mushroom. Roste on the trunks of deciduous trees in deciduous forests around the world.
For hundreds of years it has been used primarily in traditional Chinese medicine by those expected to concentrate or think deeply. Because of its taste, likened to lobster or shrimp, it is also used in Asian gourmet chains.
Lion's Mane, like other medicinal mushrooms, contains several hundred biologically active compounds that have a very wide range of beneficial effects on the human body. Probably the most well-known of these are betaglucans, which harmonize our immune system.
Who can take this drink
students
those who need to promote attention
those who work with their "head"
Why prefer a double extract of Medicinal mushrooms?
For the human body, much of the mushroom tissue is indigestible. Therefore, when we swallow the powder of a ground dried mushroom, we cannot absorb nearly all the valuable active substances from its cells.
The extract, on the other hand, contains all the beneficial substances in an easily digestible form. And to really get all the substances from the natural mushroom, you will even find a double extract in this instant drink. So not only the water-soluble substances, but also all the other substances that we have obtained by extraction with alcohol (which of course in the finalm product is not contained at all).
The double extract therefore ensures a higher concentration and better bioavailability of the active substances for the organism. This is the basis of our functional mushroom products.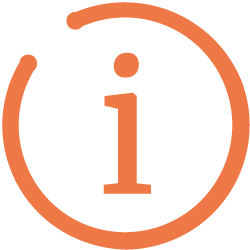 Tincture or instant drink with medicinal mushrooms?
In our range you will find mushroom tinctures from KÄÄPÄ Health and high-quality instant drinks from Four Sigmatic. What is the difference between them?
All the mushroom products we sell are of high quality and as bioavailable as possible. The active ingredients in them are extracted using a double extraction method.
Four Sigmatic beverages contain, in addition to medicinal mushrooms, other synergistic adaptogenic herbs or superfoods. Their advantage is their great taste and high concentration of active ingredients. In one box you will find a predetermined number of sachets, i.e. doses.
KÄÄPÄ Health tinctures more closely resemble a classic dietary supplement. It is purely a mushroom extract, the amount of which you use the dropper to dose yourself according to your needs.
Read more
Method of use
Mix with cold or hot water, add to smoothies or use in cooking and baking.
Ingredients
In 1 serving (3 g) - double extract of Lion's Mane Hericium erinaceus* 1,500 mg, peppermint extract*, rosehip extract* 300 mg, rhodiola extract* 200 mg. (* = USDA organic)
| | |
| --- | --- |
| Nutritional values | In 1 serving (3 g): |
| Energy value | 5 kcal |
| Fat | 0 g |
| of which saturated | 0 g |
| Saccharides | 1 g |
| of which sugars | 0 g |
| fibre | 0 g |
| Protein | 0 g |
| Salt** | 0 g |
| | Not a significant source of energy, carbohydrate, fat or protein. |

USDA Organic
Products labeled USDA Organic meet the strict production requirements of the U.S. Department of Agriculture. To carry this label, a product must be at least 95% organic ingredients. Certification demonstrates the highest possible quality and purity of the product.

USDA Organic products undergo a non-GMO, radiation-free production method using ingredients that fall under the National List of Allowed Substances. Agriculture with this certification must meet many factors from ensuring soil quality to controlling pests and weeds or the ingredients used.
Organic producers rely as much as possible on natural substances and agricultural, physical, mechanical or biological farming methods with a guarantee that the plant/crop grew on soil where prohibited substances (such as synthetic fertilizers or pesticides) have not been applied for 3 years.


Storage
Store in a cool, dark and dry place.
Keep out of the reach of children. Do not exceed the daily recommended dose. It is not a substitute for a varied diet. Not intended for children under 3 years of age, pregnant and breastfeeding women. women.
It is not a significant source of carbohydrate, fat or protein.


Why do we like Four Sigmatic?
Four Sigmatic - originally from Finland, now based in the US - is the project of a bunch of smart guys who call themselves the Scandinavian funny guys. They combined their lifelong passion for processing medicinal mushrooms and adaptogens with an original idea. They have enriched popular drinks with these traditionally used medicinal gems that can fill our every day with more energy, physical stamina, inner peace and productivity. With this venture, they have made these mushrooms available to virtually anyone.
Adding the dual extract of fungi and adaptogens to popular beverages like hot cocoa, coffee, latte or matcha latte or creating a multi-species mushroom blend creates a drink for moments of well-being while "recharging the batteries" and boosting the psyche and immunity.
Four Sigmatic products meet the strictest quality criteria. In addition to USDA Organic certification, they are regularly tested by independent laboratories for heavy metals, yeast, mycotoxins and radiation levels. The ingredients in all Four Sigmatic beverages are purely plant-based.
Data sheet
| | |
| --- | --- |
| Form: | Powder |
| Country of Origin: | USA |
| Vegan: | Yes |
| USDA Organic: | Yes |
| Gluten-Free: | Yes |
| Organic | Yes |
Related articles and recipes
Selection of questions from Counselling
You can ask a question here and our experts will try to answer it.
Eva 27. February 2023
Krásný den, přítel začal od vás užívat LION´S MANE MUSHROOM ELIXIR MIX BIO a vitamín C. Vše užívá ráno na lačno ještě s klasickou vlákninou. Je to vhodná kombinace? Nedochází k tomu, že vláknina odvede všechny dobré látky uvedených produktů? Nebo by bylo lepší užívat vlákninu ráno a vaše produkty večer? Děkuji.

Ing. Petra Vašková odpověděl:
product specialist, holistic nutrition consultant
Dobrý den, Evi,
není zde žádná kontraindikace. Vláknina se nedoporučuje spíše s minerály (typicky železo), ale vitaminy a funkční houby nepředstavují problém.
V případě dalších dotazů jsem k dispozici na 732 690 885 nebo petra.v@vitalvibe.cz.

Přeji krásný den,
s pozdravem,
Petra
Jiří 4. September 2022
Dobrý den, rád bych u vás nakoupil produkty na podporu funkce mozku, hlavně ke zlepšení paměti a koncentrace. Co byste doporučili? Děkuji

Ing. Petra Vašková odpověděl:
product specialist, holistic nutrition consultant
Dobrý den, pane Jiří,

z našeho výběru bych Vám doporučila Ženšen fermentovaný, Lion´s Mane Mushroom Elixir Mix BIO a omega 3.

V případě dalších dotazů jsem k dispozici na 732 690 885 nebo petra.v@vitalvibe.cz.

Přeji krásný den,
s pozdravem,
Petra

Eva 5. December 2019
Dobrý den, koupila jsem si u Vás čaj Spring Dragon. Mám problémy s výpadky energie, což zřejmě souvisí s tím, že jsem v minulosti prodělala chemoterapii a ozařování. S čajem jsem byla spokojená, ale v současnosti jej bohužel nenabízíte. Chtěla jsem se zeptat jaký podobný produkt bych si u Vás mohla koupit. Za odpověď děkuji.

Ing. Petra Vašková odpověděl:
product specialist, holistic nutrition consultant
Dobrý den, paní Evo,

při tomto problému Vám budou pomocníky bezesporu funkční houby, které u nás naleznete ve formě nápojů s vysokou koncentrací a vstřebatelností od firmy Four Sigmatic. Díky velkému množství biologicky aktivních látek (jako jsou betaglukany, enzymy, steroly, terpenoidy, ..) se využívá těchto hub v tradiční čínské medicíně již po staletí pro léčbu a prevenci nejrůznějších problémů. Mezi houby, které zlepšují odolnost organismu proti únavě, zlepšují mentální bystrost a soustředěnost patří zejména Lion´s mane, Cordyceps, Chaga, Maitake nebo Shiitake.

V případě dalších dotazů jsem k dipozici na petra.v@vitalvibe.cz

přeji krásný den,
s pozdravem, Petra

Váš dotaz byl úspěšně odeslán našemu týmu. Děkujeme za otázku!
We're sorry we can't share with you
all the information about this product.
Various EU laws and regulations severely limit the extent to which we (and all other food business operators) can communicate the health benefits that these products offer to people.
Our long-standing customers are already intimately familiar with these foods, and they keep coming back to us for them. We also ask you to do your own research. You may discover much more about the potential benefits of these gifts of nature for your health...

John Noah
Founder of Vitalvibe