Code: 1701
Manufacturer: Vitalvibe
Quantity: 500 g
Reviews: (1×)
Availability: In stock More than 5 pieces in stock (Try alternative products)
We apologize for the unavailability. Estimated availability is 1.1.1970. We can send you email when we get goods in stock.
Main product features
natural source of beneficial fats

support bowel function (due to high fibre content)

100% natural, RAW, Organic

gentle processing, preserving high nutritional values

large, delicious fruits, intact

great taste
When ordering over 74,64 €
Free shipping
Need help?
Customer service: (+420) 608 984 825
Enjoy walnuts in the best Organic and RAW quality possible! Thanks to organic cultivation and gentle processing, you can be sure that our walnuts do not contain any hazardous substances.
Let yourself be positively surprised by the large nuts that retain their typically delicious taste, aroma and nutritional richness. Regular consumption of walnuts will boost your health, vitality and beauty.
Walnuts are the nuts of the Royal Walnut Tree (Juglans regia), which grows almost all over the world. This majestic tree can grow up to 20 metres high and can live for hundreds of years. The fruit is an untrue stone fruit with a delicious core of a pleasant bitter taste, which contains a real wealth for our health. That is why the nuts have been widely used in traditional folk medicine.

What makes walnuts great?
Walnuts are very nutritious. They contain lots of healthy fats, vitamins, minerals and fibre. That is why they are popular not only with athletes. They are also perfect for daily protein supplementation (especially for people on a plant-based diet) and health benefits.
Walnuts are an important source of vitamins B1 and B6 and omega-3 fatty acids. The shape of a walnut resembles a brain. This suggests its positive effects - it has traditionally been used to support cognitive function. In addition, walnuts are said to be good for mood and regular consumption is said to maintain cardiovascular health.
They are also a natural reservoir of vitamin E. In addition, nuts contain minerals such as magnesium, copper and zinc, which are important for the health of the whole body.
Compared to other nuts, walnuts are low in carbohydrates (approximately 7 g/100 g). They are therefore a good treat for diabetics and people on a diet.
Why prefer organic walnuts?
You may also be wondering how Organic dried fruits are better than conventional ones. Before you have the generally recommended "handful of nuts a day", it's definitely worth learning more about this topic.
Virtually all nuts are high in fat. And because of this, they readily absorb agrochemicals, the accumulation of which has both ecological consequences and significant effects on our bodies. In fact, there are many pesticides and fungicides that are applied to nuts after they have been harvested from the trees.
For example, the volatile methyl bromide, which is used to control insect pest and rodent populations during storage, is released into the atmosphere and damages the ozone layer. Because it is considered a hazardous chemical, its use has been ended in some countriese prohibited.
Organic food is one of the foods with the greatest possible guarantee of safety. The amount of hazardous substances in EU organic food is negligible or non-existent. This is especially true for nuts, where a large variance in pesticide residue levels has been found between conventional and organic ones. [1]
Organic quality is particularly important for almonds and walnuts. Because they have a really high fat content, they easily absorb harmful substances from the environment.
Itis therefore worthwhile to prefer organic nuts, not only from an ecological point of view, but especially for your long-term health.
______________________
Resources used:
[1] https://www.magazinzdravi.cz/eu-temer-zadna-kontaminace-biopotravin-pesticidy
Where do our walnuts come from?
Organic walnuts are grown in the eastern part of Europe, where the climatic conditions are the best for producing high quality varieties. Thanks to organic farming methods and gentle processing techniques, they retain their nutritional richness in spades.
Use
The uses of walnuts in the kitchen are truly diverse:
They are suitable whole and ground for ice creams, porridges, fruit and nut mixes, salads and muesli.
They can also be made into nut milk or butter.
They are also excellent eaten on their own.
Are you running out of inspiration for flavouring your dishes? Reach for walnuts. They're good whole or chopped as an addition to sweet and savoury dishes.
Our tip: If you want to increase the digestibility and bioavailability of walnuts, we recommend soaking them in water for 8 hours. They will soften and are easier to chew and digest. Learn more about activating the fruit in this video.
Read more
Recommended dosage:
10-30 grams (small handful) per day
Contraindications: if you have gallbladder problems (may cause seizure).
Ingredients:
100% Organic Walnuts.


Nutritional values
100 g
Energy
2872 kJ/ 687 kcal
Fats
65 g
of which saturated fatty acids
6 g
Carbohydrates
7 g
of which sugars
3 g
Fibre
7 g
Protein
15 g
Salt**
0,01 g
Nutritional values may vary for natural products.
Storage:
Store in a dark, dry and cool place (max. 10°C). Nuts are naturally high in fat and may be prone to rancidity at higher temperatures.
Always close the packaging tightly after use.
Data sheet
| | |
| --- | --- |
| Form: | Nuts |
| Country of Origin: | Bulgaria/ Uzbekistan |
| Raw: | Yes |
| Vegan: | Yes |
| Gluten-Free: | Yes |
| Organic | Yes |
Related articles and recipes
Selection of questions from Counselling
You can ask a question here and our experts will try to answer it.
Váš dotaz byl úspěšně odeslán našemu týmu. Děkujeme za otázku!
We're sorry we can't share with you
all the information about this product.
Various EU laws and regulations severely limit the extent to which we (and all other food business operators) can communicate the health benefits that these products offer to people.
Our long-standing customers are already intimately familiar with these foods, and they keep coming back to us for them. We also ask you to do your own research. You may discover much more about the potential benefits of these gifts of nature for your health...

John Noah
Founder of Vitalvibe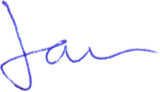 Almonds Organic

almond fruits
slightly sweetish taste
delicious crunchy snack