Code: 1702
Manufacturer: Vitalvibe
Reviews: (0×)
Availability: In stock More than 5 pieces in stock (Try alternative products)
We apologize for the unavailability. Estimated availability is 1.1.1970. We can send you email when we get goods in stock.
Main product features
natural source of beneficial fats

100% natural, RAW, Organic quality, non-GMO

gentle processing, preservation of high nutritional values

large, delicious fruits, unadulterated

great taste
When ordering over 74,64 €
Free shipping
Need help?
Customer service: (+420) 608 984 825
Treat yourself to almonds in the highest Organic and RAW quality possible! Thanks to organic cultivation and gentle processing, you can be sure that our almonds do not contain any hazardous substances. You will be surprised by the large, crunchy fruits that will delight you with their typically delicious taste and aroma. The organic almonds will give you theyour body with their comprehensive range of nutrients in full.
Almonds are the nuts of the almond tree (Prunus dulcis), which is closely related to the peach and apricot. Because of their nutritional value and culinary properties, they have become a popular food with a wide range of applications.
Did you know what the fruits' delicate, sweet taste has to offer? Just a handful of almonds (if they are of good enough quality and "pure") is packed with health-giving fats, beneficial vitamins and minerals to boost your health, beauty and vitality. They are also high in fibre and protein.
Our Organic Almonds are all-natural, with no chemical load. They have a naturally brown skin, which hides many beneficial substances and gives almonds their specifically delicious taste and aroma.
WHAT MAKES ALMONDS GREAT
There are many beneficial substances commonly found in almonds. In particular, they contain vitamins B1, B6 and vitamin E. In addition, they also contain a number of minerals such as calcium, magnesium, potassium, phosphorus and iron, which contribute significantly to the health of the whole body.
Why prefer organic nuts?
You may also be wondering how organic dried fruits are better than conventional ones. Before you have the generally recommended "handful of nuts a day", it is definitely worth learning more about this topic.
In general all nuts are high in fat. And because of this, they readily absorb agrochemicals, the accumulation of which has both ecological consequences and significant effects on our bodies. In fact, there are many pesticides and fungicides that are applied to nuts after they are harvested from the trees.
For example, the volatile methyl bromide, which is used to control insect pest and rodent populations during storage, is released into the atmosphere and damages the ozone layer. Because it is considered a hazardous chemical, its use has even been banned in some countries.
Common cashews used to be treated with endosulfan, which accumulates in the environment and damages the hormonal system of any animals that consume it.
Organic food is one of the foods with the greatest possible guarantee of safety. The amount of hazardous substances in EU organic food is negligible or non-existent. This is especially true for nuts, where a large variance in pesticide residue levels has been found between conventional and organic ones. [1]
Organic quality is particularly important for almonds and walnuts. Because they have a really high fat content, they easily absorb harmful substances from the environment.
rong>It is therefore worthwhile to give preference to organic nuts, not only in terms of ecology, but especially for your long-term health.
______________________
Resources used:
[1] https://www.magazinzdravi.cz/eu-temer-zadna-kontaminace-biopotravin-pesticidy
THE STORY OF OUR ALMONDS
Organic sweet almonds are grown in Spain, which is known for having the best varieties of these fruits in the world. Thanks to the local climate and sunny weather, our almonds are characterised by larger fruit, thicker skins and a stronger flavour than conventional (and often inferior) almonds.
And what does a 'good' almond actually look like? It should be hard and white or creamy inside. It should taste mild, sweet and almond-like. If the almond is yellowish, it may not be fresh and may have a rancid aftertaste. Such almonds are best avoided as they have no health benefits.
Uses
The uses of almonds are numerous:
Almonds can serve as a delicacy on their own or in combination with fresh or dried fruit. They are often mixed with other nuts and seeds in porridges or superbowls.
They are great for baking sweets and are excellent in strudels, for example. You can also add them to your favorite smoothie or make homemade nut milk and butter.

Running out of inspiration for flavouring your dishes? Reach for almonds. They're great whole or chopped as an addition to sweet and savoury dishes.
Our tip: If you want to peel the almonds ORGANIC or just increase their digestibility and bioavailability, we recommend soaking the almonds in water overnight. Learn more about activating the fruit in this video.
READ MORE
Recommended Dosage:
10-30 grams (small handful) per day
Ingredients:
100% Organic Almonds.
100% almonds, 100% almonds
100 g
Energy
2846 kJ/ 684 kcal
Fats
54 g
Carbohydrates
14,2 g
Fibre
4,9 g
Protein
21,2 g
Calcium
254 mg (32 %)*
Phytosterols
120 mg
Vitamin E
24.7 mg (206 %)*
Nutritional values may vary for natural products.
* Reference intake value
Storage:
Store in a cool, dark and dry place (max. 10°C and max. 65% humidity). Always close the packaging tightly after use.
Data sheet
| | |
| --- | --- |
| Form: | Nuts |
| Country of Origin: | Spain |
| Raw: | Yes |
| Vegan: | Yes |
| Gluten-Free: | Yes |
| Organic | Yes |
Related articles and recipes
Selection of questions from Counselling
You can ask a question here and our experts will try to answer it.
Váš dotaz byl úspěšně odeslán našemu týmu. Děkujeme za otázku!
We're sorry we can't share with you
all the information about this product.
Various EU laws and regulations severely limit the extent to which we (and all other food business operators) can communicate the health benefits that these products offer to people.
Our long-standing customers are already intimately familiar with these foods, and they keep coming back to us for them. We also ask you to do your own research. You may discover much more about the potential benefits of these gifts of nature for your health...

John Noah
Founder of Vitalvibe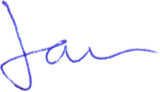 Wallnuts Organic

fruits of The Royal Walnut Tree
source of beneficial fats
promote memory