Code:
Manufacturer: Four Sigmatic
Quantity: 20 sacks
Reviews: (0×)
Availability: In stock More than 5 pieces in stock (Try alternative products)
We apologize for the unavailability. Estimated availability is 1.1.1970. We can send you email when we get goods in stock.
Need help?
Customer service: (+420) 608 984 825
When ordering over 74,64 €
Free shipping
The cordyceps fungus (Ophiocordyceps sinensis) is one of the important components of traditional Chinese medicine. It is an alien fungus found in the mountainous regions of China and Tibet.
Cordyceps, like other medicinal mushrooms, contains several hundred biologically active substances that have a very wide range of beneficial effects on the human body. Probably the most famous of these are beta-glucans, which harmonize our immune system.
It is a great choice for athletes or for a tired person. It is no coincidence that it was made famous by Sherpas carrying multi-kilogram loads on their backs to the tops of mountains.
Who can take this drink
athletes and active people
those who are tired and need a boost
those seeking support in physical exercise


Why prefer a double extract of medicinal mushrooms?
For the human body, much of the mushroom tissue is indigestible. Therefore, when we swallow the powder from a ground dried mushroom, we cannot absorb nearly all the valuable active substances from its cells.
The extract, on the other hand, contains all the beneficial substances in an easily digestible form. And to really get all the substances from the natural mushroom, you will even find a double extract in this instant drink. That is, not only the water-soluble substances, but also all the other substances that we have obtained by extraction with alcohol (which, of course, is not contained in the final product at all).
The double extract therefore ensures a higher concentration and better bioavailability of the active substances for the organism. And this is the basis of our functional mushroom products. The double extract of Cordyceps is the basis of a delicious instant drink, in which you will also find a balanced combination of herbs.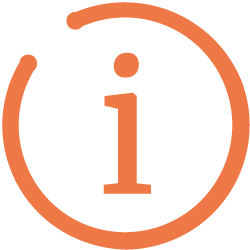 Tincture or instant drink with medicinal mushrooms?
In our range you will find mushroom tinctures from KÄÄPÄ Health and high-quality instant drinks from Four Sigmatic. What is the difference between them?
All the mushroom products we sell are of high quality and as bioavailable as possible. The active ingredients in them are extracted using a double extraction method.
Four Sigmatic beverages contain, in addition to medicinal mushrooms, other synergistic adaptogenic herbs or superfoods. Their advantage is their great taste and high concentration of active ingredients. In one box you will find a predetermined number of sachets, i.e. doses.
KÄÄÄ Health tinctures more closely resemble a classic dietary supplement. It is purely a mushroom extract, the amount of which you dose yourself according to your needs using a dropper.
Read more
How to use
Mix with cold or hot water, smoothies or use in cooking and baking.
You can sip the drink on its own or flavour it with plant milk or spices according to your mood.
Ingredients (in one 3g sachet)
In 1 serving (3g) - double extract of cordyceps mushroom Ophiocordyceps sinensis* (1500 mg), peppermint leaf*, rose hip* (300 mg), schizandra* (200 mg). (* = USDA organic)

| | |
| --- | --- |
| Nutritional values | In 1 serving (3 g): |
| Energy value | 5 kcal |
| Fat | 0 g |
| of which saturated | 0 g |
| Carbohydrates | 1 g |
| of which sugars | 0 g |
| Fibre | 0 g |
| Protein | 0 g |
| Salt** | 0 g |
| | Not a significant source of energy, carbohydrate, fat or protein. |

USDA Organic
Products labeled USDA Organic meet the strict production requirements of the U.S. Department of Agriculture. To carry this label, a product must be at least 95% organic ingredients. Certification demonstrates the highest possible quality and purity of the product.

USDA Organic products undergo a non-GMO, radiation-free production method using ingredients that fall under the National List of Allowed Substances. Agriculture with this certification must meet many factors from ensuring soil quality to controlling pests and weeds or the ingredients used.
Organic producers rely as much as possible on natural substances and agricultural, physical, mechanical or biological farming methods with a guarantee that the plant/crop grew on soil where prohibited substances (such as synthetic fertilizers or pesticides) have not been applied for 3 years.



Notice
Keep out of reach of children. Store in a cool, dark and dry place. Do not exceed the daily recommended dose. It is not a substitute for a varied diet. Not intended for children under 3 years of age, pregnant and lactating women.
Note: The extract in this product is prepared from a mushroom that does not require a caterpillar body for its development and growth.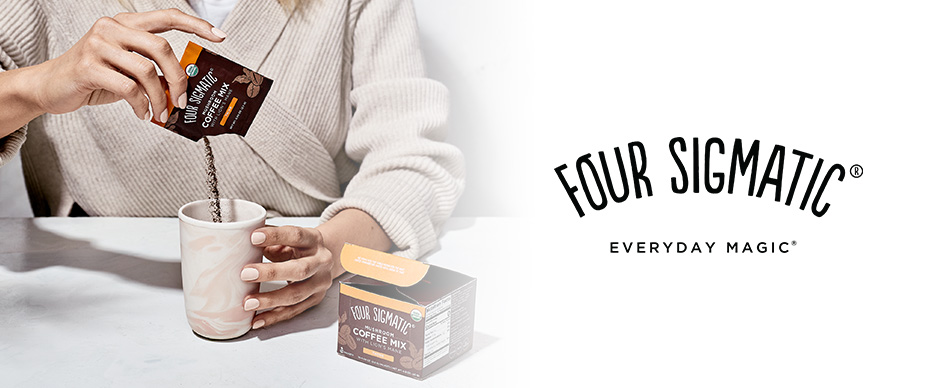 Why do we like Four Sigmatic?
Four Sigmatic - originally from Finland, now based in the US - is the project of a bunch of smart guys who call themselves the Scandinavian funny guys. They combined their lifelong passion for processing medicinal mushrooms and adaptogens with an original idea. They have enriched popular drinks with these traditionally used medicinal gems that can fill our every day with more energy, physical stamina, inner peace and productivity. With this venture, they have made medicinal mushrooms available to virtually anyone.
Adding the dual extract of these fungi and adaptogens to popular beverages like hot cocoa, coffee, latte or matcha latte or creating a multi-species mushroom blend creates a drink for moments of well-being while "recharging the batteries" and boosting the psyche and immunity.
Four Sigmatic products meet the strictest quality criteria. In addition to USDA Organic certification, they are regularly tested by independent laboratories for heavy metals, yeast, mycotoxins and radiation levels. The ingredients in all Four Sigmatic beverages are purely plant-based.
Data sheet
| | |
| --- | --- |
| Form: | Powder |
| Country of Origin: | China |
| Vegan: | Yes |
| Gluten-Free: | Yes |
Related articles and recipes
Selection of questions from Counselling
You can ask a question here and our experts will try to answer it.
Martina 23. September 2016
Dobrý den, kolik tento cordyceps obsahuje polysacharidů v procentech? Děkuji

Michaela Ptáčková odpověděl:
Krásný den, Martino, výrobce Four Sigmatic zaručuje obsah nejméně 40 % polysacharidů.
Váš dotaz byl úspěšně odeslán našemu týmu. Děkujeme za otázku!
We can't share all information
about this product with you
Due to legislation, we can write very little about some products.
Our long-term customers know the products in depth and come back for them. We also encourage you to do your own research and make a conscious decision about what your body needs.

Jan Noah
Founder of Vitalvibe